LEE — Opponents of a toxic waste landfill in town are irate that a municipal official seized their lawn signs without warning.
The No PCB Dumps: Action Group claims that Lee/Lenox Building Commissioner BJ Church illegally removed at least two dozen of its "No PCB Dump" signs from private property without proper notification.
"It's absolutely ludicrous, without written notice, that she can remove something from private property that's not a danger to others," said Anne Langlais, a spokeswoman for the group.
She noted that most of the 400 lawn signs distributed were up weeks after the federal Environmental Protection Agency announced in February 2020 its Rest of River agreement with General Electric, the town of Lee and other parties. That deal included the landfill.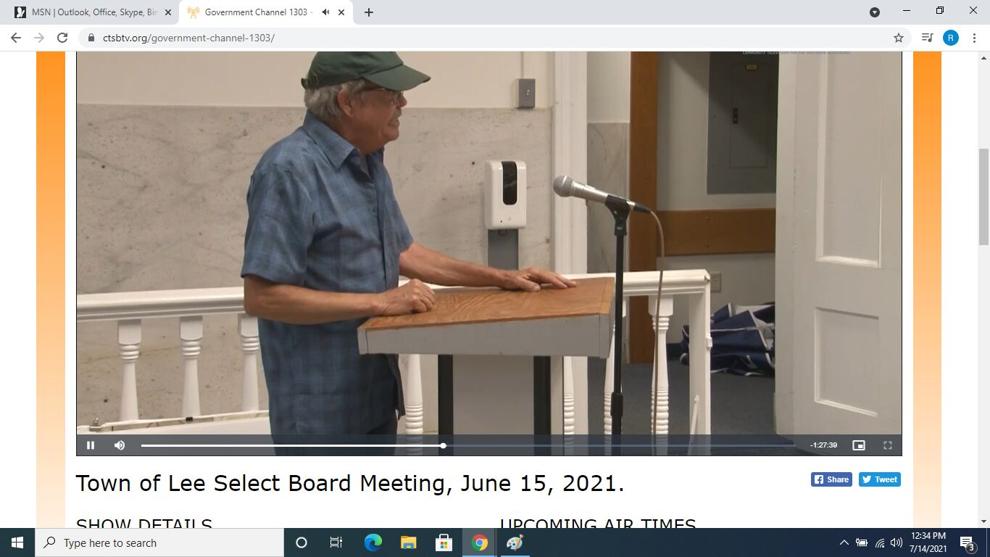 Tim Gray, owner of Golden Hill Nursery, located not far from the proposed landfill site, said he saw Church remove his sign Tuesday without giving the proper 20-day notice per town bylaws.
"I had a sign 15 feet off the road, to make sure it was on private property," said Gray, executive director of the Housatonic River Initiative.
In an email to Langlais, obtained by The Eagle, Church explained her rationale for removing the signs.
"The zoning bylaws outline what signs are allowed or not allowed [such as] signs in the public right of way or in the zoning setbacks for the district that were erected without first receiving a permit," she wrote Wednesday.
Church told Langlais her actions were based on a complaint former Selectman Thomas Wickham made to the Lee Planning Board. Wickham told The Eagle on Wednesday that he questioned whether the signs were political and, if so, is there is a time limit for how long they can be posted.
Church didn't respond to an Eagle email and phone call asking for additional information on how many signs were taken, what constitutes a legal lawn sign and what signs are exempt from zoning.
The Housatonic River Initiative is appealing the EPA Rest of River deal to allow the burial of sediments with lower levels of polychlorinated biphenyls in an engineered landfill at a former quarry above the Housatonic River. A hearing before the federal Environmental Appeals Board is scheduled for Sept. 2.
Gray tells The Eagle that, according to eyewitnesses, Wickham was assisting in the sign removal.
"That's a total lie, a total falsehood," he told an Eagle reporter Wednesday.
Wickham, along with David Consolati and Patricia Carlino, were the Lee Select Board members who signed off on the agreement. Since then, Wickham and Consolati have been voted off the board, with Carlino up for reelection next May.
Four Lee residents, including newly elected Selectman Robert Jones, initially sued the board, citing a lack of transparency and public input before agreeing to the Rest of River deal. Since then, Jones has removed himself as a plaintiff, after becoming a selectman. The case is making its way through Berkshire Superior Court.