PITTSFIELD — Two city-based animal shelters are benefiting financially from the Betty White Challenge, the nationwide movement to raise awareness and money for animal care.
Since Wednesday, the Eleanor Sonsini Animal Shelter on Crane Avenue has raised $550 through its website, and $250 more in checks have come in.
"I think it's a wonderful movement, and it happened so quickly," said Sonsini manager Simone Olivieri. "It's a beautiful thing when animal lovers recognize an animal lover so well-known across the county."
Meanwhile, a member of the Berkshire Humane Society board of directors, Oskar Hallig, of South Egremont, has raised $1,000 for the Barker Road facility through his Facebook page.
Berkshire Humane Society Executive Director John Perreault says Hallig is one of several people he has heard are conducting fundraisers on behalf of the shelter, but the shelter is not directly involved in the challenge — which took place virtually Monday and asked for $5 donations to rescues and animal shelters in her name.
"We appreciate people honoring Betty White. [On Monday], we posted a tribute to her on our website for what would have been her 100th birthday," he said.
Across the border, in New York, the nearby Columbia-Greene Humane Society/SPCA is being challenged by an anonymous donor to raise up to $5,000, and the philanthropist will match the amount dollar for dollar as an effort to honor White.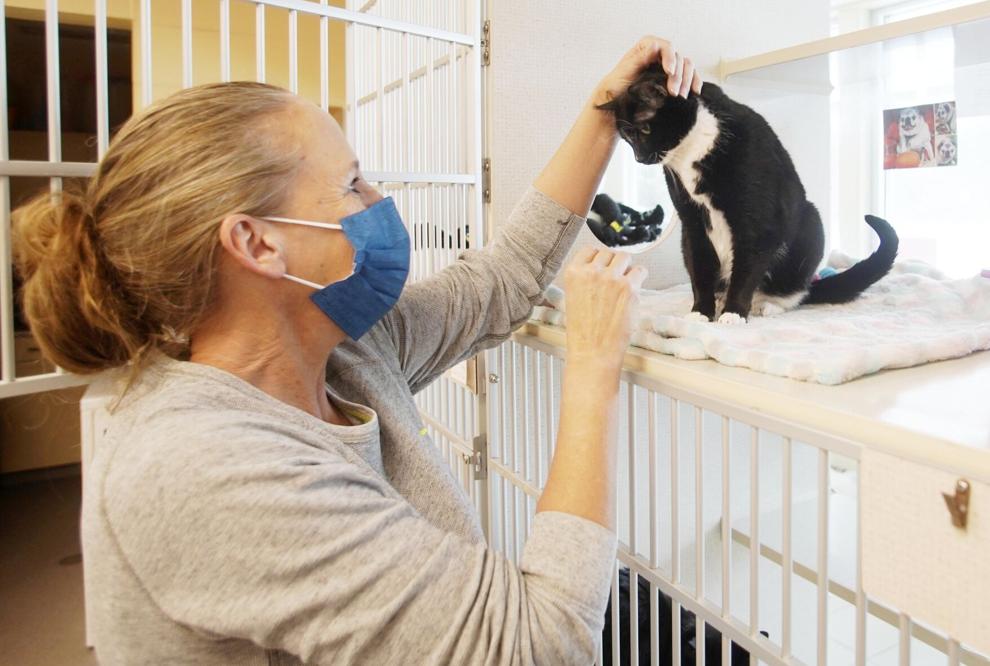 The Betty White Challenge began almost immediately after news broke that the actress, comedian and pop culture icon had died Dec. 31. White was known for her roles on "The Mary Tyler Moore Show," "The Golden Girls" and "Hot in Cleveland."
Off-screen, White was a huge supporter of animal rights — household pets, farm animals and those living in the wild. She often encouraged people to donate or volunteer their time to various animal organizations.
Perreault says there is "no doubt" that people are honoring White, but the strong activity at the shelter began nearly two years ago, during the early stages of the coronavirus pandemic.
"Our adoptions among felines and canines [have] been strong, and we're not seeing people return their pets once people started going back to work," he said.
White's love of animals was well-known, so, Olivieri wasn't surprised by the recent outpouring of support for animal shelters and groups across the county. Olivieri says the challenge has raised awareness of the her shelter, a no-kill facility currently housing four dogs and nine cats, with several kittens waiting to be adopted.
On Sunday, an avid dog owner adopted a 7-year-old miniature pinscher named Rosie. Olivieri says the woman already had adoption in mind before the challenge began, but that she is typical of a person who would support the challenge.
In addition to money, the Sonsini shelter welcomes donations of items that will make the pet comfortable and have fun.
"We sent Rosie home with dog jackets and sweaters, blankets and toys, whatever she needed," Olivieri said.