PITTSFIELD — On Easter morning, the Guerilla Bunny struck again.
This time, the anonymous artist, long known for distributing eggs each year in Stockbridge, hit the city of Pittsfield.
Along with a support team, the Guerilla Bunny hid 100 hand-painted eggs throughout the city, for the public to find.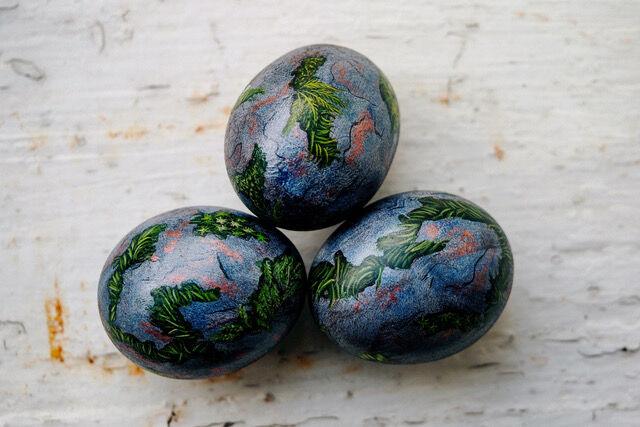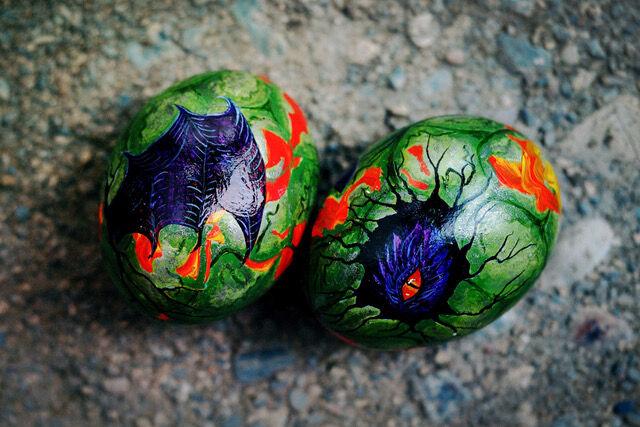 The public art project, the artist's team announced, seeks "to provide random moments of disbelief, magic, and joy to the finders, to bring magic into a world of harsh realities, and to provide lasting inspiration."
From 2012 through 2019, the artist spread eggs across the town of Stockbridge as an annual tradition, with designs featuring hatched dragons, elemental signs, Egyptian papyrus, nature and more.
The pandemic derailed Easter plans last year, but the team made up for it with eggs hidden across central and southern Berkshire County on the Solstice weekend.
This year, anyone who stumbles across an egg in Pittsfield is invited to post it to the Facebook community or Instagram, with the tags @guerillabunny, #guerillabunny and #guerillabunny2020.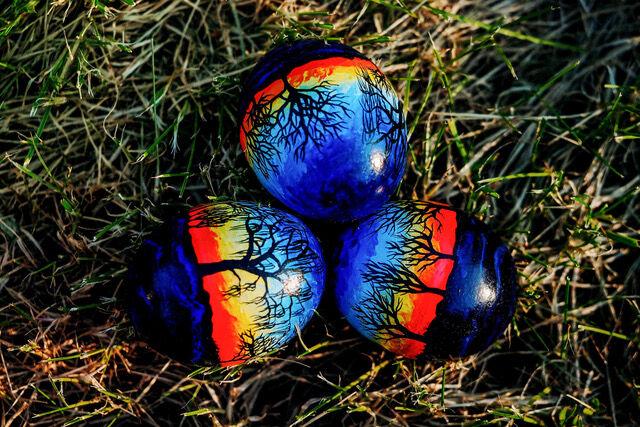 The artist told The Eagle that the themes of "portals" and "changing realities" influenced this year's public art project.
"Something we are all thinking about is how income, debt, and home ownership, and/or economic stability are portals, visible to some, invisible and unattainable to others," the artist wrote in an email. " It takes very little change that reality, to lose or to gain, and the realities on either side are significantly different, so strikingly different that those with economic stability and security are unable to even to perceive other realities, and vice versa."
And why Pittsfield?
"It seemed to be a place where some magic might be needed," the artist wrote.
If you stumble upon an egg but have any doubts about that magic, you can refer to these words at the Guerilla Bunny's website:
"What if an egg finds me?
YAY!
But if you are uncertain if this egg was meant for you — feel free to double check — you can ask it, it will let you know.'