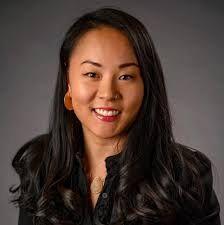 PITTSFIELD — Ward 1 City Councilor Helen Moon has announced that she will not be seeking a third term in office, and said will be taking time to focus on her wellbeing while helping to elect women of color to office.
She announced her decision on social media Tuesday, when she said there were many reasons informing her decision.
So... I'm not running for re-election. Thanks all for the experience of being Pittsfield Ward 1's City Councilor. It's been a blessing and we have accomplished a lot during our time together.

— Helen Moon (@Moon4Pittsfield) May 4, 2021
"Mostly, like many of you, I've been very drained emotionally and physically and mentally in the past year-and-a-half, two years, with Covid and a lot of things that have been happening in my personal and professional life," Moon said in a video she posted to Facebook. "I thought it was unfair to my constituents that I cannot give myself 150 percent like I try to, because of what's happening in my own life and so you deserve somebody who is going to put you number one and I cannot give you that energy right now."
She began her video statement by offering best wishes for Asian American and Pacific Islander Heritage Month in May, then acknowledged the recent death in Boston of Jahaira DeAlto, who had worked at the Elizabeth Freeman Center.
DeAlto and Fatima Yasin were fatally stabbed in Dorchester on Sunday and Marcus Chavis, 34, has been charged with their murder.
"Her loss is profound and significant," Moon, who serves as development and communications coordinator told viewers, "and I want to hold space for everyone who is grieving her loss, because she truly was a one-of-a-kind person, just a beacon of light, and pushing us toward safety and justice in so many different avenues, and especially for the LGBTQ+ community."
Moon said she also made her decision "for my own wellbeing. I need to work on some issues, and work though some processes that are a bit more difficult."
"This makes me really sad. I have loved being your city councilor and I have loved the relationships that I have made over the years and the grassroots organizing and the community that is in Ward 1 and in Pittsfield," she added.
But rest assured, Moon said, "I'm not going anywhere."
While she won't be a candidate for City Council this year, Moon said she is ready to assist other candidates for office, particularly women of color, and hinted at someone she would like to see succeed her in the Ward 1 seat.
"If you are someone who is interested in running for office, especially if you are a woman and woman of color, a person of color, I would love to talk to you," Moon said. "And if you are in Ward 1 and a woman of color, cough cough [Pittsfield Public Schools Cultural Competency Coach] Shirley Edgerton, I am, I'm all in."
Moon received a Public Service Award from the Massachusetts Women's Political Caucus.
With Moon's announcement, the number of ward seats on the council that will not have an incumbent running in this year's local elections has reached four. Councilors Kevin Morandi, Chris Connell and Nicholas Caccamo have also voiced plans to step back from the council.