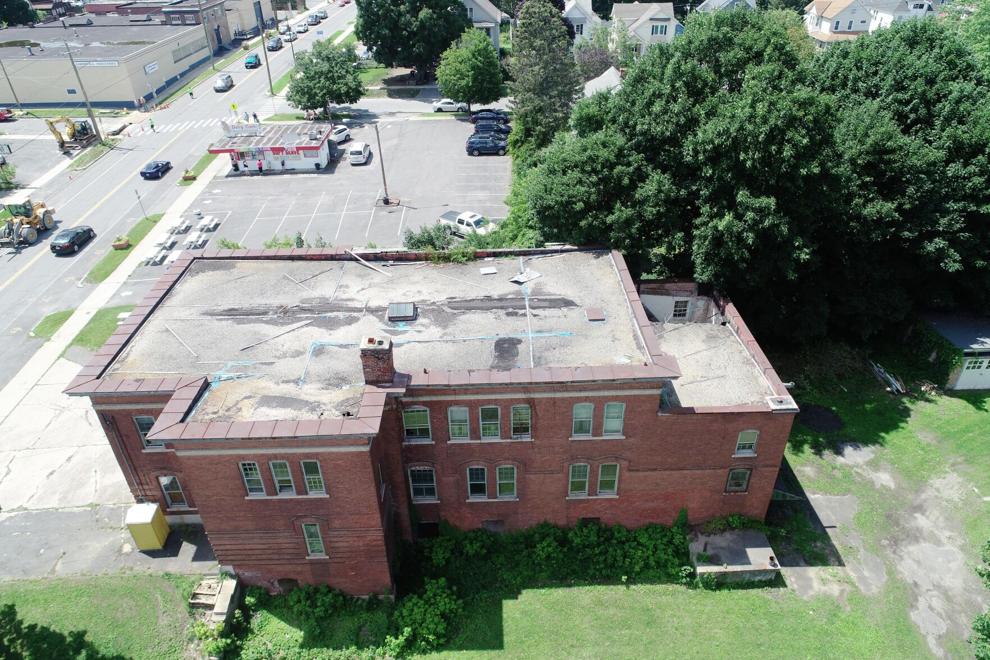 PITTSFIELD — A proposal to redevelop the former Morningside Firehouse into four market-rate apartments advanced toward receiving a $100,000 boost in Community Preservation Act money.
The Community Preservation Committee voted Monday in favor of CT Management Group's request for that amount of money. The City Council will take up the committee's funding recommendation at an upcoming meeting.
Developer David Carver is assembling funding to convert the historic and long-vacant firehouse into four apartments. He told the committee that the CPA money is needed to secure the structure's roof before the winter.
"The main roof is leaking badly, and it's coming through and starting to damage the wood frame. That's what we're worried about," Carver said. "If the wood frame can't be salvaged, then the project is probably beyond our reach."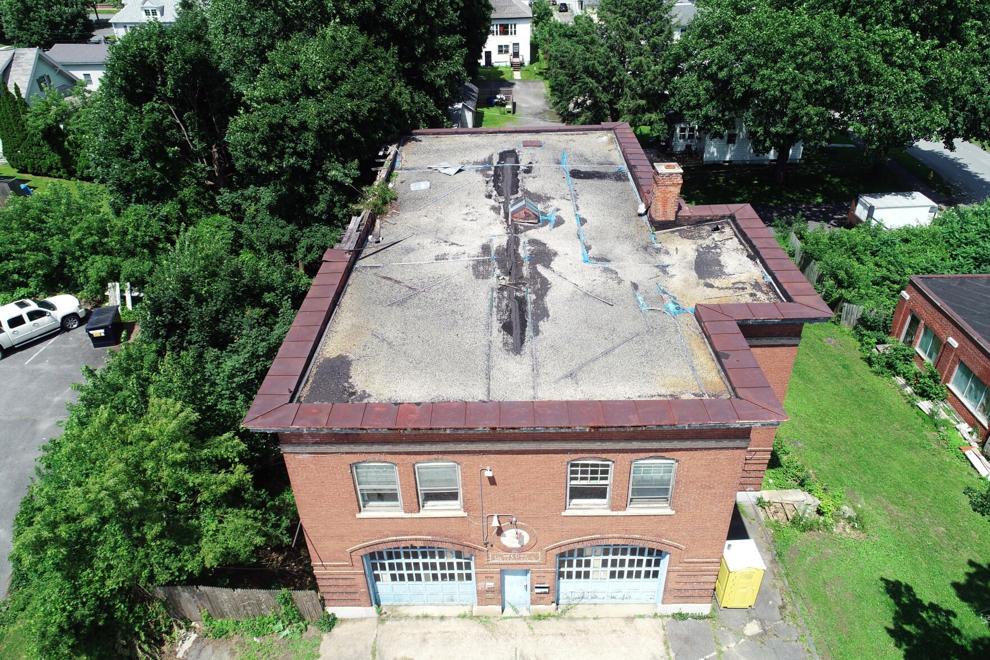 The brick firehouse at 231 Tyler St., which opened in 1906 and was designed by noted Pittsfield architect Joseph McArthur Vance, has become a "blight," said Community Development Director Deanna Ruffer. She said the city has sought proposals to redevelop the property six times over the past 20 years. A potential developer decided not to purchase the property last year, she said.
But, before the city proceeded toward demolishing the property, it sought proposals one more time.
"We issued one more [request for proposal], and CT Management, led by David Carver, stepped up," Ruffer said.
The administration of Mayor Linda Tyer is supporting Carver's redevelopment efforts, which Ruffer said align with the city's vision for Tyler Street. She said the city encouraged Carver to apply for Community Preservation Act money outside the usual funding cycle that was developed by the Community Preservation Committee, because the "unique" building is in "severe" condition.
"The building may not survive another winter or survive to the point where the applicant is actually willing to take this project forward," added City Planner Cornelius Hoss.
Plans include demolishing a rear potion of the building where the roof caved in, an area Carver said would be used for parking.
The committee typically considers a basket of funding applications and reports its project recommendations to the council as part of the springtime budget process. But, the committee decided by a split vote to consider Carver's funding request outside its normal cycle.
The committee has recommended CPA funding outside of cycle once before, when it endorsed a $100,000 request Tyer made for emergency housing assistance toward the start of the coronavirus pandemic last year. Carver said the CPA money would cover about 8 percent of costs associated with the $1.25 million redevelopment project. Other funding sources are bank financing and $250,000 in company equity.
Committee members Jonathan Lothrop and Edward Carmel voted against considering Carver's application outside the typical funding cycle, expressing concern about the committee entertaining the request. Lothrop went on to vote in favor of recommending the project for funding, while Carmel voted against it.
"If you do it for one person, how do you not then do it for somebody else?" Lothrop said, clarifying that his position had nothing to do with the merits of the application. "I'm just kind of a government geek, and those kind of things kind of bother me a little bit."
Committee Chairman John Dickson said the committee's funding process is not "set in stone," and Hoss said the committee has discretion over how it recommends projects for funding.
"The CPA fund is specifically set up for applications like this," Hoss said, adding that some other communities entertain CPA funding requests several times in any given year.
Member Libby Herland pointed to Carver and CT Management's track record for rehabbing ailing structures.
"If we didn't know his work and the quality of his work, I might have a little bit more hesitancy, but we know that he's done miracles with buildings," she said. "I feel 100 percent confident that this building can be saved if he can get in there soon enough to do it."
Carver said his firm doesn't yet own the building, which is under contract while financing is lined up to see if the project is feasible.
Tyer, Ruffer said, has "authorized us to do everything we can to put together some other incentives" for the proposal.
"The city is doing everything it can to line this up so that, at the latest, Dave can own this property within the next 60 days," she said.