PITTSFIELD — In local package stores, nip bottles are the smallest item you can buy. The little swig of booze — normally under 100 mL, smaller than your palm — can be purchased with not much more than the change in your wallet or pocket.
But when discarded, all those little bottles add up across the landscape. In Pittsfield, you can find nip bottles in flower beds, culverts and scattered along the road.
Local attorney Rinaldo Del Gallo is championing a push to end the sale of nips in Pittsfield. Del Gallo said this effort aims to reduce litter.
Del Gallo's hoping the city will follow in the steps of municipalities like Chelsea, Falmouth and Mashpee, which have all said "no more" to nips in recent years. He submitted a petition to ban the sale of nips to the City Council on April 1, along with a draft ordinance on what he envisions.
The draft proposes fines for anyone caught selling nips. The first violation would come with a warning from the Pittsfield Police, Board of Health or Licensing Board.
A second violation would trigger a fine of $50, a third violation would cost the seller $150 in fines and any violation after that would come with a $250 fine.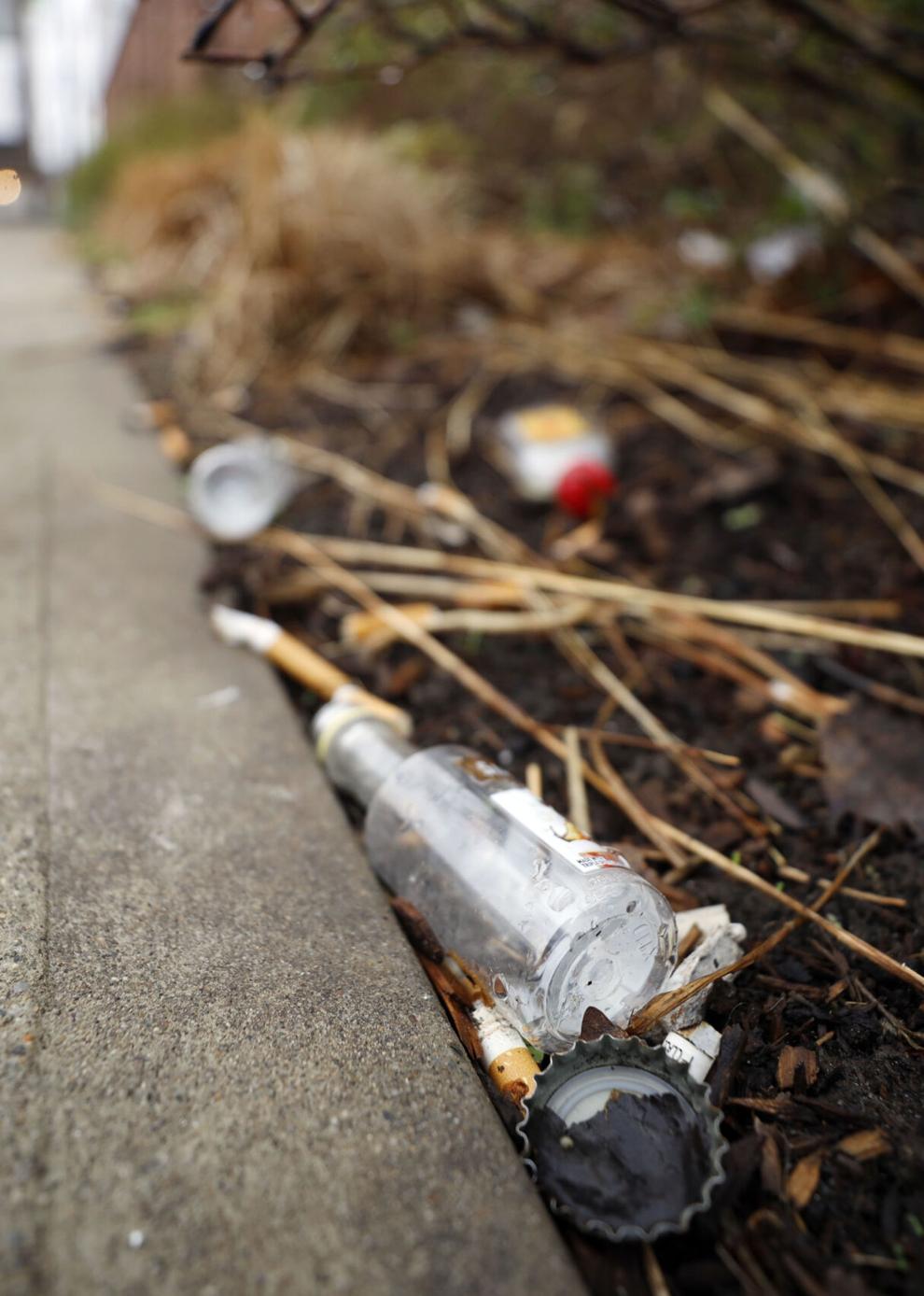 The draft ordinance would allow the Licensing Board to revoke the liquor license of any business caught selling nips.
The petition came before the Ordinance and Rules subcommittee Monday and received a favorable reception from all of the committee members.
"I know at my house, one of the most common things I have to pick up are nips — every time I walk the dog and the lawn mower is constantly hitting them," At Large Councilor Pete White said.
Ward 6 Councilor Dina Lampiasi agreed, saying: "In the future, to not see nip bottles on the side of the road would be great."
The subcommittee voted unanimously to table petition at Monday's meeting to give the city solicitor, Stephen Pagnotta, time to review Del Gallo's proposed ordinance, as well as the ordinances of other communities that have banned nips.
Subcommittee members expect to hold a larger discussion on the issue at the body's meeting June 6.