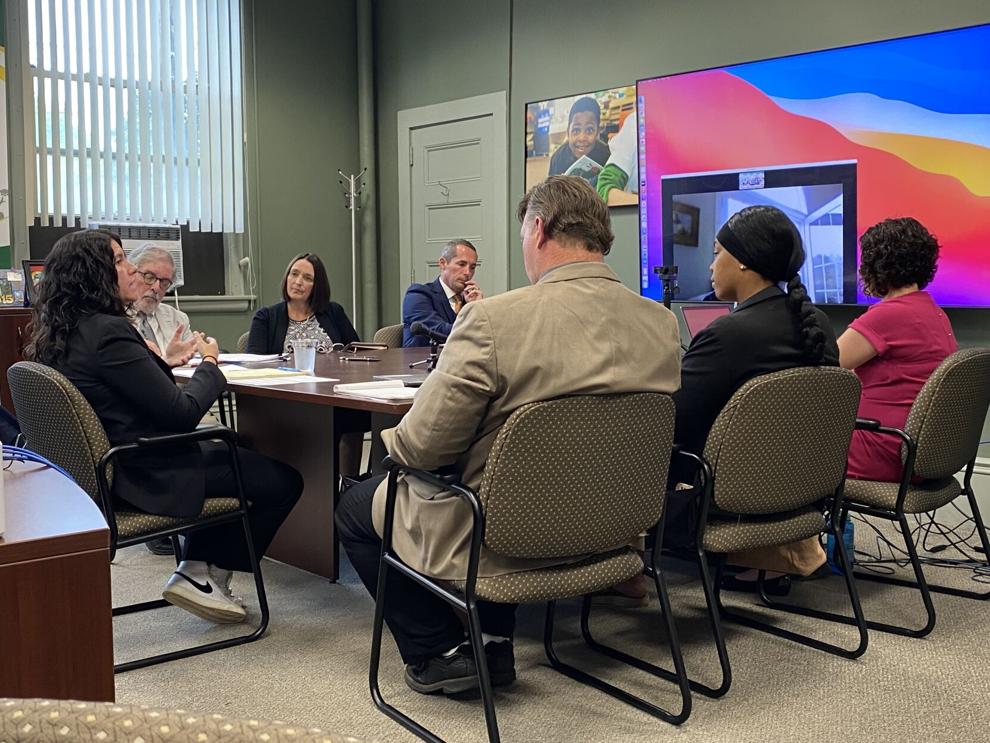 PITTSFIELD — The Pittsfield School Committee has selected Marisa Mendonsa as its choice for the deputy superintendent position.
The committee said the decision was a simple one after the other finalist, Beth Gannon, withdrew her candidacy.
Committee Chair Kathy Yon said that Gannon contacted the committee last Tuesday, the day after the finalist interviews, and said that she would be pursuing a different job opening closer to her current district in Randolph.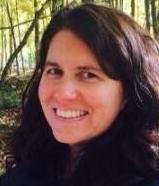 Committee members voted unanimously to appoint Mendonsa as deputy superintendent during their Monday evening meeting. Mendonsa is the principal at Mohawk Trail Regional High School in Shelburne Falls.
Committee members said that, even before Gannon withdrew, Mendonsa's interview solidified their opinion that she was the strongest candidate for the position.
"I do think that she offered one of the best interviews — twice — that I have seen in my 24 years," committee member Daniel Elias said, referencing Mendonsa's interview in April as a finalist for the superintendent position, as well as last week's interview.
"I think this is truly a home run for our city," he said.
Superintendent Joe Curtis said the committee would contact Mendonsa on Monday night and begin contract negotiations the next morning. Curtis said he hoped to have a contract drafted by Aug. 18 for discussion by the committee.
Information about her potential salary was unavailable, but Curtis was earning about $127,500 annually last summer, before he stepped into the role of interim superintendent.
If Mendonsa accepts the post, she will take over for Pittsfield High School Principal Henry Duval, who has served in the interim deputy superintendent role since November.
"I'm ready to return to my hometown to be a champion of students and educators as we work together to move our schools forward," Mendonsa said during her interview last week.
Committee members said they were impressed by the clear vision for the district that Mendonsa articulated during her interview.
Last week, the committee met with each finalist and asked them to weigh in on such topics as how to attract and retain diverse staff members, how best to connect with and support the myriad communities in the city and student body, and how to make sure the district performs on state assessments without bogging down staff and students with excessive tests.
The throughline in Mendonsa's answers to these and other questions was a dedication to fostering diversity, equity and inclusion in the district.
Mendonsa suggested in her interview that the district consider creating affinity groups for educators, be more proactive in recruiting future teachers from Amherst and Springfield, and try to create a benefits program to draw top talent to Pittsfield.
In order to create "brave spaces" for students and their families, Mendonsa said her goal would be to work with local groups like the Berkshire branch of the NAACP or Latinas 413 to partner on wraparound support, and would push teachers to review their curriculum and make sure a diversity of experiences was presented in the classroom.
She called upon her experiences pursuing a doctorate of education at American University with a dissertation focused on anti-racism and her current role as principal of Mohawk Trail Regional High School as proof that she had the experience to back up her passion.
"I feel I have the skills, experience, resources and passion to help catapult this district to be an innovative anti-racist school district that serves as a model for Berkshire County," Mendonsa said.
While at Mohawk Trail, Mendonsa had teachers, paraprofessionals and an internal equity council work on creating an anti-racism policy within the school. She said that work will be scaled up to the Mohawk Trail Regional School District next year.
She advocated that students and community members serving on advisory committees be compensated with a per diem like other committee members.
When asked to describe her leadership style, Mendonsa chose "visionary, supportive and collaborative."
Mendonsa, a graduate of Pittsfield High School, has a certificate of advanced graduate study in educational leadership and a master's in education in multicultural, bilingual and English as a second language from the University of Massachusetts-Amherst.
In 2017, she was selected for the Education Policy Fellowship with the Institute for Educational Leadership. She was the New England Multicultural Teacher of the Year in 2010.
"The fact that she came this far and is coming back to her hometown is remarkable," Yon said. "She's doing a lot of study of what we're talking about right now. ... Now, it will be time for her to put that into action."
Along with the position at Mohawk Trail, Mendonsa has served as the principal at Amherst Regional Middle School and John J. Duggan Middle School in Springfield.
She started her career as a Teach for America teacher in Rocky Mount, N.C., in 1997.