PITTSFIELD — A Pittsfield man has won a $1 million Massachusetts State Lottery prize.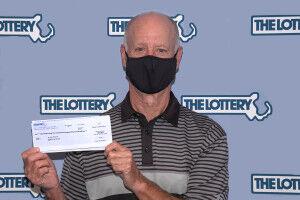 William Porter Jr. won the prize while playing the "100X The Cash" instant ticket game. Porter chose the cash option for his prize and received payment of $650,000 before taxes.
According to the Massachusetts State Lottery website, he plans to buy a set of fitted golf clubs with his winnings.
Porter's winning ticket was purchased at Sam's Gulf, 730 East St. The store will receive a $10,000 bonus for its sale of the ticket.