PITTSFIELD — When the COVID-19 pandemic hit in 2020, the Pittsfield Public Schools needed to find a cost-effective way to make virtual education possible.
The solution: Chromebooks.
With the help of state and federal grant money, the district began providing Chromebooks — lightweight laptops manufactured by Google — along with mobile hotspots, to every student. The technology allowed students to continue learning remotely while schools remained closed, or were open on a hybrid basis.
But now, the days of remote and hybrid learning have long passed, as have the grants supporting the technology, and the district is faced with a decision about whether to continue a program that has rung up losses of roughly $1 million.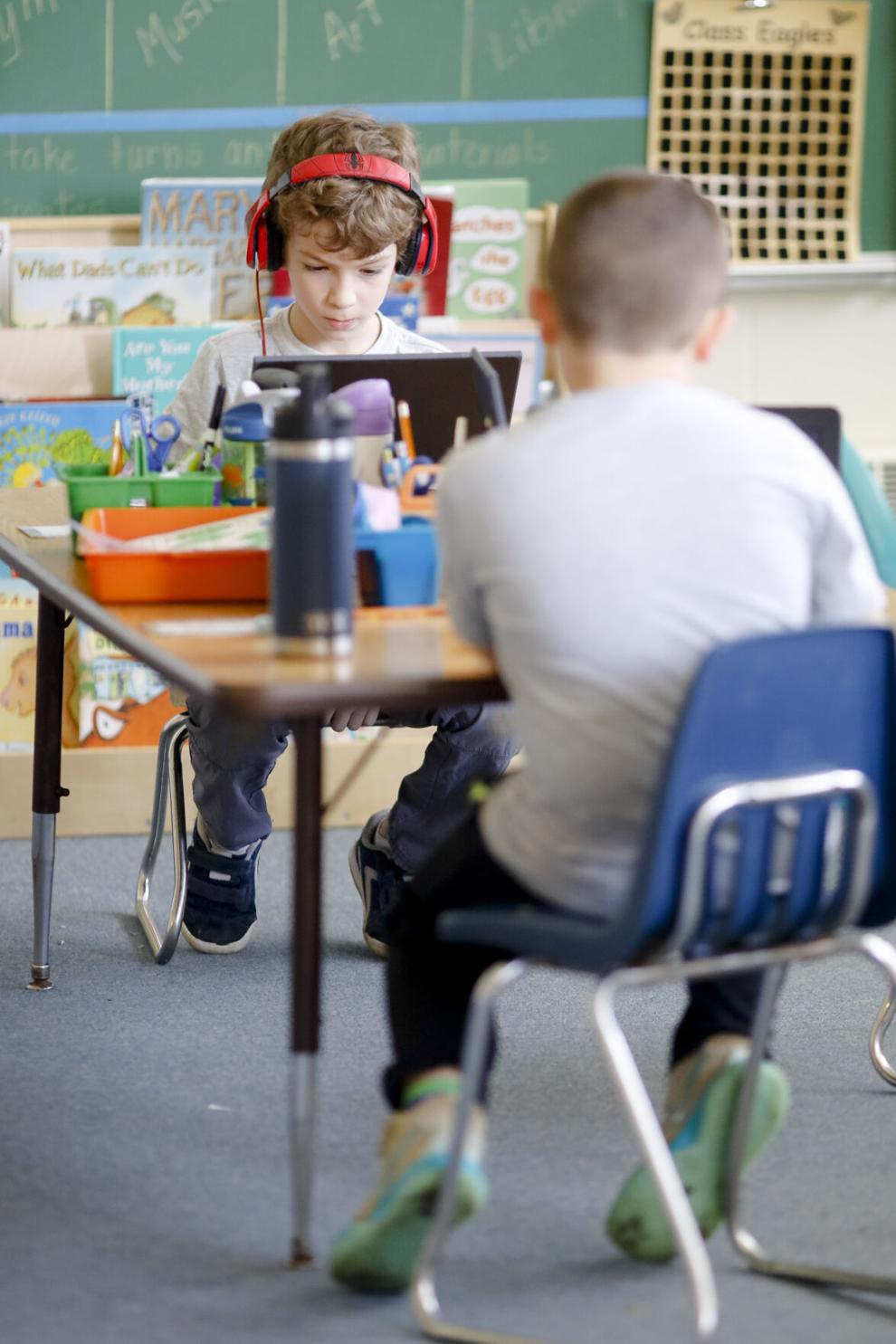 Superintendent Joseph Curtis and the district's administrators are seeking input from parents, students and staff on the matter. A survey was sent to district families to assess the appetite for maintaining the program.
During the Jan. 31 meeting of the Pittsfield School Committee, Curtis reported that the schools had lost about 4,000 Chromebooks over the last two school years. In the 2021-22 school year, the schools replaced 2,088 Chromebooks, Curtis said. In the current school year, roughly 2,000 more have been added to that list.
Some of the computers are having technical problems; most, however, are sustaining "true damage," Curtis said.
"There's always some rate of repair," Curtis said. "Chargers go bad, batteries stop working. But that's not the majority of what we're seeing. We're seeing breakage and complete loss."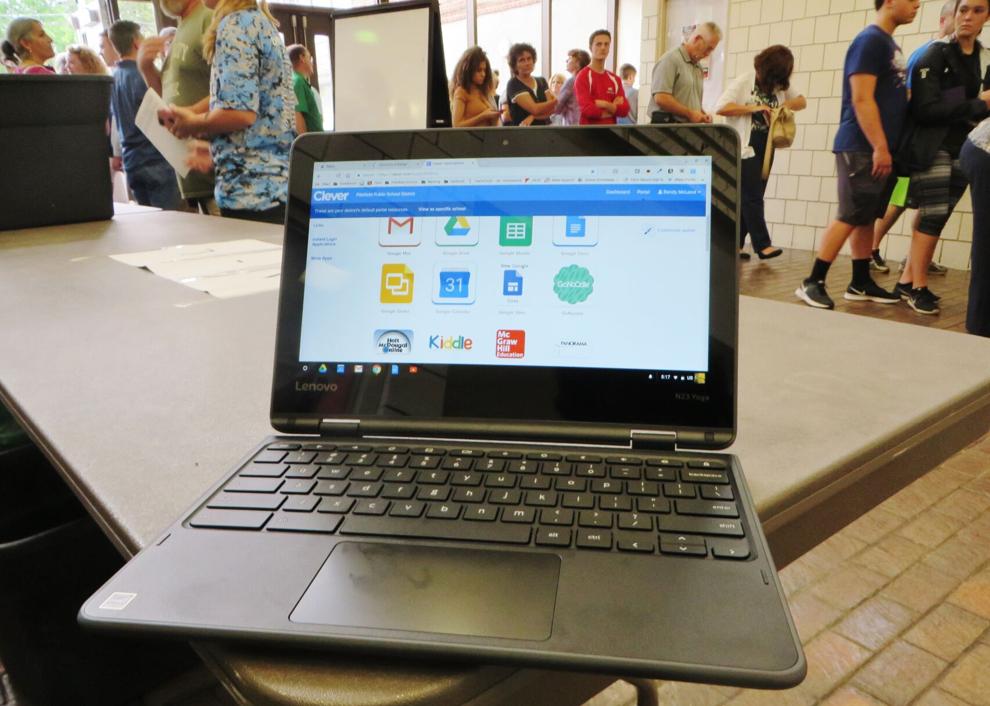 Curtis said the district has heard varying stories on how the laptops can get lost or damaged, although some are less common than others.
"We've heard things from, 'It didn't work, so I threw it away' to 'I can't find it,'" he said.
In a particularly odd case, Curtis said the Pittsfield Police Department returned a computer that they found on the side of the road.
Due to the relative low-cost of the Chromebooks — between $250 and $300 per unit — sometimes it makes more sense to replace the entire machine than to replace a cracked screen or similar issue, he said.
The time it takes to get a Chromebook replaced in the school varies depending on the loss rate that month, he said. In September 2022, when the district had 686 requests, it was incredibly difficult to keep up with the demand. In January 2023, with 188 requests, it was a bit easier to meet. That's still an average of around eight requests per day, though, Curtis points out.
Faculty were being surveyed that week on whether or not to continue providing Chromebooks at a one-to-one ratio as they had been during the pandemic, or to return to its previous model where each classroom would be provided a cart with the laptops that students could use when needed. The key difference is students being given their own computer, as opposed to keeping them at school largely.
In a preliminary look at the results, Curtis said that some teachers have raised concerns about planning their lessons when students come to class without the laptops. Most schools have a cart with spare Chromebooks, but even those can be insufficient depending on the day, Curtis said.
Students and families were surveyed subsequently to teachers and staff, with a form that closed on March 1. The district wanted to take students' use into consideration — particularly, if families would not have access to a computer at home otherwise.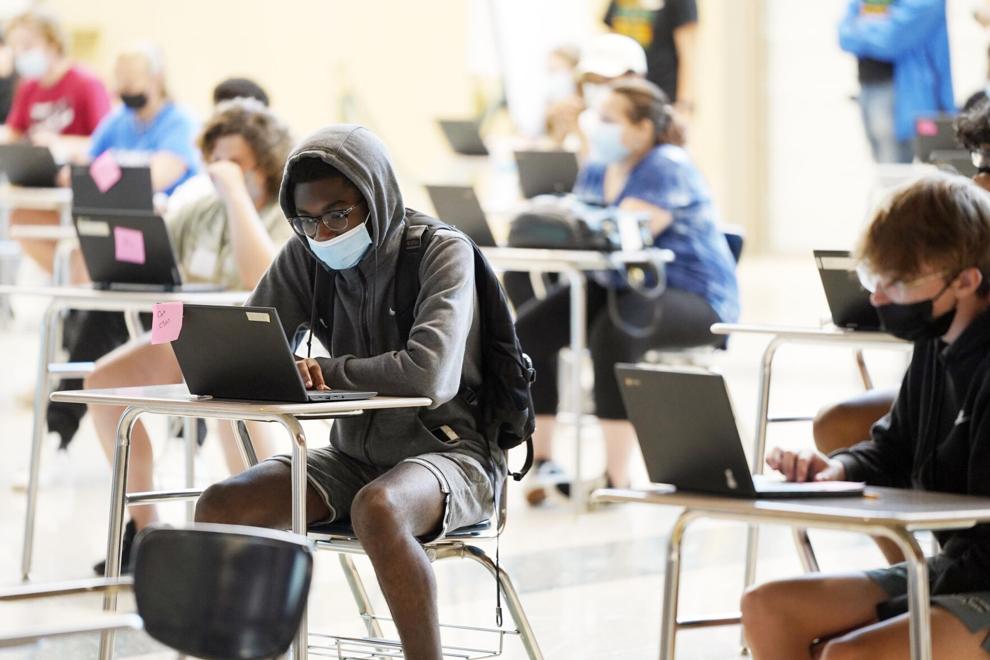 Emily Jaramillo is a mother of two children in the school district: Lorelei, a fifth grader at Allendale, and Nathan, a sophomore at Pittsfield High School.
Jaramillo said at first, her kids didn't enjoy using the Chromebooks — mostly because of the isolation of virtual education, not the machines themselves. Lorelei would get frustrated because she felt like her teacher couldn't see her making an effort in class, Jaramillo said.
The family also faced connectivity issues. Jaramillo had to bring both her kids to work with her as an essential worker and they'd have trouble getting the laptops connected to the internet.
All in all, the first year of their implementation was rough, she said. But now that classes are in-person again, the laptop has actually proven to be a supplemental tool. Lorelei spends time after school doing ST Math programs, which help her to keep her math skills sharp.
Lorelei had to have her Chromebook replaced once, because of a faulty charger, her mother said. They take good care of the laptop, though.
Jaramillo said she would support the Chromebooks being distributed on an individual basis, with a plan determined by the teachers and parents for what's best.
"It's not necessarily something she needs," Jaramillo said. "It's just a perk right now."
Concerns over the Chromebook replacement rate can be seen in Curtis' systemwide updates since late 2021. In an update on Oct. 21, 2021, Curtis said the schools were replacing up to 100 laptops a week, a level of churn he said "can not be sustained for long."
The same week, the Reid Middle School Family Newsletter included a Chromebook care and use document outlining ways to prevent damages. Tips included not placing the computers on soft surfaces to avoid overheating, careful placement of cords while charging and general ideas on how to treat the computers gently.
Curtis said the school district will be reviewing the results of the surveys in the coming weeks, and it will be part of the fiscal 2024 budget discussions.