PITTSFIELD — Walgreens is closing one of its Pittsfield locations immediately.
In a letter to customers who have prescriptions filled at the 163 South St. pharmacy and store, the national chain said the business will be closed as of Monday.
"We regret any inconvenience this may cause but hope to make the transition as seamless as possible," Walgreens wrote in the letter. "Your prescription records are available at all Walgreens, including our nearest location at 501 North Street in Pittsfield."
Walgreens did not give a reason for the closing, but local staff indicated to The Eagle in a story this month that staffing has been a problem at its area pharmacies.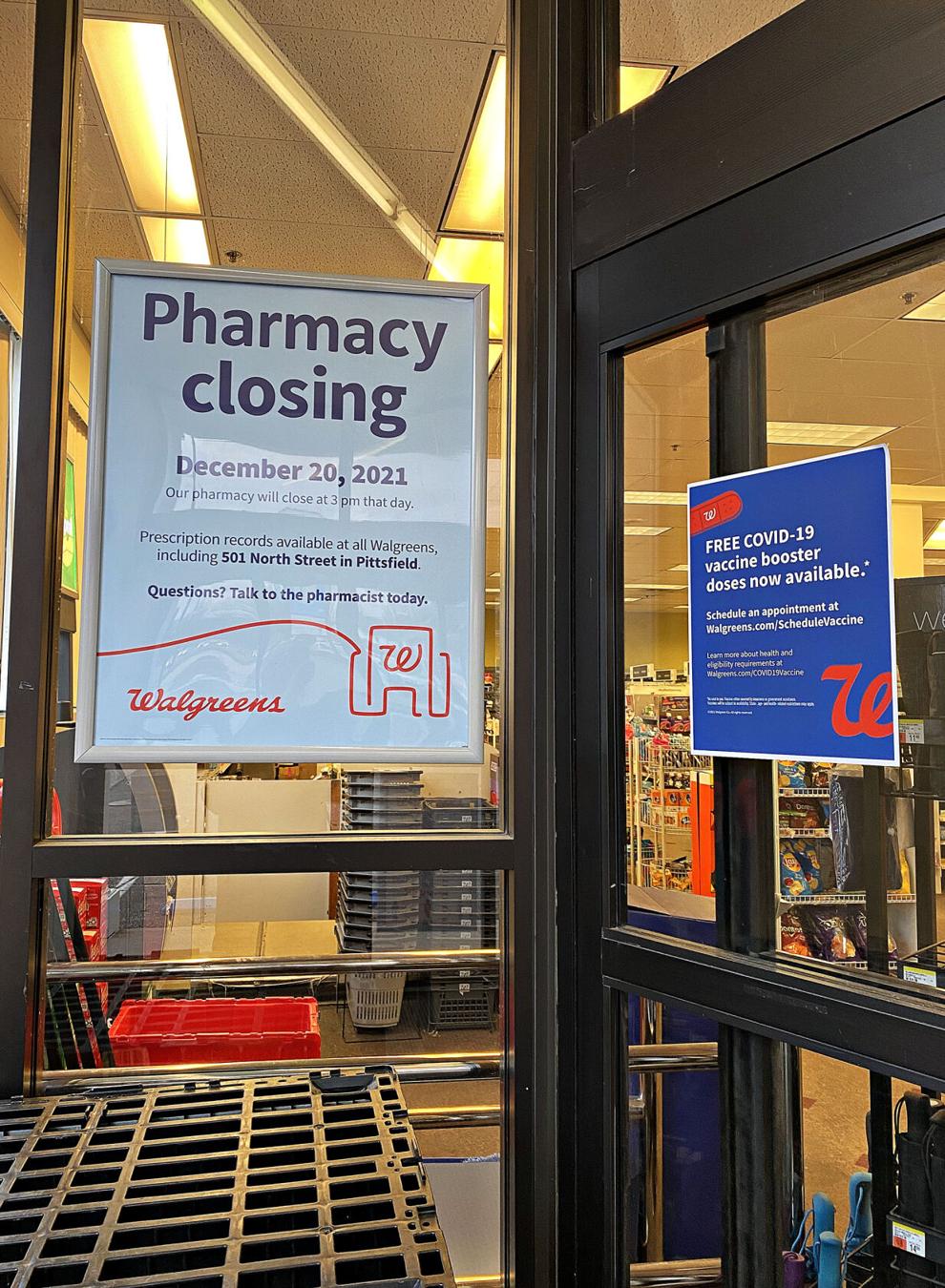 An Eagle reporter entered the store Sunday afternoon and found business as usual, with no indication that it would be the last day of operations.
At the back of the store, where the pharmacy is located, the windows were shuttered, as the pharmacy department has been closed weekends for the past couple of months, according to a posting on the windows. More recently, it appears, the pharmacy also was closed Fridays, as the day and hours were crossed off on the signage.
The closure will leave Walgreens with eight stores in Berkshire County, including three in Pittsfield.
About two weeks ago, at one of the Pittsfield stores, an employee who declined to be identified because they were not authorized to speak for the company referred to the labor shortage situation as "a very serious issue."
The problem isn't limited to Walgreens, as other national chains have had to enact service cutbacks that have limited the hours that some of their pharmacies can operate, according to The Washington Post.