PITTSFIELD — "Our bodies, our minds, our power." "My body, my choice." "Which rights are next."
These are the messages on three of the dozens of signs abortion rights activists held up as they encircled Park Square in Pittsfield late Sunday afternoon advocating for reproductive justice.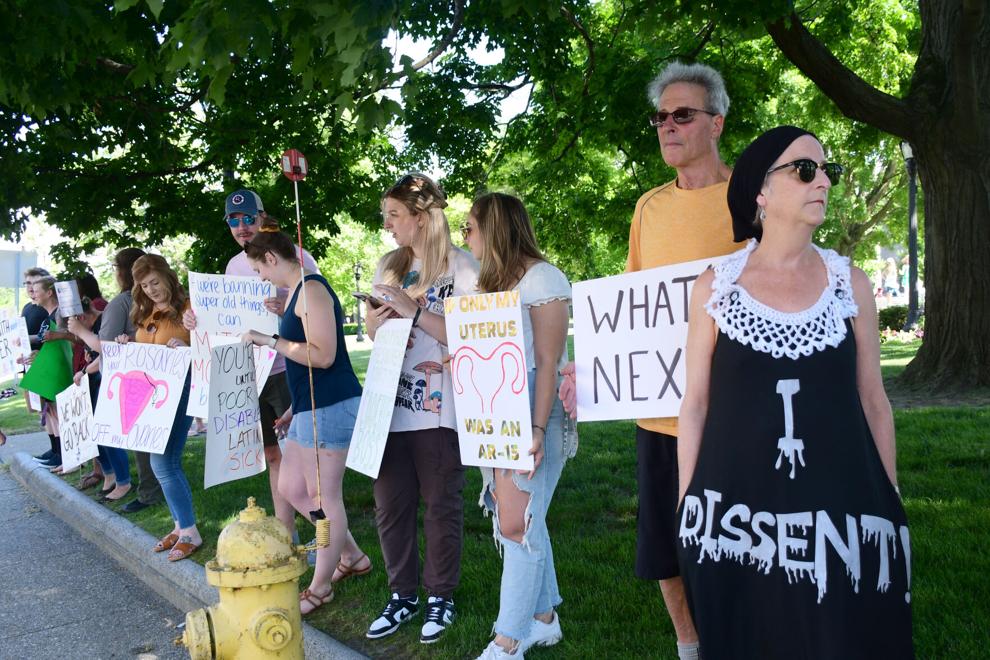 The rally was held two days after the U.S. Supreme Court overturned Roe v. Wade, and called on supporters to fight the conservative majority of the court, work to make abortion legal nationwide and be concerned for other rights that might be in jeopardy, such as same-sex marriage.
Local organizers in collaboration with WAM Theatre in Lenox, Elizabeth Freeman Center in Pittsfield, the Berkshire County Branch of the NAACP, Berkshire Immigrant Center, Tapestry Health and the Massachusetts chapter of the American Civil Liberties Union lead the charge to try and counter the judicial reversal of Roe.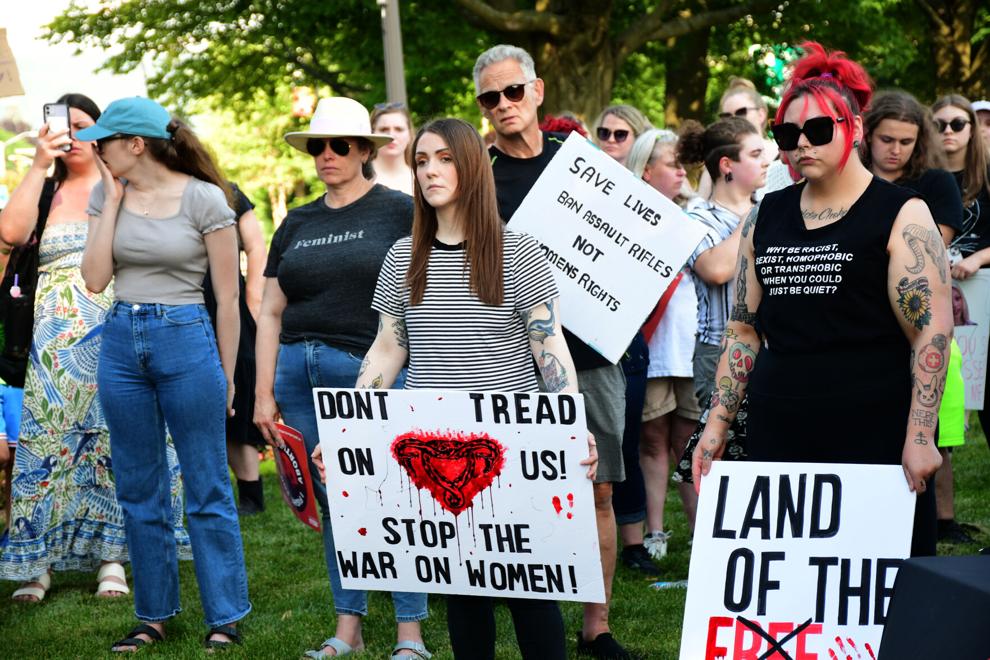 "We will not stand by as our rights are stripped from us. It is time to act so that all people who require reproductive health care have the resources they require," said Helen Moon, chair of the political action community of the local NAACP.
Frank and Louise Farkas from Pittsfield view the court's narrow 5-4 decision to overturn Roe v. Wade as a threat to women's rights and the country as a whole.
"I think the court is treating women as second-class citizens," said Louise Farkas. "Millions of women will have to travel to states that will still allow abortions."
Added Frank Farkas, "I see the decision as an attack on our entire democracy. Justice [Clarence] Thomas says he'll go after same-sex marriage and contraception."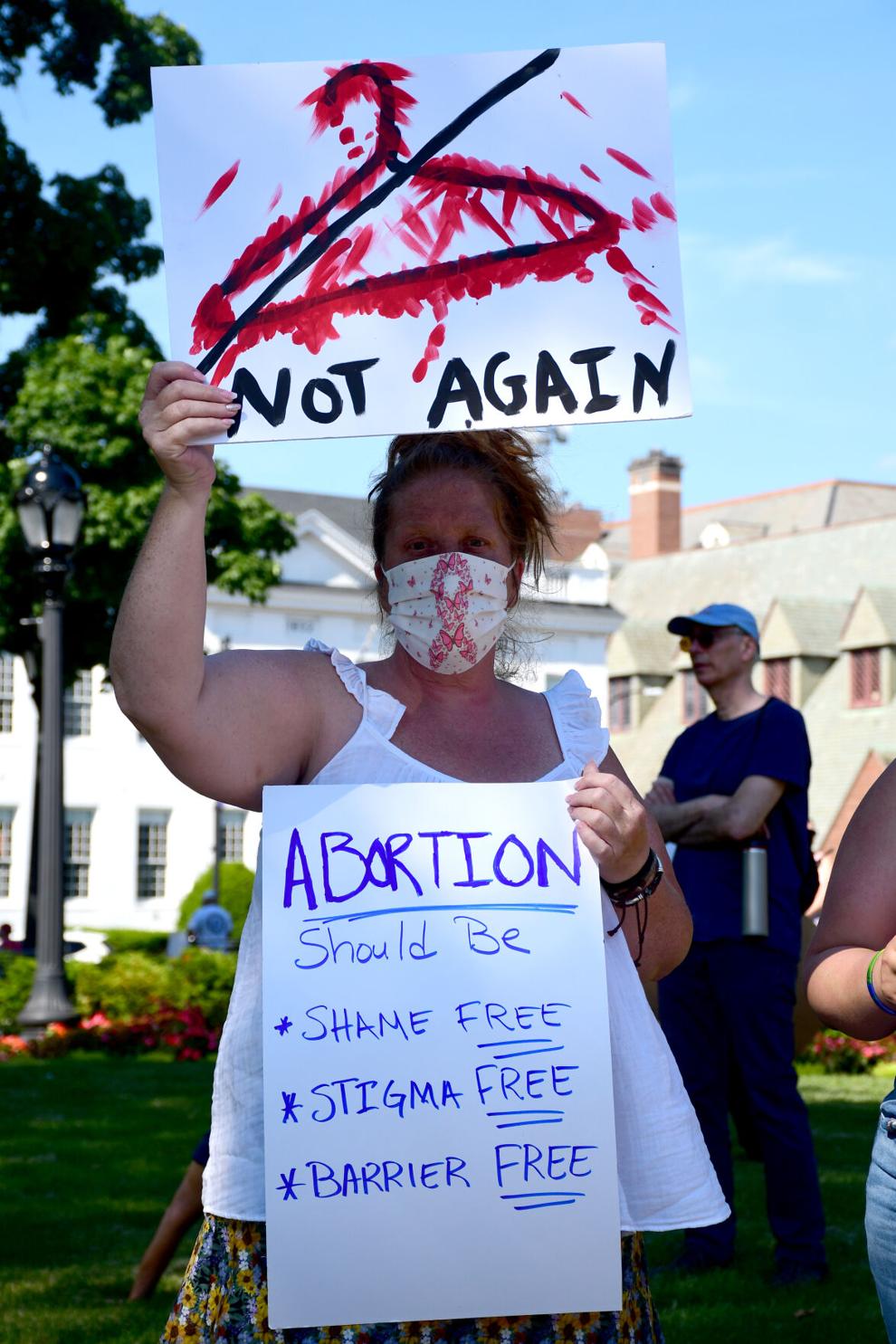 Despite the ruling, abortion remains legal in Massachusetts. 13 states have "trigger bans" that will make abortion illegal within 30 days, and more states are expected to join in banning the practice. The ruling is expected to make abortions illegal in about half of all U.S. states.
"Civil rights are under attack. Massachusetts can be a leader in defending a woman's right to choose," said state ACLU strategist Javier Luengo-Garrido. "The ACLU is working to secure more access to abortion and secure funding for it."
Other organizations trying to ensure women can safely and legally terminate a pregnancy support state legislation to do so.
"Changes have been made such as lowering the age of consent [to terminate a pregnancy] to 16 and allowing midwives to administer mifepristone for a medically-terminated pregnancy. We are also continuing to advocate for birth control measures so there is no need for an abortion," said Katrina Mattson, health services manager in the Berkshires for Tapestry Health.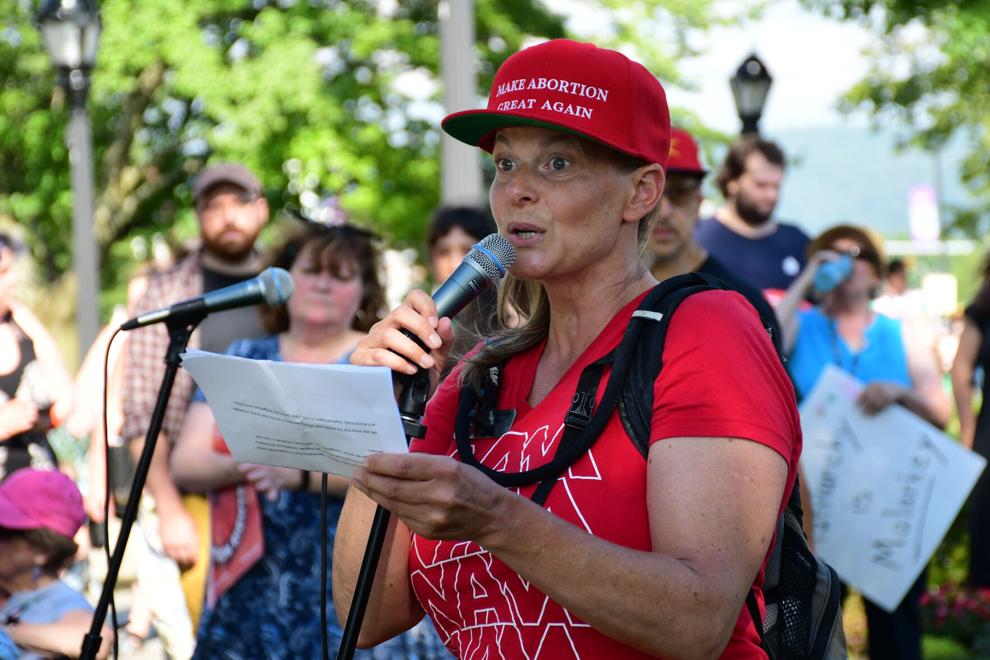 Many protesters anticipated Friday's decision, long before it was leaked to the media this spring, especially after Donald Trump became president six years ago.
"I feared it. I expected it. I hoped against it," said Rachelle O'Gorman of Lee. "If Congress flips in November [banning abortions] will become national law."
Kristen van Ginhovan also feared Roe was in trouble following the 2016 presidential election. She is the producing artistic director for WAM Theatre in Lenox which creates opportunities for women and girls.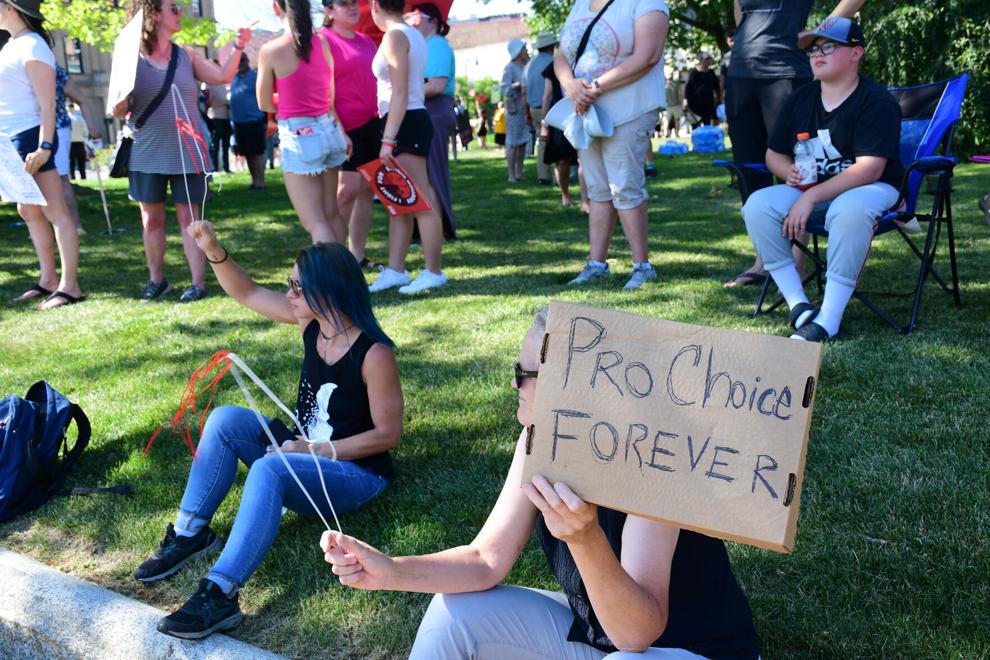 "I campaigned for Hillary Clinton because I knew Donald Trump would appoint three [Supreme Court] justices in one term," van Ginhoven said. "People now must vote into office people who will make abortion legal, and that's just the beginning."
The rally had many abortion rights activists too young to remember a country prior to Roe. Elliot Fletcher, 16, of Dalton came out to support the future women in his life.
"I see this issue as one of equality. If I have daughter with less rights that would be horrible," he said.