PITTSFIELD — About 200 people gathered Saturday at Park Square to express their disgust with the numerous efforts around the country to restrict voting rights for already marginalized segments of the populace.
In doing so, they also were rallying support for Senate Bill 1, the For the People Act, which Senate Republicans blocked from floor debate in June by using the filibuster.
People started gathering at 1 p.m., and the crowd grew quickly. Chants were shouted and signs were held for passing motorists, all protesting voting restrictions and encouraging support for the measure.
Even Franco, a 7-year-old therapy dog, showed up to make his position clear. The sign across his right flank said "Yes to pupulism." On the other side: "No to populism."
Franco's owner, Lisa Paris, said the dog is a veteran protester and couldn't miss this opportunity.
"It's not our first rodeo," she said.
The standout was organized by Alyson Slutzky, of the Great Barrington-based group Left Field, who got the ball rolling and pulled in other groups, including the Berkshire Democratic Brigades, Berkshire Women's Action Group, Great Barrington Democrats, Greylock Together, Indivisible Pittsfield, Sheffield Democrats, Berkshires Democratic Socialists of America, Four Freedoms Coalition and the NAACP Berkshire County branch.
Among the speakers were Pittsfield Mayor Linda Tyer; state Sen. Adam Hinds, D-Pittsfield; Dennis Powell, president of the NAACP Berkshire County branch; state Rep. Tricia Farley-Bouvier, D-Pittsfield; and Eden-Reneé Hayes, director of the Davis Center at Williams College.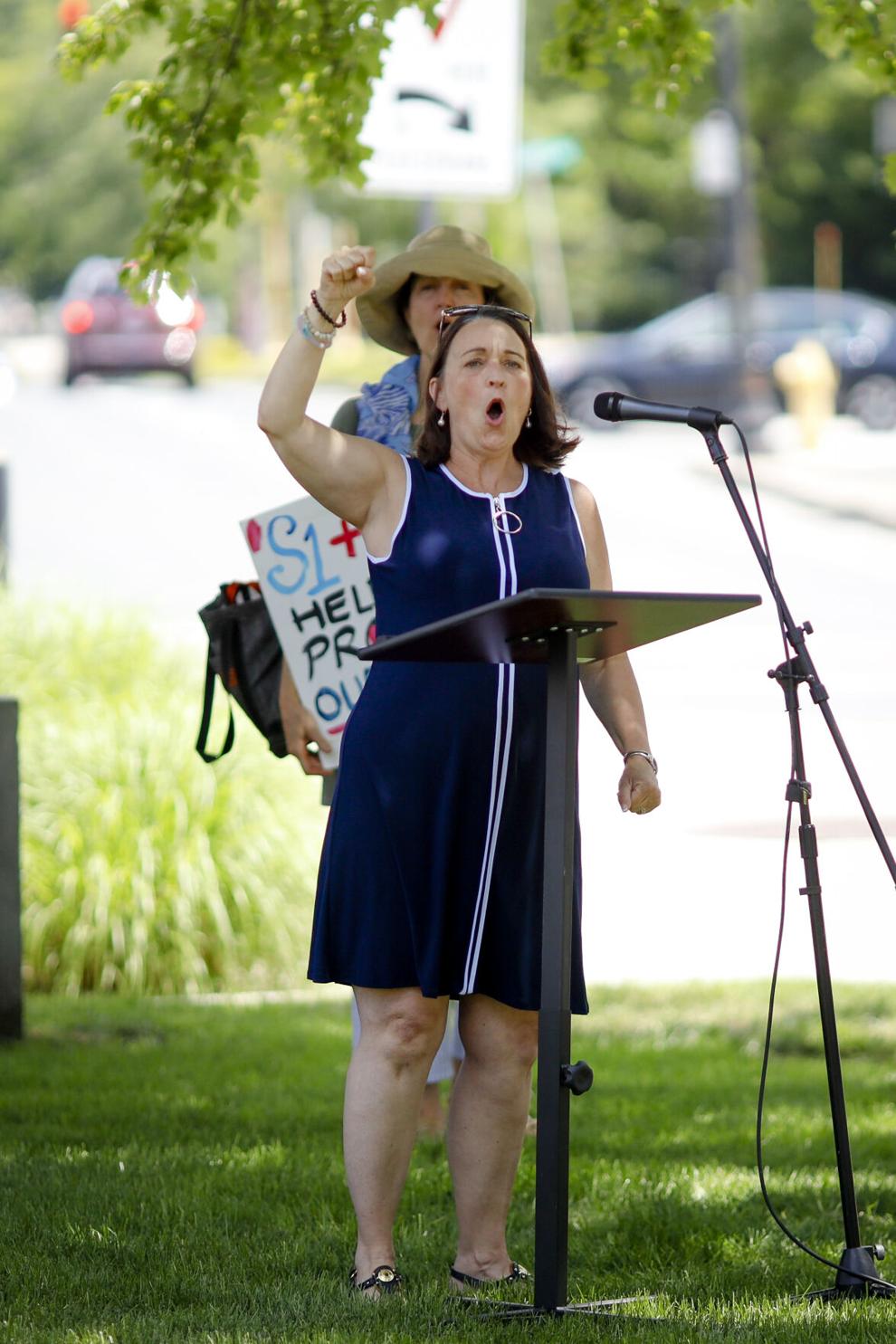 "We are here to express our rage, to express our joy, to make our voices heard, to come together in solidarity for the rights of every person in the United States of America," Tyer told the crowd.
State Sen. Adam Hinds, D-Pittsfield, also attended, to shine a light on the effort to restrict voting rights.
"It is not hyperbole to say democracy is under attack," Hinds said. He noted that, individually, states cannot guarantee the voting rights in other states, so, the best solution is to pass a federal voting rights bill that opens access for all.
He noted that the proposed restrictions target "Black and brown" voters.
"It's depressing that we have to be here to stand up for the most essential part of our democracy," Hinds said.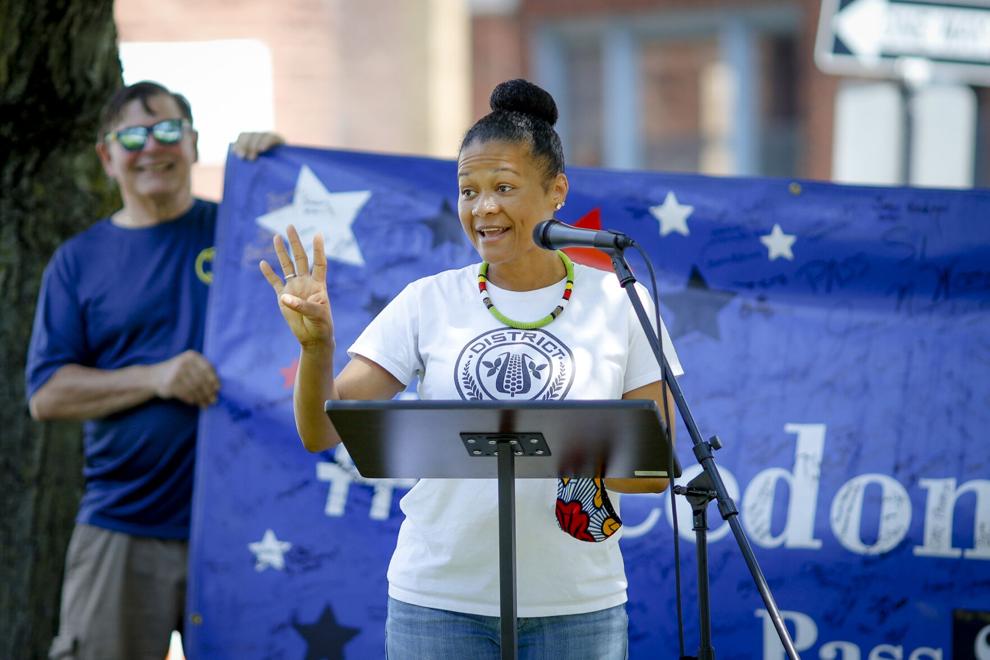 Many of the proposed restrictions seek to require a government-issued photo ID to vote. Hayes was in attendance to explain why that's a bad idea.
Noting that her first name is hyphenated, her state ID, utility bills and other documents don't match up because the systems don't have a way to correctly spell her first name. Requiring a photo ID to vote easily could prevent her from exercising her right.
"Twenty-six states require an ID to vote," she noted. "And many, many people, mostly people of color, have names like mine."
State Rep. Tricia Farley-Bouvier, D-Pittsfield, agreed.
"IDs are problematic," she said.
Farley-Bouvier relayed a story about a constituent whose Massachusetts ID had expired, but to renew it, he needed a birth certificate, which he doesn't have. Authorities in New York state, which houses a copy of his birth certificate, said he can't get the document without an ID.
"This is the civil rights battle of our time," Farley-Bouvier declared.