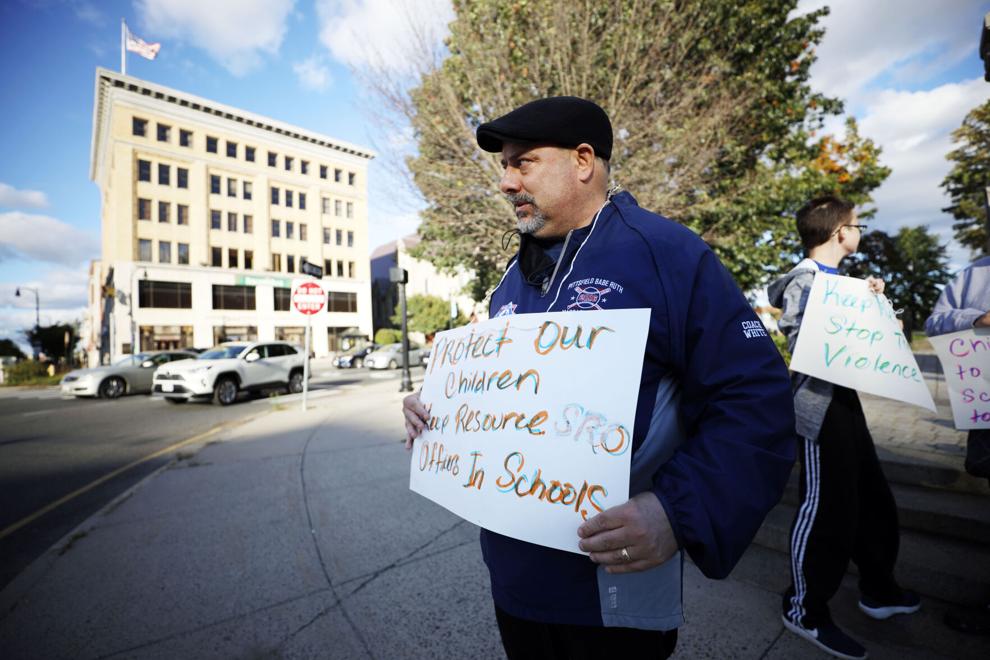 Residents gathered at Park Square late Friday afternoon to show their support for school resource officers in the Pittsfield Public Schools. The small show of support came after a school resource officer had to be called to Taconic High School this week to respond to a fight among students Tuesday morning.
That fight, captured in a video posted to YouTube, and then the school district's response to it, reignited longstanding community tensions over whether school resource officers improve school safety, or create an unwelcoming environment for students and families.
In a Facebook post promoting Friday's rally, organizers write that "SROs are not a cure-all, but they are an integral part to providing a safe environment for all students and faculty."
The Pittsfield Public School Committee voted 5-2 this week to hold off on any substantial conversation about the school resource officers until an outside consultant can conduct a community survey on the subject. Superintendent Joseph Curtis said that he expects the result of that survey to be available in April or May.
— Meg Britton-Mehlisch