LEE — A school resource officer highlights the seven public safety measures the town's only recreational marijuana store will finance with money collected by the town.
The $302,162 being spent comes from the $484,022 in community impact fees assessed to Canna Provisions during its first 12 months of operation that began July 5, 2019.
The list of projects includes paying for half a fiscal year ($62,686) for the resource officer; a public safety feasibility study; improved lighting on Housatonic Street; a downtown digital informational sign; a social worker to complement the school resource officer; snowplowing the sidewalks in the area of Canna Provisions; and six solar light crosswalk push button signals on Main Street.
"We really tried to focus on public safety, since we are bringing people to town," said Erik Williams, Canna's chief operating officer.
The Select Board worked with Canna officials to develop the project list, rather than dictate how the money would be spent.
"I would much rather see us come to an agreement with our cannabis owners on what they feel is good for the town," Select Board Chairwoman Patricia Carlino said during the board's semimonthly meeting Nov. 16.
In a phone interview with The Eagle, Williams appreciated the town's collaboration.
"They are treating us like another business in town that wants to see us grow and succeed," he said.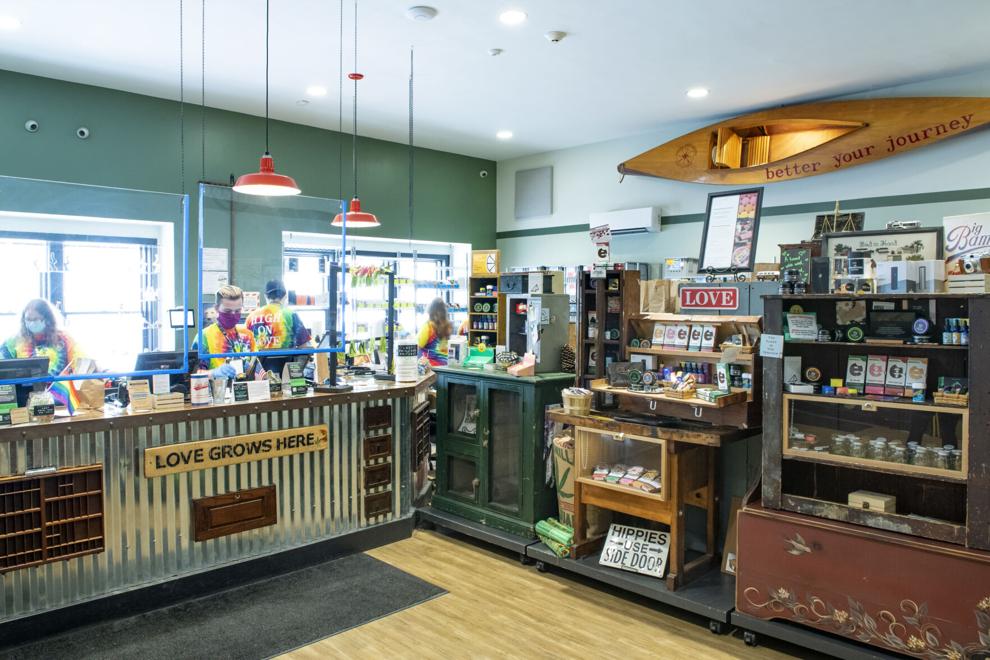 The resource officer at a full year ($125,372), social worker and snowplowing will be recurring costs covered by remaining Canna impact fees and any new fees collected from other cannabis companies that come on board. For fiscal 2023, the costs will be adjusted if there are any increases in those expenses.
"I think the funding for the school resource officer is a huge thing for the community, and I would be interested, as other [cannabis] companies come online, to find ways to educate the community to be more proactive about substance abuse," Selectman Sean Regnier said.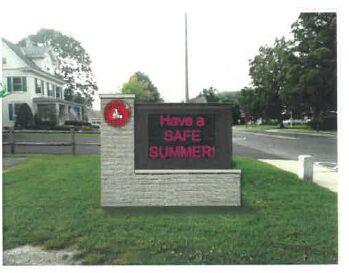 The digital sign is one example of the community impact fee benefiting residents and visitors. The electronic display will front the Main Street fire station, and will keep the community and tourists updated on town public safety happenings.
"It's going to be built to look like it belongs at the central fire station," said Lee Fire Chief/EMS Director Ryan Brown. "It'll be a good tool for public postings, emergency situations and public information to get out."
As a condition of being allowed to operate in town, Canna agreed to pay the town 3 percent of its gross sales in the form of a community impact fee as part of its mandated host community agreement. It also is charged a 3 percent excise tax.
During the first two years ending in July, Canna has paid nearly $1.5 million in sales tax — money that was deposited in the town's general fund. The impact fee money is in a separate town account and has yet to be spent — until now.
According to state law, a city or town first must document costs incurred before it receives an impact fee payment. Lee town officials said the "perceived fears" of the pot shop being a financial burden to the town have proved unfounded. For that reason, the Select Board said Canna Provisions did not have to pay the $1 million due in community impact fees from its second year in business.
But, the board has reserved the right to reinstate the collection of the fee and will rely on other cannabis businesses to pay for public safety improvements once they begin earning a profit.