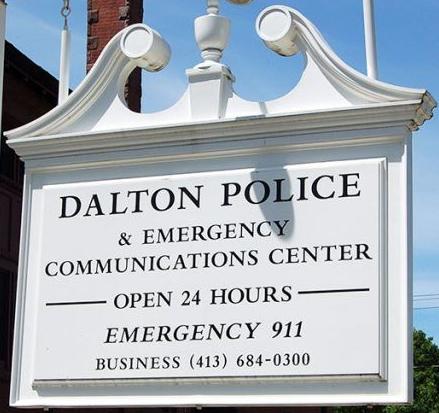 DALTON — Lawyers are preparing to argue that a grieving mother's civil lawsuit against officials with the Dalton and Peru police departments shouldn't go to trial.
One of the defendants, former Dalton Police Officer John Marley, says he has been made into a scapegoat in the Nov. 23, 2019, death of Sherilyn Hayes, because of what his lawyers call a "sham" investigation by the town that cost Marley his career.
"A driving need to blame someone — anyone — for the tragedy of Sherilyn Hayes' death ... has borne another tragedy altogether: the near-overnight decimation of the 27-year, impeccable career of a devoted law enforcement officer," reads a legal memorandum filed by Marley's Boston lawyers, Alexandra M. Gill and Douglas I. Louison.
"This action is based on the findings of a sham investigation, the sole objective of which was to brand [Marley] a scapegoat at all costs," Gill and Louison write in a memo to the U.S. District Court in Springfield.
Attorneys on both sides will back up recent legal filings with arguments scheduled for 11 a.m. Nov. 4 in Springfield, before Judge Katherine A. Robertson.
Timothy M. Burke, of Needham, representing plaintiff Patricia Hayes, is fighting motions to dismiss her claims — all of which center on what local law enforcement officials did and did not do on the night her daughter was found dead of an apparent suicide in her Dalton apartment.
Patricia Hayes' lawsuit, filed in May, focuses on how Marley orchestrated a response by the Dalton Police Department to a neighbor's call for help on Sherilyn Hayes' behalf. Over the course of about an hour, as Marley made phone calls, no police officer sought to enter Hayes' home to check on her well-being, according to the town's investigation into the incident.
Burke argues in a recent U.S. District Court filing that Marley and three other defendants engaged in gross negligence and conspiracy and deprived Sherilyn Hayes of due process and equal protection, among other claims.
The lawsuit also names former Police Chief Jeffrey Coe, dispatcher Frank M. Speth III and officer Dylan Bencivenga of the Dalton force; the town of Dalton; and the town of Peru and one of its officers, Kyle Nutting, who was Sherilyn Hayes' boyfriend. The suit seeks as much as $3.7 million in damages.
A key issue framed in recent motions is whether the call that came in to the Dalton Police Department that night was a "domestic" incident that demanded the higher-level response spelled out in the department's policies. That question also was central when the town of Dalton took steps in spring 2020 to remove Marley from the police force.
Marley's lawyers say he had no reason to treat the call as a case of domestic violence, after learning that Hayes had been in an argument with Nutting, then a part-time officer in the town of Peru.
"Not a whiff of violence by Nutting is alleged in the Complaint, or in the detailed facts outlined by the arbitrator," Marley's lawyers write, referring to an outside party that handled Marley unsuccessful effort to reclaim his job after his firing.
"Based on the information Marley had, there was no reason to perceive Nutting as a potential threat to Sherilyn," Marley's lawyers write. "No reasonable interpretation of Hayes' complaint permits the conclusion that Marley caused Sherilyn's death."
In a filing that opposes Marley's motion to dismiss, Burke argues that the Dalton officer had been told by three people that Hayes was despondent and might harm herself.
His filing quotes Speth, a Dalton dispatcher, who told Tyler Hamilton, a neighbor who called: "OK. All right. I'll send the officers over there. And she said that, uh, she was going to do harm to herself?"
Hamilton replied: "Yes."
Burke writes: "Mr. Hamilton specifically stated to Dispatcher Speth that they 'just got into an argument' and that the female party had threatened 'to kill herself.'"
The attorney also notes that Marley omitted "significant information" about Hayes' threats to kill or harm herself from his incident report. That omission was intentional, Burke argues, "and was done for the purpose of withholding critical information regarding the affirmative actions taken by himself and other officers that resulted in a deprivation of Plaintiff's constitutional rights."
"That fact that Defendant Marley failed to ask Officer Nutting or Mr. Hamilton for Ms. Hayes telephone number, failed to inquire about how to access the apartment, failed to ask whether Ms. Hayes had made suicidal statements in the past, and pressured Mr. Hamilton to accept responsibility for the situation, all support the conclusion that Defendant Marley deliberately chose to avoid becoming involved and violated his own departmental rules in an attempt to avoid negatively impacting a fellow police officer's career," Burke writes.
In their motion to dismiss, Marley's lawyers say their client is entitled to qualified immunity as a police officer and that Hayes was not deprived of her constitutional rights.
"The factual allegations do not plausibly suggest any wanton or willful conduct by him that rises to the level of gross negligence. Hayes's claim against Marley for wrongful death should be dismissed," they write.