PITTSFIELD — The proposal for a mountain bike skills course and pump track at Springside Park is stalled between city commissions for another week. Parks Commission members said during their meeting Tuesday that they will hold out for a ruling from the Conservation Commission before they take any further action on the project.
At its Aug. 26 meeting, the Conservation Commission will revisit a request by the New England Mountain Bike Association's Berkshire chapter to determine if there is any potential wetlands impact at the proposed project site or the surrounding area. Commissioners decided to table the issue during their Aug. 5 meeting, over confusion as to whether they were looking at the site the Parks Commission was in favor of considering or a separate location.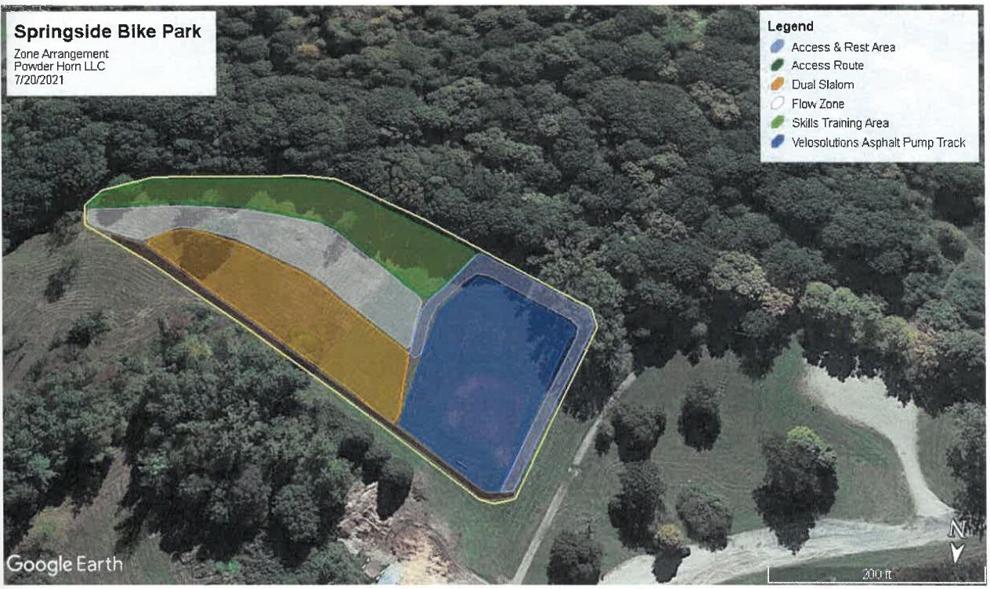 "The commission just wants to issue one ruling for this and not to go back and forth," Conservation Agent Rob Van Der Kar said.
Parks, Open Space and Natural Resource Program Manager Jim McGrath said the project proponents submitted a space larger than the proposed project site to the Conservation Commission in order to get an understanding of any potential issues in the area.
"It's not necessarily that they will develop this whole area," McGrath said. "It's just a request [to] tell us what's going on here. It makes sense for their project to know what's going on around them."
Even without major action on the project, the proposal continued to be a controversial one. A group of about eight residents alleged that they purposefully were kept off the Parks Commission's meeting agenda after they submitted a request via email to speak at the meeting.
Parks Commission Chairman Tony DeMartino and Parks Department staff said they hadn't seen the email and that the oversight likely was human error. They invited the group to return to the next meeting, on Sept. 21.
"We are doing everything we can with this project to get all of the input possible," DeMartino said. "We haven't turned anybody away who's had a desire to speak, in any way, from the start or beginning of this project, and we wouldn't do that now."