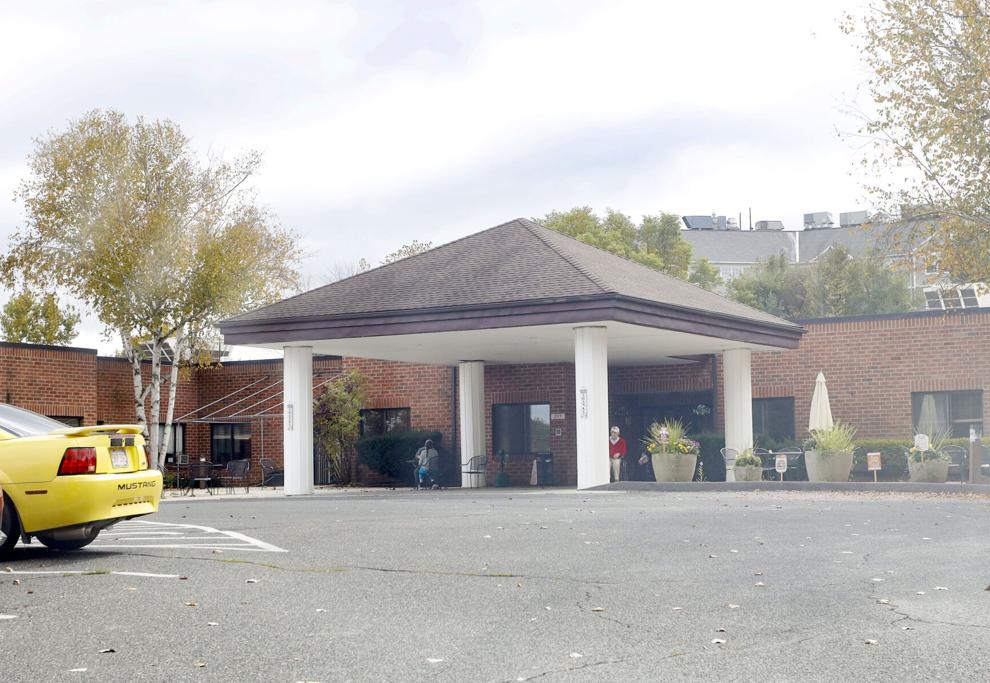 PITTSFIELD — Staffing levels at the Springside Rehabilitation and Skilled Care Center are so low that the facility started limiting admissions of new patients during the past week.
Springside owner BaneCare Management LLC confirmed this, but denied reports that, on some shifts, there is only one staffer responsible for dozens of residents, as sources familiar with the situation told The Eagle.
"This is untrue based upon the findings of an internal 60 day audit," company spokesperson Emily Sugrue wrote in an email Thursday.
Sugrue also said that it is untrue that the facility, which was fined and cited for abuse, is short on medical supplies like those for wound care, as well as soaps, lotions and other hygiene products, as also has been reported to The Eagle.
Two sources, who spoke on the condition of anonymity for fear of retaliation and blacklisting by the industry, said that the facility completely has halted admissions, and that, at times, there is only one worker, a certified nursing assistant, per 40 to 50 residents per shift. They said that, recently, one CNA was responsible for 45 residents with dementia in the Alzheimer's unit.
They say that posted schedules do not always reflect true staffing, since sometimes workers do not show up or leave early. This leaves regulators with the impression that staffing is more robust than it really is, they said.
Sugrue said the facility has 89 residents and 111 employees, and that worker shortages in long-term care facilities are a problem statewide.
"Consistent with industry practices we choose to limit admissions when staffing warrants," she wrote.
Sugrue also addressed questions about ownership changes to the company, since it announced this month that BaneCare President Kevin Morris is buying Springside, as well as the Craneville Place Rehabilitation and Skilled Care Center in Dalton. Morris also bought two other company facilities, and Sugrue said Morris will take over as BaneCare Chairman Richard Bane retires after 40 years. Bane will stay on as chairman.
Reports from the federal Centers for Medicare & Medicaid Services over the past five years suggest that Springside is struggling to care for residents.
It was a CMS report released Feb. 5 that detailed abuse and neglect of residents amid a COVID-19 outbreak in January that left staffing even more depleted than usual with, at times, only one CNA per 53 residents. More than 100 residents and staff tested positive for the virus, and 16 to 24 residents died. Federal fines came to $27,739, which amounts to $241 a bed.
The situation prevented the regular monitoring of vital signs in a wing of acutely sick residents, left residents lying in their waste for extended periods and let call bells go unanswered for long stretches.
Sources who work in the industry in the Berkshires say the outbreak made staffing problems worse but say nursing facilities countywide struggle to adequately staff the buildings because of a combination of factors that include low wages, burnout and work environments that "run on intimidation" and "heads on beds" for taxpayer money. It all results in neglect, workers say, and the government slaps companies with fines that are relatively small, and that a staffing crisis rarely prevents the addition of new residents.
"They're still getting admissions without [added] staff, so what does that tell you?" one person said. "I think a new model has to be established."
"The money needs to go into nurses, staff, the quality of the medication and equipment," said a former Springside employee who added that it is not uncommon for residents' toenails to grow so long that they curl into the skin.
The former director of nursing at Springside, Laura Heath, claims in a lawsuit filing that she was fired in retaliation for repeatedly informing superiors that the facility was dangerously understaffed during the outbreak, for instance. It led to a notification to the state, which prompted the arrival of National Guard medics.
Federal CMS surveys about Springside over the past five years found incidents of the following:
• Residents not being bathed weekly;
• Failing to ensure sufficient oxygen supply for those residents on continuous oxygen;
• Medication errors and using medication unmarked as to expiration date;
• Residents falling because of lack of supervision;
• Verbal abuse by staff with profanity toward residents.
The most recent CMS report, completed July 15, found a slew of what the agency calls "deficiencies" that included 17 medications given to the wrong resident, as well as a medication error rate of more than twice the 5 percent federal error standard in a sample of four residents.