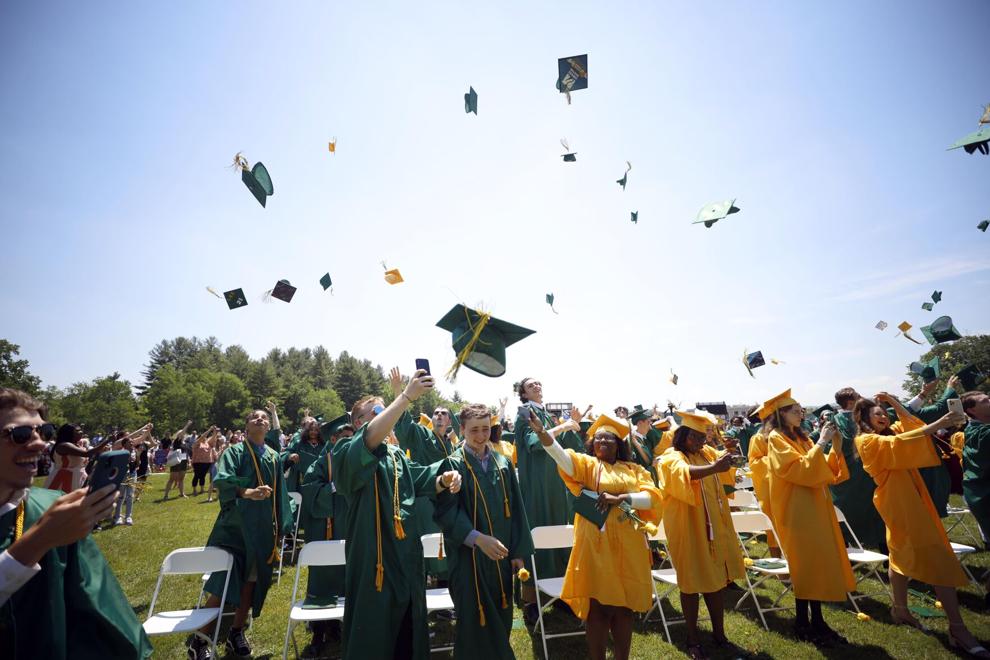 District: Pittsfield Public Schools
Graduation location: Taconic High School Track
Graduating seniors: 195
Valedictorian: Benjamin Vengalil
Quote: "As I stand in front of you today, I'm going to make each and every one of you a promise. As I make my way to that final point, every breath that I take, every step that I manage, and every word that crosses my lips will all be with the intention of making this world a better place.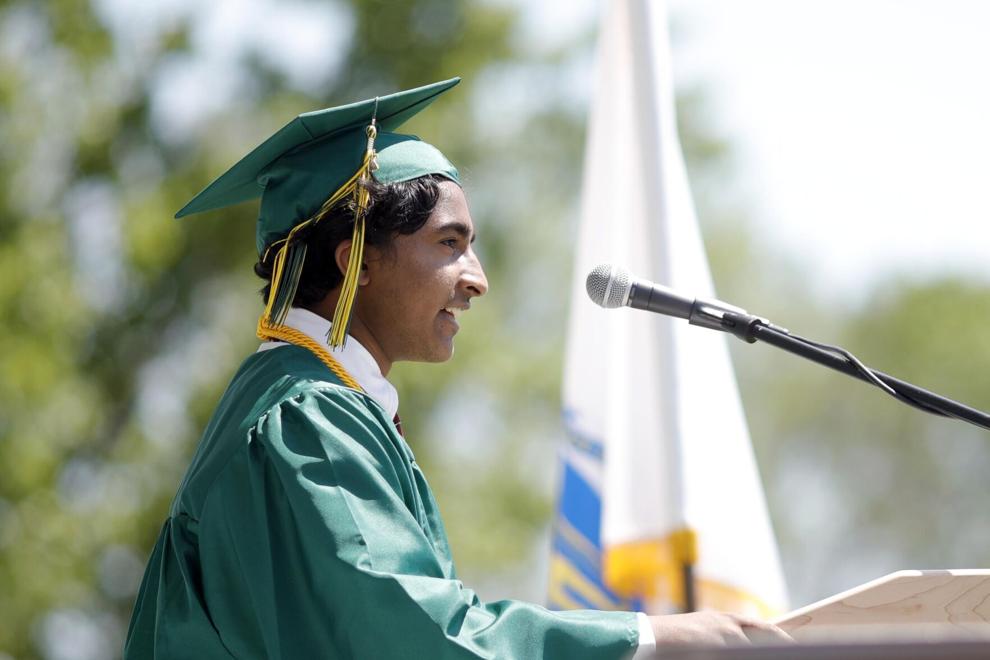 "I'm telling you this because I want this speech to be an invitation. Today, I challenge each and every one of you to strive to make this world a better one - with every breath you take, with every step that you have, and with every word that crosses your lips."
Salutatorian: Elliana Christopher
Quote: "It's hard not to think about endings on graduation day, but even though today is the end of one chapter, it is also the beginning of an even greater one.
"We are graduating, the future is and should be bright. We have persevered and will forever be connected to one another because of the unforeseen challenges we have endured as the class of 2021. We are young graduates, we are strong and resilient, we are excited to pursue our dreams, and, I believe we are ready to take our futures in our hands."
Memorable moment: Graduate Zy'Nasia Cooper stole the show as she danced her way to the podium to receive her diploma from Superintendent Joseph Curtis, and shouting, hyping up the crowd with neon blue hair, matching dress, sparkling tiara in place of a mortar board, and a bedazzled bottle.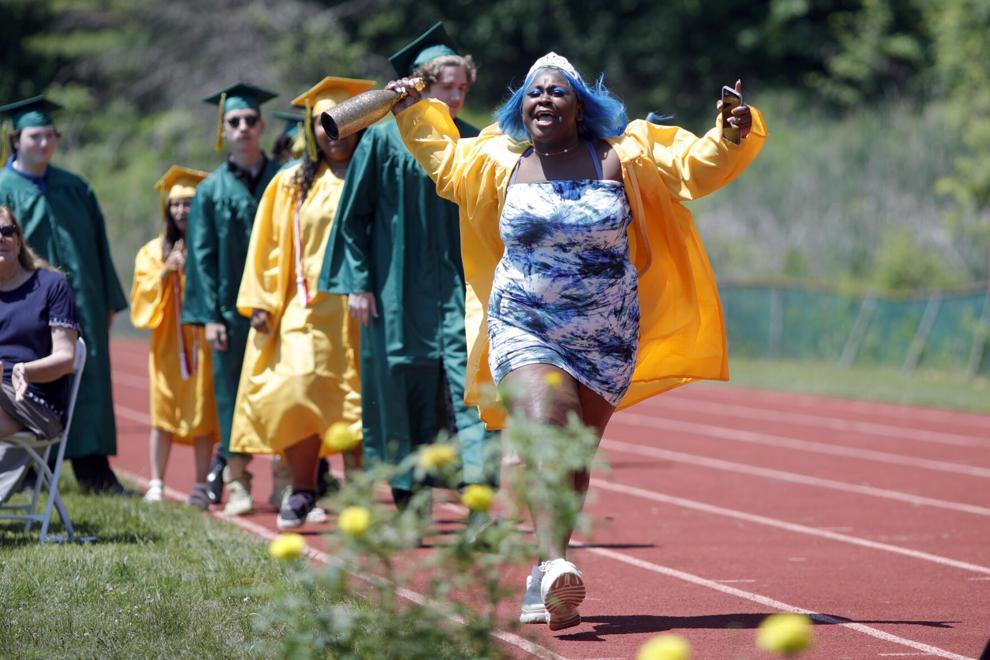 — Stephanie Zollshan, The Berkshire Eagle