PITTSFIELD — After two testing events, Interim Superintendent Joe Curtis said two additional Taconic High School students tested positive for COVID-19.
In a text message Thursday morning, Curtis said there's "no basis to support" the conclusion that a coronavirus cluster exists on the Valentine Road campus. The positive cases bring the total number of Taconic students infected with the virus to 14, according to the district's confirmed case count tracker.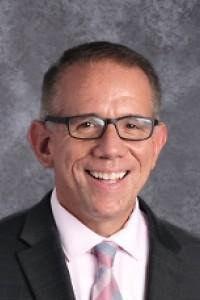 The tally comes as public health data show increasing infection rates among younger people, and declining cases and hospitalizations of older residents in the commonwealth.
Curtis told The Eagle on Sunday that the Massachusetts Stop the Spread Response Team would be administering the tests on Monday and Tuesday. According to a statement to the community Thursday, Curtis said 330 Taconic students and staff were tested across both days.
Of those, the two positive student cases emerged. The testing event was elective, with students opting in to receive a PCR test, Curtis had said.
Given the results, Curtis said Taconic students will continue receiving a mix of in-school and remote instruction.
"The results of this Response Testing event indicate that Taconic High School will continue to operate in a hybrid learning plan," wrote Curtis in the Thursday statement.
Last month, Mayor Linda Tyer warned of that the two-week average rate of positive cases were on the rise once again, but they've begun to trend downward again this month, according to the city's COVID-19 Community Impact Dashboard.
Like most Massachusetts school districts, Pittsfield Public Schools welcomed elementary students back for full in-person learning on Monday.
The district is also planning to reopen middle schools full time by the state-set deadline of April 28.
The state has not yet set a deadline for a full-time high school return.