PITTSFIELD — The largest, single-day effort to feed local families in need is in line for a $25,000 donation.
Berkshire Money Management has pledged that amount in a matching grant to the Thanksgiving Angels' 10th food distribution to help cover the rising costs of buying the groceries doled out on the last Thursday in November.
The Angels are a collaboration of 20 faith-based groups that provide frozen turkeys to hundreds households. That will enable thousands of men, women and children to enjoy a feast who otherwise might not be able to on Thanksgiving Day.
The grant and matching money alone might be needed to cover the total cost of the turkeys now priced at $50,000, according to organizers.
"As a community partner, we have always stepped up to provide the non-perishable food donations requests. However, additional funds are needed to purchase other items [such as] the turkeys, eggs, butter, fresh produce, pies and more," the Thanksgiving Angels committee said in prepared remarks.
In addition to cost, the need is rising to feed the less fortunate on the holiday, committee member Mary Rentz told The Eagle. Last year, the Angels fed 5,800 people in 1,450 Pittsfield-area households.
"This matching gift is extremely important [this year]. The South Church Food Pantry is doing more than 266 home deliveries each week. With rising unemployment, we are expecting much greater need this year," Rentz said in an email.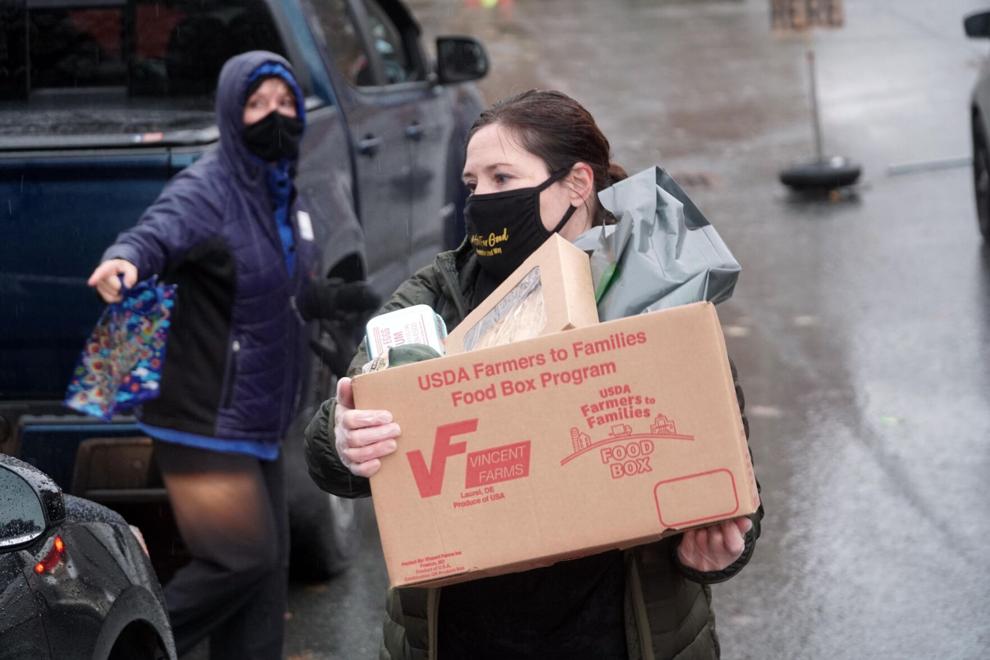 The coronavirus pandemic again has altered how the food is distributed.
Before last year, people who preregister for the program stand in line on the Monday before Thanksgiving — in all kinds of weather. They wait to enter the hall at the rear of the church and pick out the nonperishable foods, fresh vegetables, homemade pies and baked goods stacked on folding tables before receiving their frozen turkey as they leave the building.
For the second year in a row, volunteers will prepack boxes with nonperishable foods starting in early November, according to family size. The fresh food and frozen turkeys will be added the day of the distribution or for any scheduled home deliveries, the Angels said.
Those arriving for the distribution will form two lines of cars as they enter the driveways from South Street and proceed through the Masonic Temple/South Church parking lots. Volunteers will carry prepacked boxes and the turkeys to the cars that will exit west onto Church Street. Police officers will be on hand to guide the motorists.