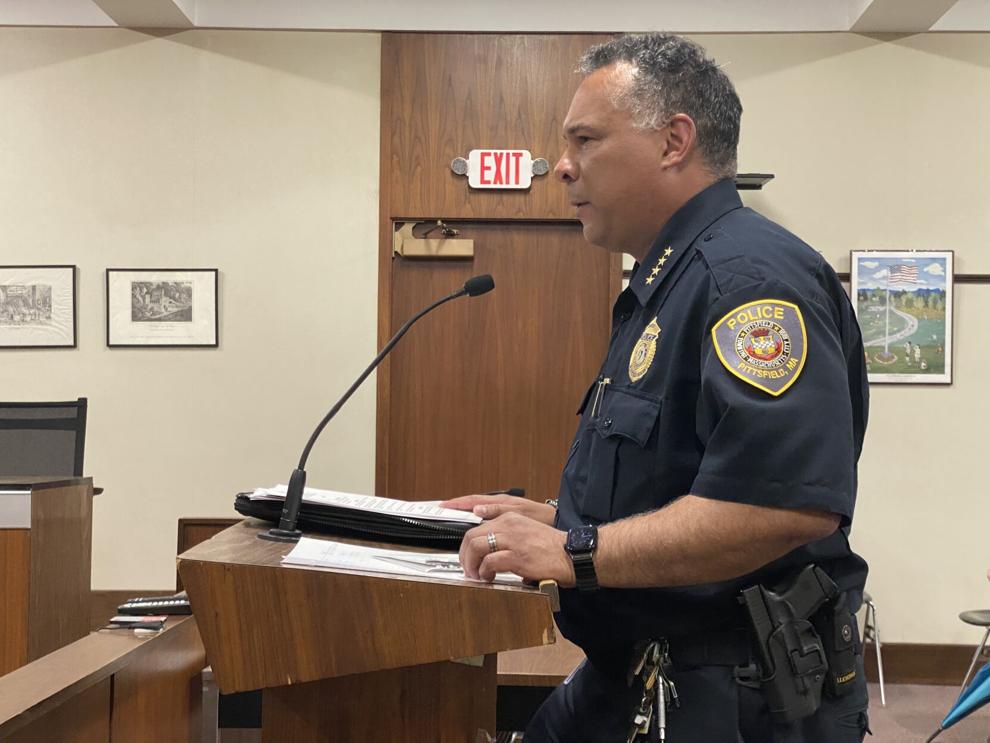 PITTSFIELD — The Pittsfield police chief on Monday said he has no problem with the concept of body-worn cameras, but concerns over how that technology intersects with state law has kept him from drafting such a policy.
"Neither I nor as far as I know any member of our police department has any opposition to implementing a body camera program in the city of Pittsfield," Pittsfield Police Chief Michael Wynn said.
Wynn said the department has met regularly with a handful of body camera vendors, but he and the department haven't resolved what he sees as major legal issues around using the technology in Massachusetts.
"We do have considerable concern about how to properly do it within the legal framework we find in the commonwealth," he said.
Now it looks as if the City Council may use its power to recommend the department sort through their qualms with state law and create and implement a body camera policy.
During a meeting of the council's subcommittee on ordinances and rules on Monday night, all four members in attendance voted to endorse the Pittsfield Police Department obtaining body and dash cameras. The full City Council will take up the measure next week.
In recent weeks, numerous organizations, city leaders and residents have called for the city and police department to take action on what has been a multiyear request for Pittsfield police to use body cameras.
The topic was reignited with the killing of Miguel Estrella on March 25 by a Pittsfield police officer. Estrella was shot and killed after officers tried unsuccessfully to subdue Estrella with multiple shots from a Taser.
A recent press release from the Pittsfield Police Department said an internal investigation on the use of force involved in Estrella's killing did not violate department protocols. The preliminary report also said that the department found that Estrella did not meet the state criteria for a civil commitment for a mental health emergency.
That conclusion contradicts reports from the Berkshire District Attorney's Office that said that 911 callers had "alerted dispatch that Estrella had a history of mental illness, was cutting himself and was currently located outside of the apartment building," and Estrella's family's repeated characterization that the man was in the throes of a mental health crisis.
Supporters of body cameras who spoke at Monday night's meeting said that having footage from such devices from the night of Estrella's death could help bring closure to what really happened that night.
"I don't know if it would have saved Miguel's life ... but we would know a lot more right now about what happened and what went wrong," said Tonya Frazier, who worked with Estrella at Central Berkshire Habitat for Humanity. And she also cited a case from nearly five years ago when another city resident, Daniel Gillis, was fatally shot by police under similar circumstances.
"Something went wrong in each of those events," Frazier said. "And just so much hearsay is not helpful to anybody — there's no closure."
Gillis was shot and killed in September 2017 by police officers who responded to a mental health call from Gillis' girlfriend, Jacquelyn Sykes. Sykes joined family and friends of Estrella in the council chambers Monday night to call for the adoption of body cameras.
Ward 6 Councilor Dina Lampiasi said hearing from the Gillis and Estrella families and those who loved the two men made voting on the issue a clear call.
"Listening to people in the community who directly know these individuals who were shot, it's hard for me to rationalize being against body cameras when those who are directly impacted are saying in their experience, they feel a body camera would have changed the outcome for them that day," Lampiasi said.
Lampiasi called body cameras an important "incremental step" to protecting residents and police officers.
Michael Hitchcock, whose nonprofit Roots & Dreams and Mustard Seeds is based in Pittsfield, said he understands the community support for body cameras, but he feels the technology won't give supporters what they're really looking for.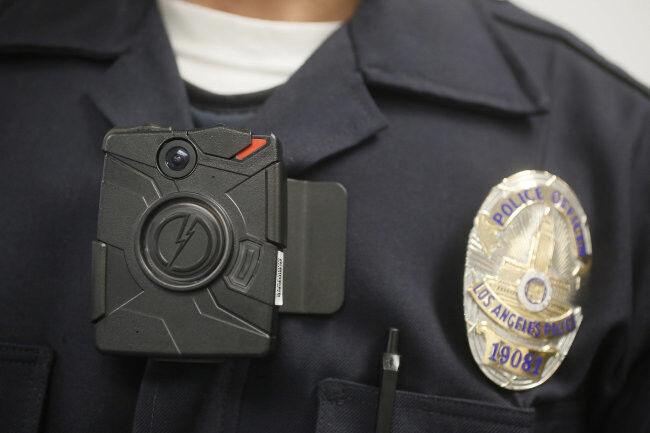 "People signed this petition during a time of high passion because they feel they want something done to protect them," Hitchcock said. "But the sad truth is body cams will not and cannot protect people."
Wynn said one of his primary concerns is whether body camera footage will fall under the state's laws against wiretapping. If that were the case, Wynn said, he's worried any officers using the cameras without consent would be committing a crime.
Massachusetts is a two-party consent state, meaning if an audio recording of someone is going to be made both people involved — the recorder and recordee — have to consent to the recording.
"We can video record or take photographs to our heart's content as long as we're there legitimately," Wynn said. "The wiretapping statute specifically looks at audio."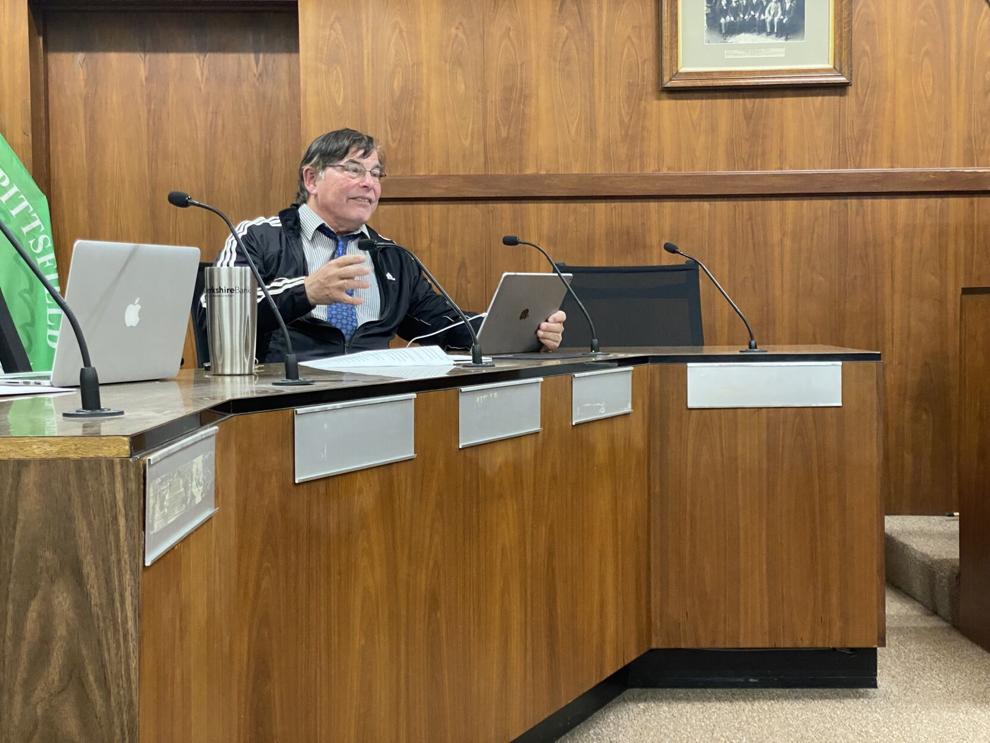 Ward 1 Councilor Ken Warren said he's not so concerned with that statute, which he says forbids "secret" recordings. As long as the recording is obvious and announced Warren said he thinks it would be in the clear.
Most states aren't two-party consent states and don't have this obstacle to overcome when crafting body camera policies. Instead these states spend their time figuring out issues around how long a department keeps footage from its cameras and what kind of privacy protection is extended to the people on tape.
Massachusetts has all these issues and more to figure out. It's why the state launched a Law Enforcement Body Camera Task Force to study how to resolve these issues and create a policy foundation that could be used by cities and police departments across the state.
"The task force can't even agree on the simple issues of consent," Wynn said.
When asked by councilors how other departments have overcome these wiretapping issues, Wynn said he didn't believe any truly had.
"We need to know what the issue is going to be on two-party consent, because that potentially exposes an officer committing a felony if they don't actively obtain consent," Wynn said. "For the last 10 years, more than 10 years, the Massachusetts Chiefs of Police Association has been asking the Legislature to fix these problems, and we received no traction."