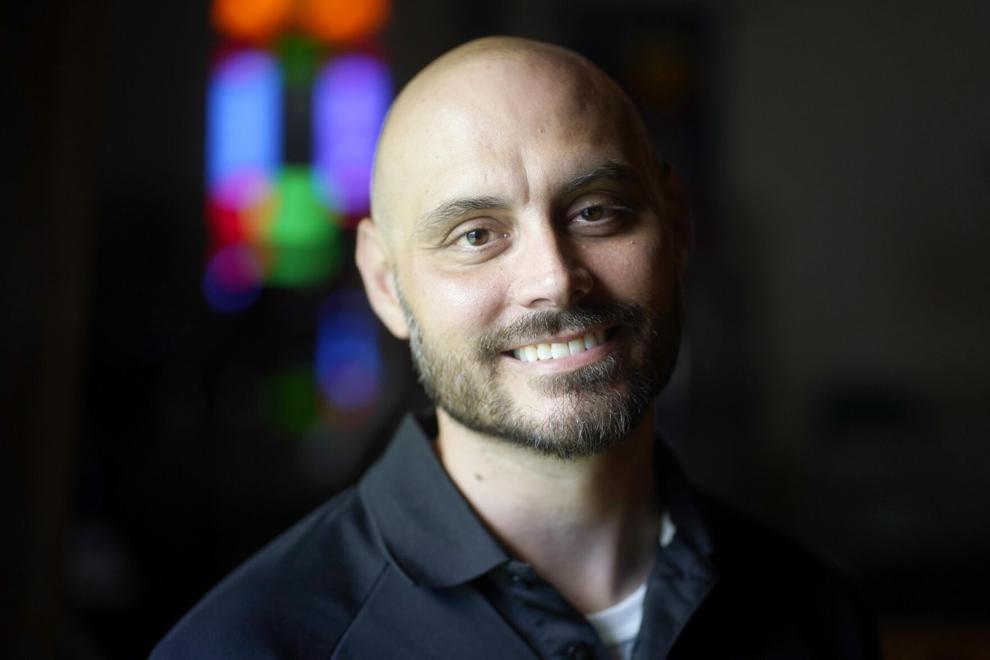 DALTON — A tropical storm last month welcomed the Ziegler family to Dalton. But, this is a clan accustomed to searching the heavens.
After a two-year gap, the Berkshire First Church of the Nazarene — it's the only Protestant evangelical church of its kind in Berkshire County — has secured a new permanent pastor, the Rev. Adam Ziegler. He will be installed Sunday.
In an interview this week, Ziegler spoke of his family's long journey to the parsonage on North Street in Dalton — it was 5,200 miles from Anchorage, Alaska, in a moving truck, pulling a car — and of his own faith journey, at age 42, to his first senior pastoral position.
Ziegler, his wife, Lori, and their 16-year-old son, Alex, arrived hours before Tropical Storm Henri hit the region last month.
"I think we were blessed to get our vehicles unloaded before the storm came," Ziegler said. "God's brought us here because this church is really looking to draw in younger families, as are many churches across the U.S."
Ziegler replaces Pastor Bryan Lamberton, who led the approximately 80-member church for two decades until his retirement two years ago, and Tom Quattrochiocchi, who served as interim pastor for the past year, after he and his wife moved to the Bennington, Vt., area.
Ziegler and his wife interviewed with the Dalton church's board via Zoom this summer, then flew in to meet parishioners, who had to approve the board's choice. They did so by unanimous vote.
"Even from the first Zoom interview, it just felt like the right move," said Susan Jacobs, of Windsor, who sits on the church's seven-member board.
"We are very excited. Pastor Adam has so much energy and so many ideas for what we can do in the Dalton and the greater central Berkshires area," she said. "We prayed for a very long time. It's a blessing. We were waiting for the right person."
The Zieglers had been looking to return to the East Coast; he grew up in the Philadelphia area and his wife has family around Saratoga Springs, N.Y.
The new pastor will be installed in a 9:30 a.m. service Sunday, led by Pastor Ken Stanford, the Nazarene church's district superintendent. Together, the new pastor and the congregation will make promises to one another, forming what the church terms a covenant that is meant to guide and strengthen their work together.
"The relationships are so very important," Stanford said by phone Friday from his home in Quincy. "Both groups enter into this covenant, this commitment to each other."
Stanford will hand Ziegler a shepherd's crook made of hickory, a symbol of his role among the parishioners who will pay his full-time salary through a 10 percent tithing practice.
"He comes with excitement and enthusiasm and an opportunity to do things," he said of Ziegler. "It's good for a church to hear a new voice. I like to think that the congregation is preparing themselves for a new leader — and a new vision."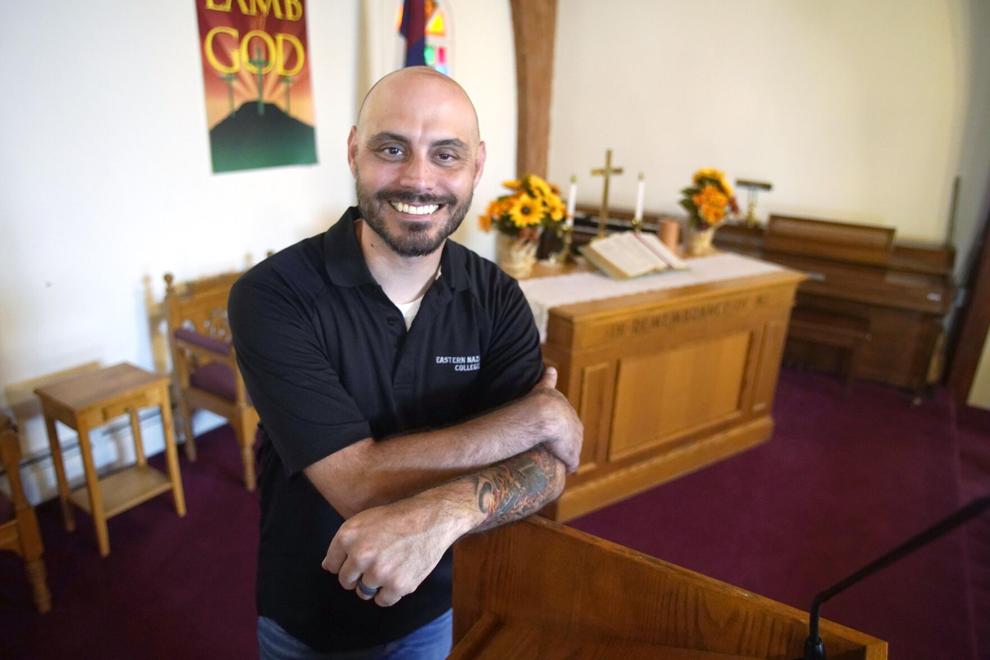 Since the coronavirus pandemic began, the church has been livestreaming its services on Facebook, as well as holding recent gatherings in person and broadcasting on a low-power FM signal to people cloistered outside in their cars. Ziegler said he plans to create a YouTube platform to expand its reach.
In Alaska, Ziegler was the youth and worship pastor of the Jewel Lake Church of the Nazarene, as well as executive director of New Hope on the Last Frontier, an outreach center for people without homes, in recovery or in any kind of need.
Ziegler said he plans to make that kind of social outreach a pillar of his work in Dalton, after seven years of similar mission work in Alaska.
"Our denomination is a denomination that believes that when you give yourself over to God, you're improving the world around you," Ziegler said.
"The church is focused on holy living and on what that looks like for our communities," he said. "How do we function within the greater aspect of what it means to be American? We're often teaching people to live more moral lives … reaching out to our neighbors and serving others."
Outside of worship, that "caring ministry" includes things like providing meals and offering rides to medical appointments. "We really focus on meeting the needs of our community."
Church's niche
The Nazarene church is relatively new in American religious life. It emerged in the 19th century out of the doctrine of John Wesley, founder of the Methodist Church, and embraces what became known as the "holiness movement," said Ziegler, who earned a divinity degree from the former Biblical Theological Seminary in Philadelphia, now known as the Missio Seminary.
The Nazarene movement accelerated in the early 1900s.
"Salvation isn't just about becoming a believer," Ziegler said of the church's teachings. "It's not just about getting a golden ticket to heaven, but about who we are. The movement began teaching what that looks like in our life. How do we become more like Christ?"
The denomination's website says this: "Nazarenes believe that God calls Christians to a life of holy living that is marked by an act of God, cleansing the heart from original sin and filling the individual with love for God and humankind."
As Ziegler tends to church affairs, his wife teaches school in Pittsfield. Their son, Alex, who helps with the church's audiovisual needs, has enrolled at Wahconah Regional High School.
Role of service
Ziegler says he hopes to build the size of the congregation through service. The nearest Nazarene church within Massachusetts is in Ludlow. Two families that attend the Dalton church come from as far away as southern Vermont and over the New York line, though most hail from the immediate area.
Though church membership has fallen in the U.S., Ziegler said some people are finding their way to faith after sensing that something is missing in their lives.
"Historically, and around the world, we are not just mental and physical beings," he said. "There is this aspect of spirituality to everybody."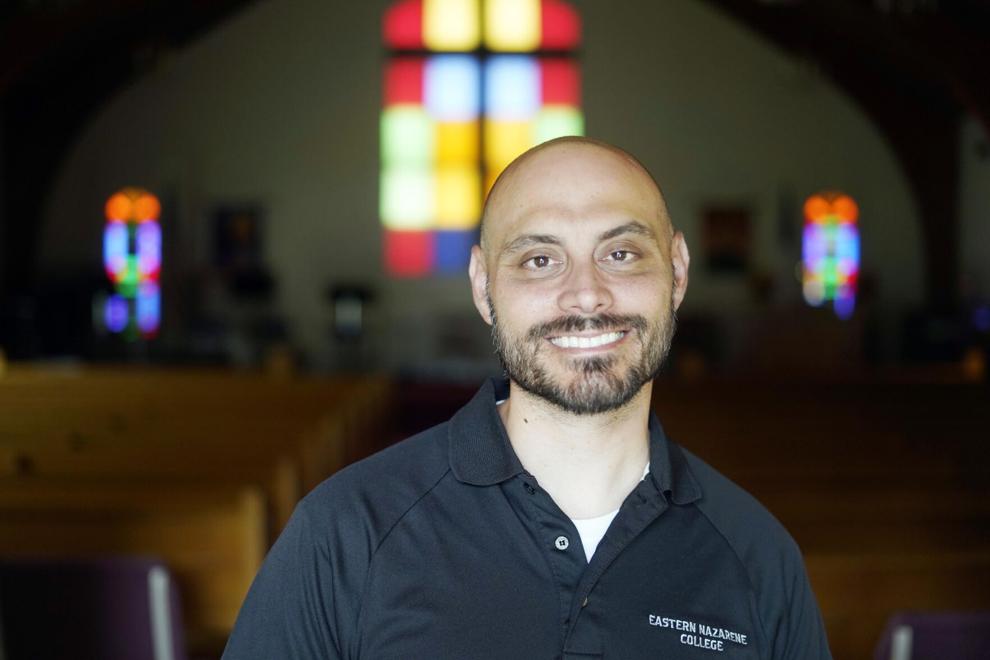 We're at a moment, Ziegler believes, when people are finding new connections within their families and social groups.
"Trying to regain that small-town America feel. We're positioning ourselves to reach into that community," he said.
The church's New England membership, minus Maine and part of Connecticut, is 9,000 to 10,000 people, Stanford said.
Early in the 19th century, he notes, religious movements took New England by storm. He hopes for another such revival, including at his new 165 North St. spiritual home.
"Folks will begin to see that there is a piece of them that is longing for the spiritual or the supernatural, something bigger than themselves," Ziegler said. "What are families in the central Berkshires searching for? What can we pour into their lives?
"Hopefully, we will see one of those awakenings in our lifetimes," he said.