WINDSOR — This rural and, by reputation, aging town is changing fast, with a hot real estate market and a demographic getting younger.
The 2020 arrival of high-speed internet and the COVID-19-related housing demand the same year created a shift in the town's environment, with some of the energy and priorities coming from the newest residents: young adults who have embraced Windsor's longstanding volunteerism.
Select Board Chair Doug McNally, 76, said the change took place partly by design.
"There was a conscious decision on the part of the community," McNally said. "We decided we wanted to be a more family-friendly town."
For many years the town had an aging population whose residents became more fragile and less able to care for their own and their neighbors' needs. It had gotten to the point, McNally said, that it was nearly impossible to sell a house. Partly in response to such unsustainable trends, the town in recent years spent the money to appeal to younger people, first through its decision to take part in the Massachusetts Broadband Institute and later in investments in programming and amenities.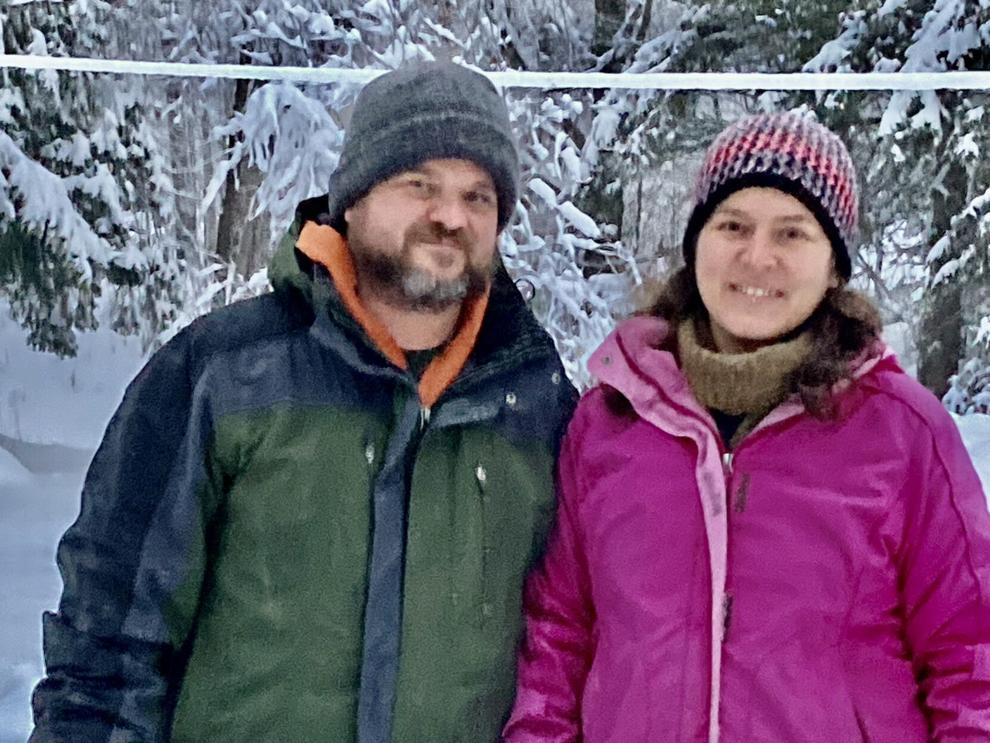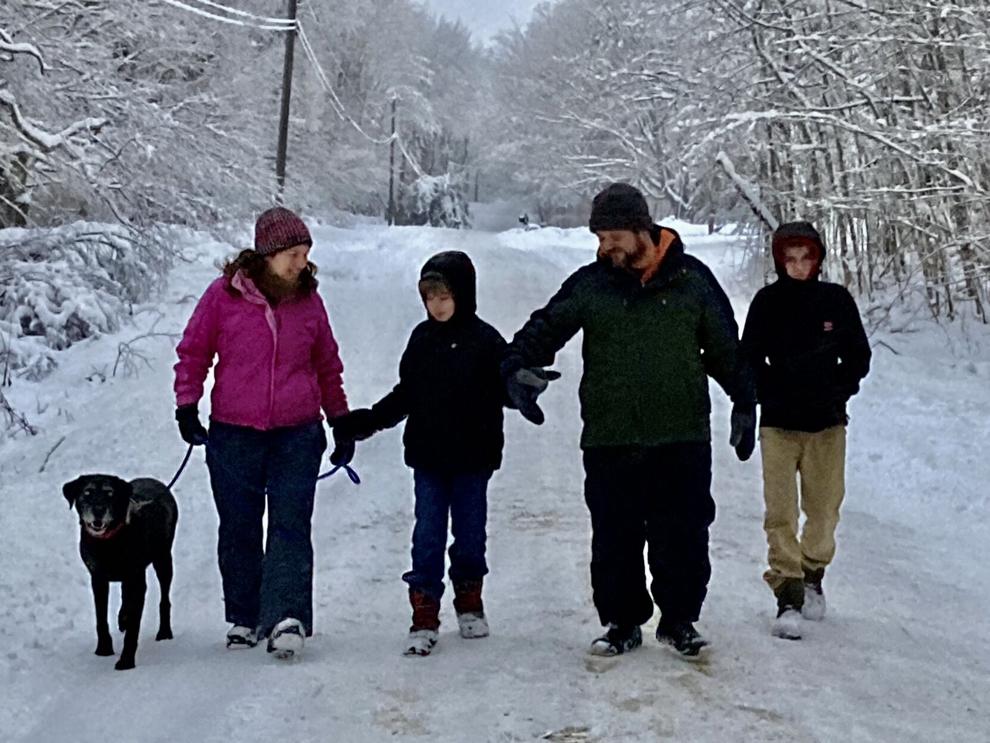 In 2016, when John Connors, now 43, a chef then living in East Granby, Conn., was invited by the owner of Dewey's Public House to run the kitchen at the Dalton Restaurant, he and his wife, Barbara Connors, took a look at Windsor.
"There was no Wi-Fi," recalled Barbara Connors, now 44. "It was one of the big questions because I work from home."
Deterred by the lack of high-speed internet, they moved on, looking at about 30 houses from Cummington to Hinsdale.
"And we just kind of kept coming back to our house in Windsor," Barbara Connors said, who set up a hot spot to work from home until fiberoptic made it to town. "Luckily, [the house] was available by the time we made our decision."
That would not be the case today.
Houses, which used to stay on the market for a year, are selling on average in 14 days, said Kolleen Schmitt, 58, a Windsor resident and realtor. She has noticed a change, partly based on the strong reputation of Central Berkshire Regional School District.
"While people may have thought 30 years ago, 'Oh my God, Windsor's out in the middle of nowhere,' it's not that perception to people anymore," Schmitt said. "The internet's a big deal. And COVID, right? … I think we had so many people moving in from outside of our area just to get away from the craziness that was going on in the cities."
McNally said he knows of two second-home owners, a man from New York City and a family from Brooklyn, who moved to Windsor during the pandemic.
Further evidence of that change: The number of Windsor preschool children has risen from nine in 2016 to 38 in 2022. From 2016 through 2020, the number of births in town increased from none to seven per year, according to the Massachusetts Department of Health. Births per year from 2010 to 2015 ranged from none to five.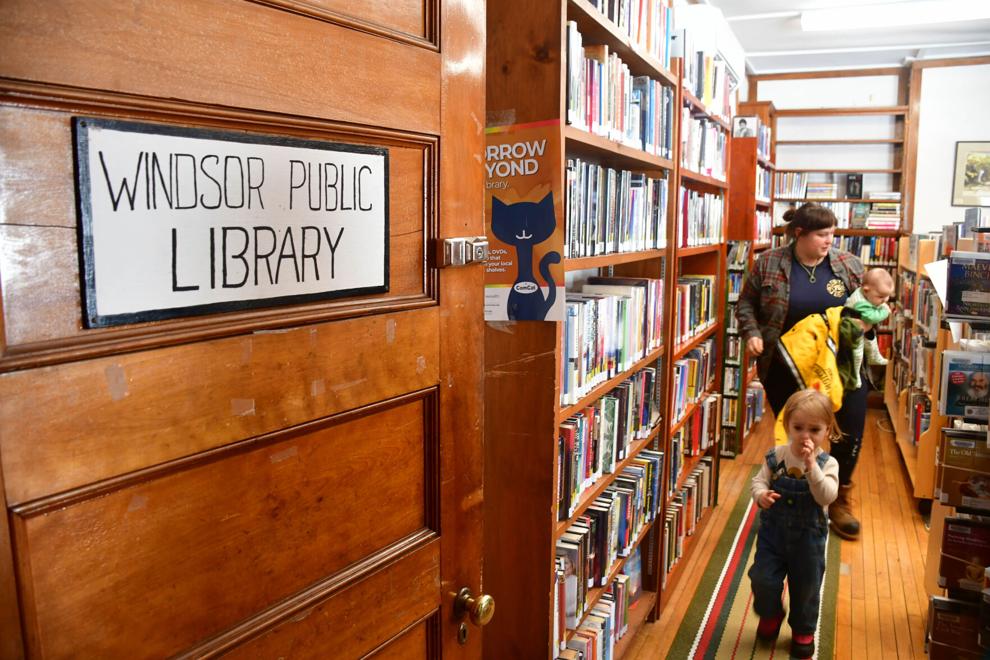 The town doesn't offer many services. It doesn't have its own elementary school or garbage pickup. Most elementary pupils go to Craneville Elementary School in Dalton or are homeschooled. A part-time police force patrols the town. And a volunteer fire department protects it. There is no town water or wastewater-treatment service. The absence of such services keeps taxes among the lowest in Massachusetts.
Most of the town's services have, and still continue to, run on volunteer labor. New residents are asked to pitch in as soon as they move in.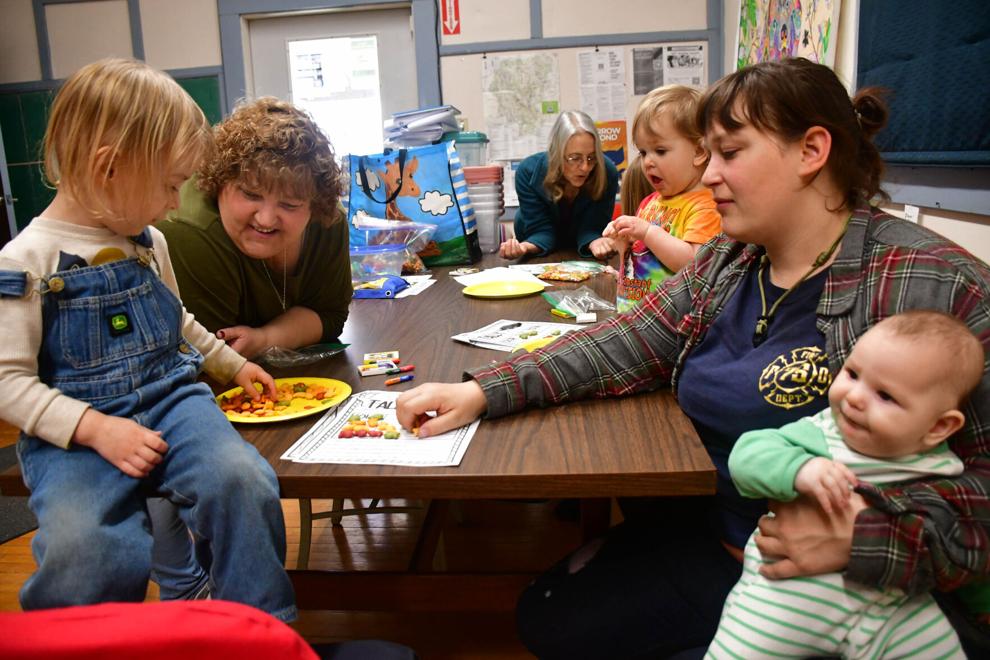 The town's total population has remained in decline, with the town census showing 838 residents in 2022, a decline from the previous year's total of 853.
Windsor sent 59 students to CBRSD in 2018. Although the number dipped to 43 in 2020, as of Oct. 1, 2022, it was back up to 58.
Meanwhile, the total number of school-age children in Windsor has actually declined steadily from 128 in the 2012-2013 school year to 70 in 2021-2022, according to a Massachusetts Department of Education report.
CBRSD calculates town tax burdens on a five-year rolling average, which will eventually translate into a more significant burden.
The town's levy limit under Proposition 2 1/2 is nearly $2.3 million, but its levy in the current fiscal year is just under $1.8 million, giving the town excess levy capacity of more than $487,000, according to the Massachusetts Division of Local Services. With room under Proposition 2 1/2, the town can raise taxes without an override, if necessary.
"We have that leeway" said Scott Rogers, finance committee chair. "I feel fairly confident that we're [in] pretty good shape for the next couple of years, at least. … You know, unless things go really wild."
Liz Lounsbury, 34, is Windsor's representative on the Central Berkshire Regional School District Committee. Her son, Peter, now 5, is just starting school at Craneville Elementary. Liz and her husband, Corbin, 32, moved to Windsor in February of 2019.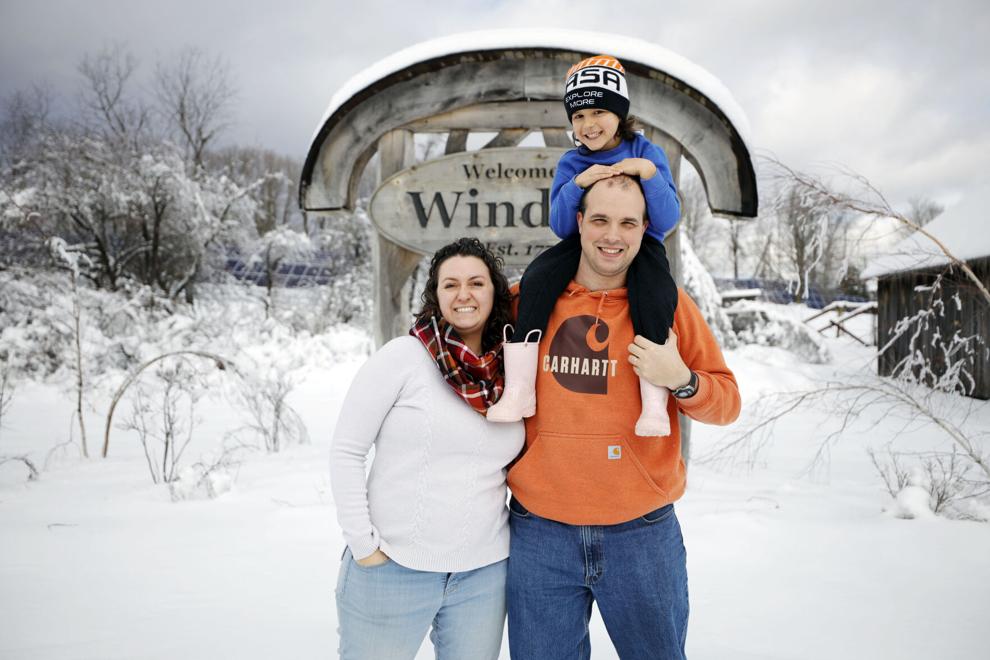 Her neighbors are an older couple.
"We spend time with them during the summers and on the porch together and chat," she said.
Liz Lounsbury ran for the school committee post in 2020 after Madeline Scully, who was then town clerk and is now town administrator, posted an inquiry on the town's Facebook page.
"And I really enjoy being able to see how this all works, and be able to bring that information back to our community," she said.
McNally, the Select Board chairman, said the newcomers are receiving warm welcomes.
"Talking to my peers in town," he said, "there's excitement among the senior citizens about having some younger people [who] are getting some energy, but also possibly being people that can help older people stay living in Windsor."
At the same time there has been some interest expressed in senior housing, although a survey of older residents said they, themselves, wouldn't use it, McNally said.
Meals delivered during the pandemic
The pandemic shutdown produced a warm note of that young-old harmony, when Scully approached John Connors to spearhead a project paid for by the town.
With a lighter workload at Dewey's Public House, Connors ordered groceries from Wohrle's Foods delivered once a week to Windsor's Town Hall. From March of 2020 through that summer, he used the town's kitchen to cook meals twice a week for 65 to 70 residents — no questions asked. About a half dozen volunteers packed and delivered the food to their neighbors.
Many of the recipients were seniors, who, along with being vulnerable to COVID, may have feared going out in public to shop before the development of vaccines.
"It was one set menu," Connors said. Meals such as meatloaf, potatoes, gravy and carrots in takeout containers were transported cold for reheating. Depending on his work schedule, he cooked at night or in the morning.
McNally said that response, along with the town's decision to bring vaccination clinics to town once available, may have helped attract new residents.
A sense of nostalgia attracted Liz Lounsbury to Windsor. The town's rural feeling reminded her of the setting of her grandparents' home in western New York.
But the family's first Berkshires' stop, in 2018, had been a rental in Adams, after Corbin Lounsbury was transferred from Pittsburgh, Pa., to the Pittsfield office of General Dynamics. Then Liz and Corbin fell in love with a Windsor house, which they bought in February of 2019.
The town's attractions were plenty, starting with something unexpected: a connection.
"The idea of having [fiber-optic broadband] out in the country was something that we didn't think about, especially considering [when] we were in Pittsburgh, we couldn't get fiber," she said. That service in Windsor, she continued, was "one of the biggest draws."
Then: "[W]ithin the first one or two days, we received the care package from town with stuff donated from local businesses," she said. "It was so nice to see."
One thing wasn't as nice: Liz described the park's playground as dilapidated and rusting. When she saw it, she thought, "OK, well, we'll make it work."
Reviving a playground
In 2019, the Parks and Recreation Committee floated a post on Windsor's Facebook page asking whether there was interest in a new playground.
Barbara Connors, who now chairs that committee, said there was an "immediate response."
"There were more kids than adults at that first meeting at the park," Connors said. "And it was absolutely an eye-opening moment for myself and many others."
She organized a 5K run and other fundraisers netting $8,600 in about two months. The town contributed $70,200 of American Rescue Plan Act funds to the nearly $78,746 cost of the cedar playground, which was installed in the summer of 2022.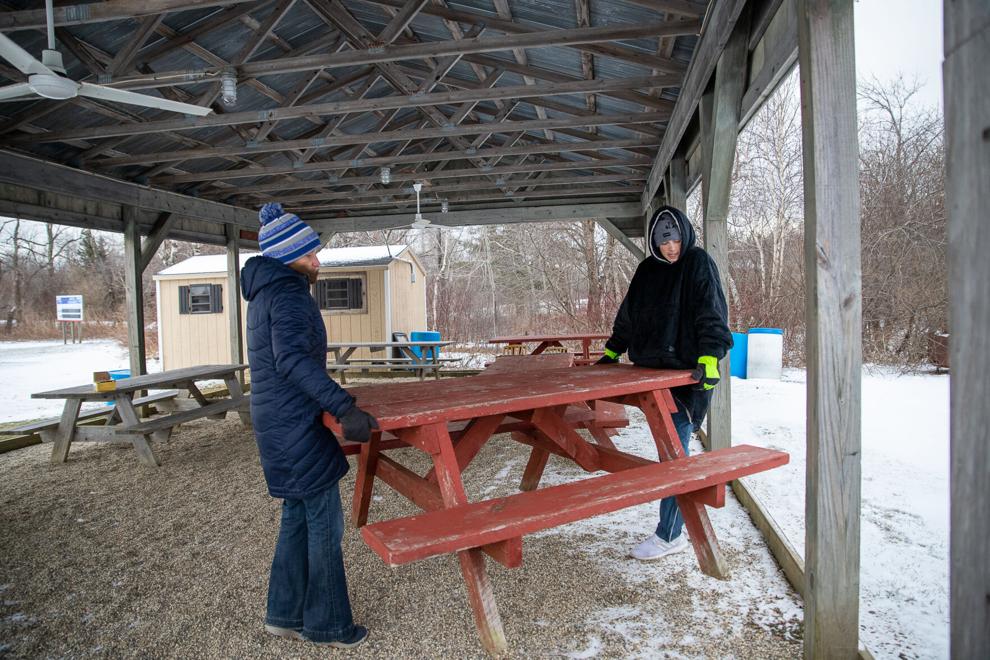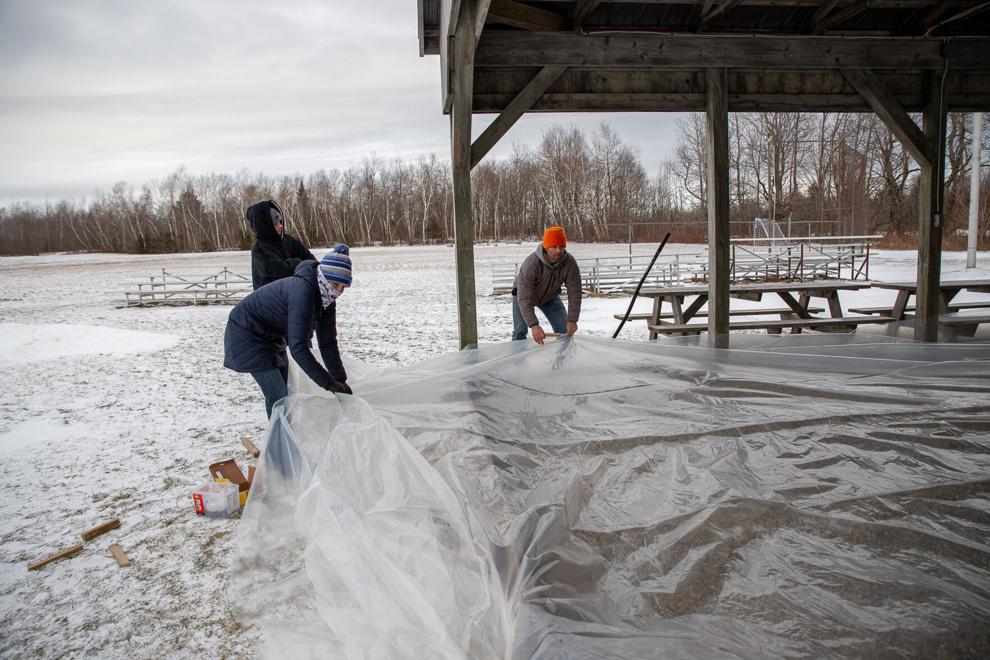 This mid-January, Parks and Recreation Committee members and members of Windsor's volunteer Fire Department created a small skating rink that was ready in early February, just in time for a pipe-breaking cold.
Looking to the years ahead, Holly Higinbotham, 63, who chairs Windsor's master plan steering committee, said one of the challenges is to balance different priorities among the older and the younger, while keeping the town rural in character and the taxes low.
For instance, the 2022 survey for the master plan asked residents what they would like for Windsor in the next 20 years. Respondents could choose more than one answer.
Among the highest priorities were keeping taxes low, right behind preserving natural beauty and keeping the town rural. Further down in the survey responses, more services for senior citizens outranked more for young families.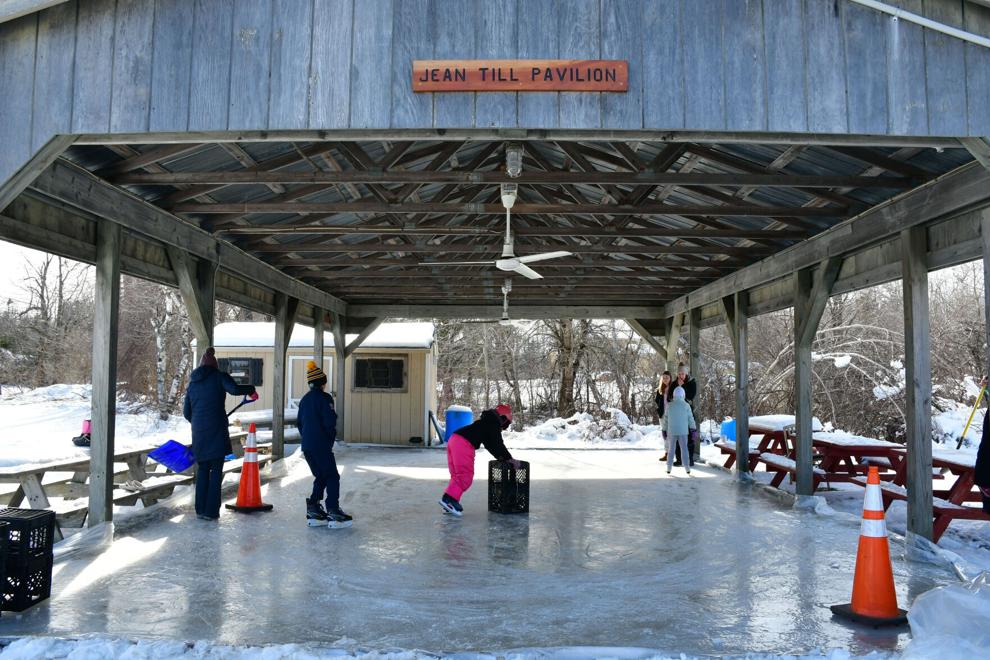 "I'm certainly in the camp of people who appreciate the rural, remote undeveloped nature of the town," Higinbotham said. "So I am very appreciative of that. We have a pretty good tradition of people in town stepping forward to participate in the affairs of the town … What makes me love this place is the sense of community."
Schmitt, the local realtor who moved to Windsor in 2006 with three young children, said she would love to see some senior housing in town to allow older residents to age here.
"You would not break my heart to see a few more houses be built," Schmitt said. "But I also don't want it to turn into, you know, a major suburb."
Given that fewer than 30 percent of the town's total buildable lots are vacant, according to the master plan, and that 31 percent of the town's land is in state or charitable ownership or owned by utilities, much of Windsor is unavailable for development. In addition, 17 percent of Windsor is forestland.
Volunteering unites town
Scully, 64, grew up in Windsor and moved back to town in 2012.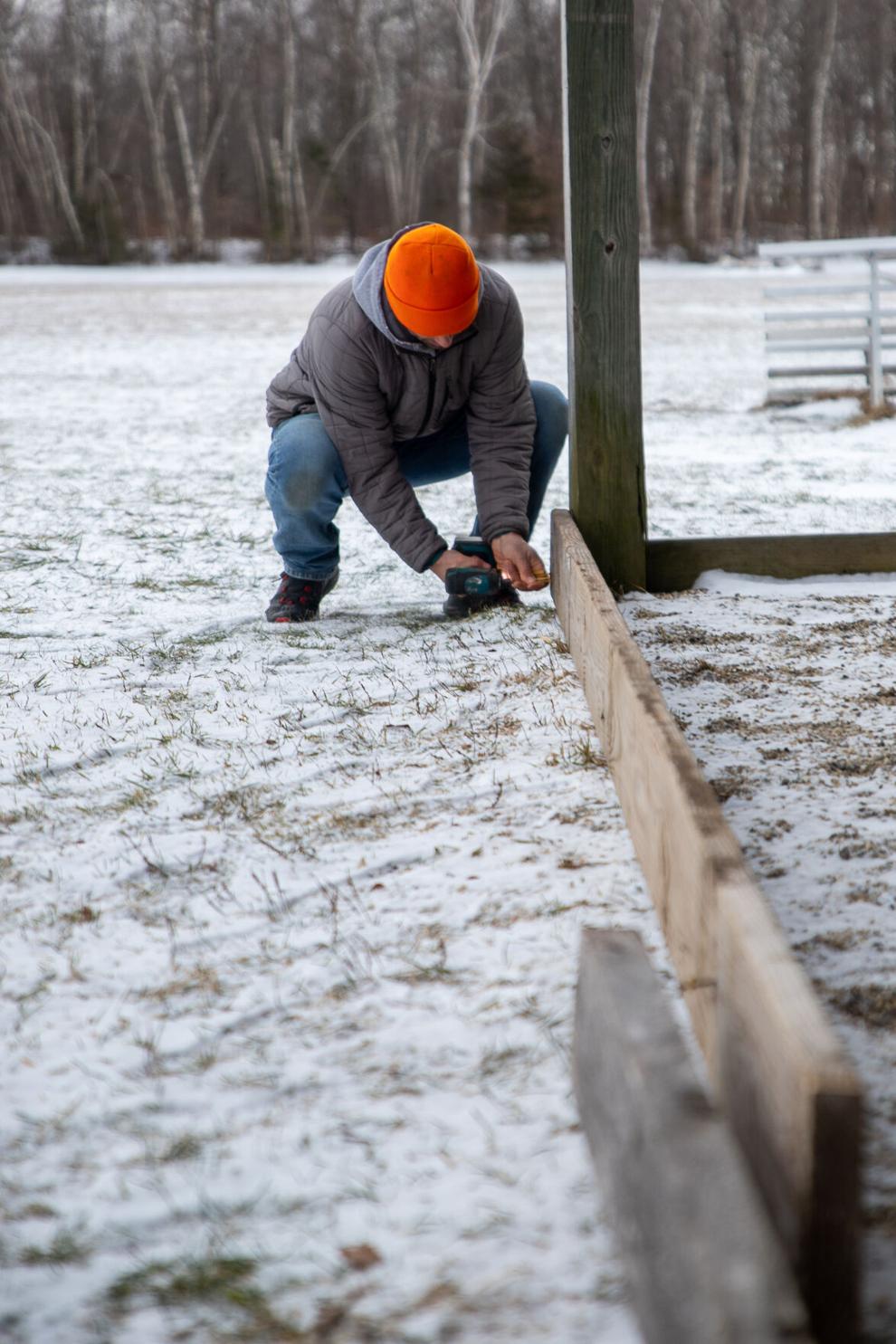 "There's always been a big community spirit," Scully said. "And a lot of volunteerism. People got involved. And now I'm seeing where that energy is going has shifted: the playground group, super energetic, built a gorgeous playground in town."
At the same time, Scully said, that energy is still flowing to older residents.
"There are a lot of people willing now to volunteer help the seniors," Scully said. "We have a volunteer corps that will go out if they need something done."
Liz Lounsbury said the new playground means more than just another amenity.
"It's so wonderful to see other people who are having the same experience that we had. You know, getting comfortable, branching out and finding that this isn't just an older community, it's also a young community. And ... we're all working to create this new space for new families to come in."