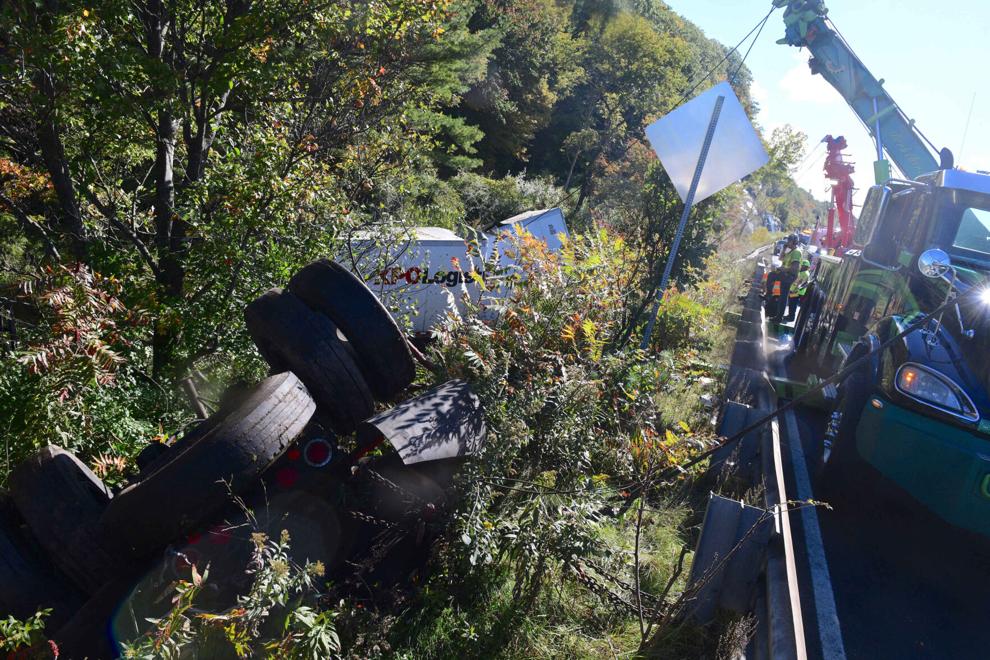 BECKET — A tandem tractor-trailer dumped gallons of diesel fuel into a creek Thursday morning, after the truck careened off the Massachusetts Turnpike and plunged 30 feet into a ravine, state police said.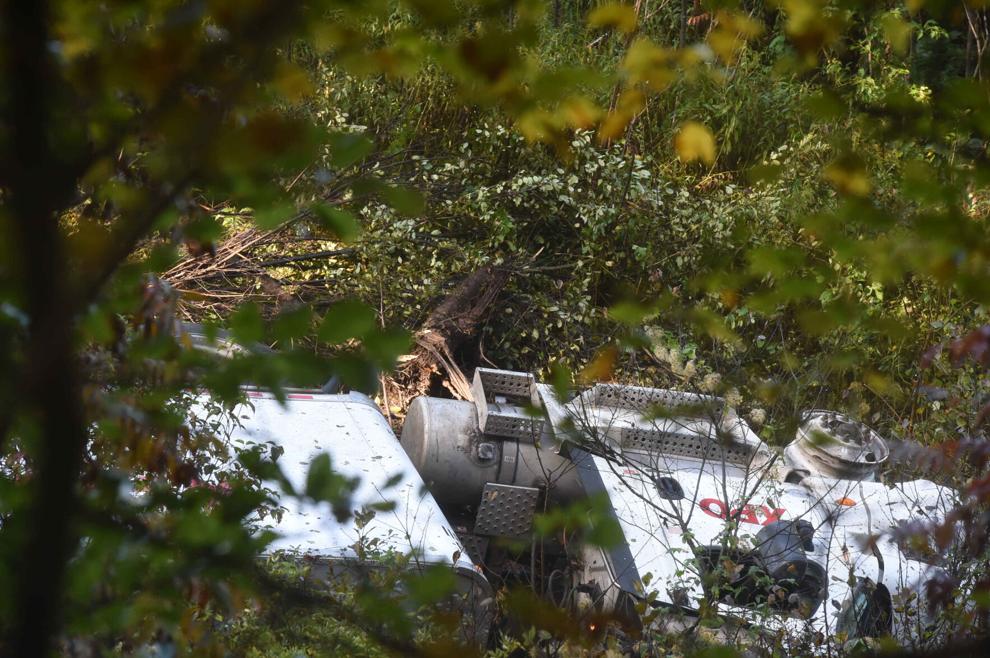 The driver of the tractor-trailer, owned by XPO Logistics of Greenwich, Conn., was not seriously injured, police said. His identity was not released.
The truck was heading west on Interstate 90, about 6:15 a.m., when the driver lost control, smashed through a steel guardrail and flipped sideways into the ravine adjacent to Route 20, according to state police spokesman Trooper Antonio Harris. Part of the truck ended up in a creek, causing the saddle fuel tank to rupture, Harris said.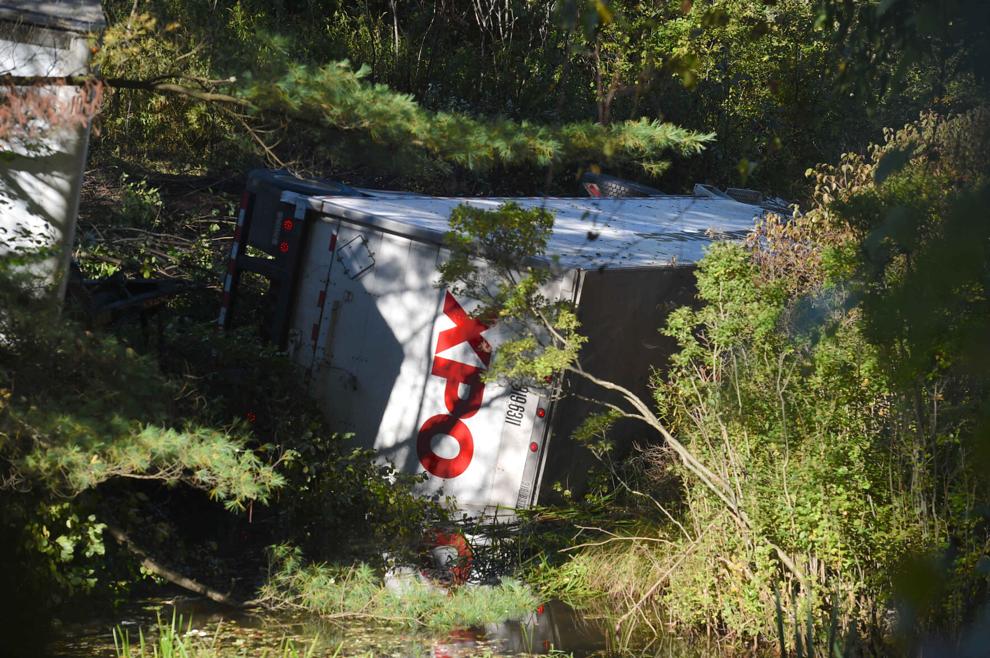 Emergency crews jammed the right lane of the two-lane highway, and traffic was backed up for miles as motorists watched three large tow trucks from RW's of Lee dragging one of the two trailers out of the ditch.
A worker with RW's said the first trailer, leaning against a large pine tree, did not have to be offloaded, as the vehicle was carrying mostly paper goods and bubble wrap for ULINE Supply Co. It was not clear whether the responders would need to offload the second trailer sitting on its side.
A worker with Environmental Services of South Windsor, Conn., said the second trailer was carrying perfume, cosmetics and two 55-gallon drums of fuel and several 5-gallon drums of oil, but it was not clear if those had ruptured.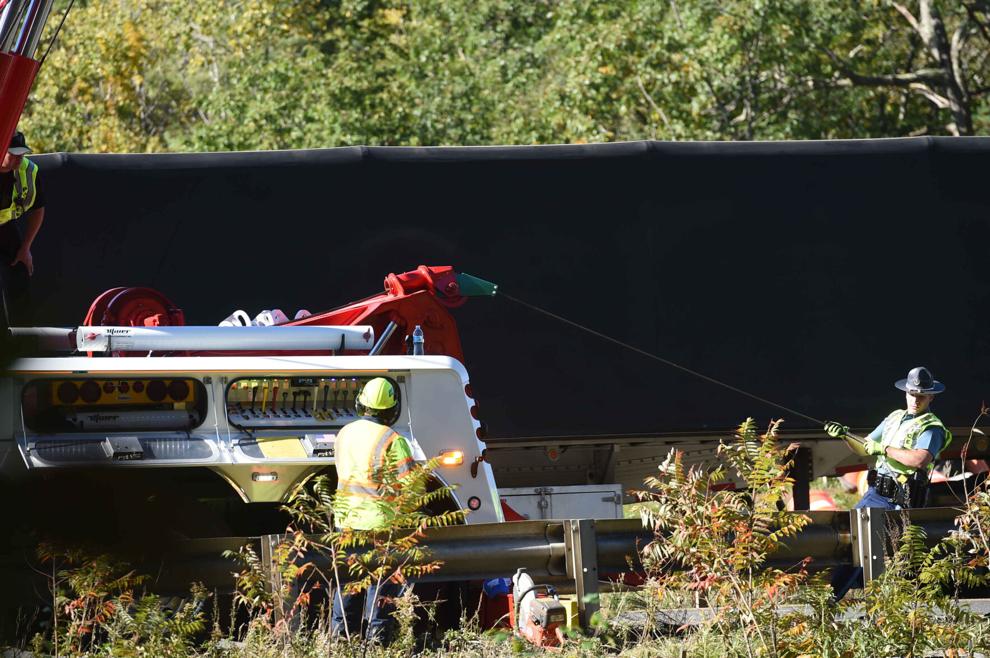 Crews called in by the Department of Environmental Protection were working to isolate and absorb the fuel that already was apparent in the creek.
DEP spokeswoman Kathleen Founeir said there was about 40 gallons of diesel fuel released into the creek. She said officials were on the scene about an hour after the crash to mitigate the spill.
"Booms were deployed to minimize the damage to the wetlands and we always work to contain the spill," Fourneir said. "There was no release from the cargo and one trailer and the truck are still in the process of being removed, but it will be a long, slow process. But those wetlands will be restored."
Harris said the cause of the crash was under investigation. It was unclear whether the driver would face charges.