LENOX — Through 23 years of good times, pandemic times, triumphs and setbacks, Boston Symphony Orchestra President and CEO Mark Volpe has steered a steady course at the helm of the nation's most richly endowed performing arts organization, also the financially strongest U.S. orchestra emerging from COVID-19, according to Volpe.
Volpe was responsible for reimagining the 524-acre Tanglewood campus with the addition of the $35 million Linde Center for Music and Learning, opened in June 2019, and expanding the bounds of the BSO's traditional summer season. His retirement was postponed from the end of February, because of the coronavirus pandemic, and it takes effect Sunday.
The next day, Gail Samuel, now the former chief executive of the Los Angeles Philharmonic and president of the Hollywood Bowl, takes over as Volpe's successor.
After putting the finishing touches on the Boston Pops' July 4 Spectacular, relocated from Boston to Tanglewood, and the BSO's 2021-22 season in Boston, announced Friday, Volpe reminisced about triumphs and setbacks since arriving Sept. 1, 1997, as managing director. He leaves as the orchestra's longest-serving top executive since Charles Ellis (1885-1918).
In 1997, he explained, the orchestra was suffering from dysfunction, including a widely publicized power struggle between longtime Music Director Seiji Ozawa, who was beginning to plan his exit after a quarter-century, and leaders of the Tanglewood Music Center, the BSO's prestigious summer academy for young musicians, composers, vocalists and soloists.
At his now-cleaned-out office in Tanglewood's 1861 Tappan House, Volpe also offered a preview of his potential future plans. Excerpts follow, edited for length and continuity:
Q: How do you account for your deep connection and commitment to Tanglewood, to those of us here the most visible and prominent part of your legacy?
A: I was on the campus numerous times before I took the CEO position, and I had no idea how complex and important it is. You had to experience it. That first summer was revelatory. What makes this place absolutely unique is not just the nature and the music, it's the teaching aspect at the Tanglewood Music Center.
We concluded we could make a difference not just for the Boston Symphony, but for music by investing in Tanglewood, not just financially, because when I came here it was nine weeks, but pre-pandemic we were up to 12 weeks, including Popular Artists. Now, there's a generation retiring; they're going to live longer, they're curious and want to learn, and that was part of the impetus for the Tanglewood Learning Institute at the Linde Center, which we coupled with the students' need for more facilities.
Part of the understanding is that "we come here, we're the big gorilla and then we leave," and ultimately what we're going to build is our offseason presence in the Berkshires.
Q: You also accomplished the expansion of the Popular Artists series in the shoulder seasons, much to the delight of the hospitality economy.
A: Sure, 2022 is going to be great, two years of the pent-up stuff we have booked [Ringo Starr, John Legend, James Taylor, among others]. We want Tanglewood to be part of the Berkshires experience for people with different tastes and interests, and we have a financial interest in generating revenue that we reinvest in our mission and our education, no tuition, no room and board for the students.
I don't want to sound like some purist or get into value judgments, but we are a mission-driven institution, but it's great for the towns, it's good for the Boston Symphony, and for our connection and consideration of trying to be a good neighbor and a participant in the community, so, that's all good as long as we stay true to the mission.
We're the BSO Inc.; the festival starts with an orchestra, and the Tanglewood Music Center has wonderful conducting and composition programs, but the leading part is the TMC orchestra.
Q: How do you plan to resume that Tanglewood expansion, since this summer has to be transitional?
A: The scaling of this summer at Tanglewood is roughly half of what we would typically do as we work through full recovery and basically relaunch TLI in its full glory in 2022.
We had visions of an offseason presence in the Berkshires and using these venues — resources for other educational, civic and community organizations — which can reopen this winter. Going forward, obviously, we can be in-person, but on the content we create, capturing it and digitally disseminating it, there's probably more advanced thinking than there was pre-pandemic.Q: What motivated you to put such an effort into creating a strong electronic and online media profile for the BSO, which preceded the pandemic?
A: It became clear 22 years ago that the internet was going to be the dominant vehicle for communication in society. We initially committed $4 million to begin our first digital platform. We're redoing it right now; we got an anonymous $5 million grant. We're very far ahead of virtually every other orchestra, reaching millions of people.
When I became the founding president of the Electronic Media Association [stepping down last month], we began a pretty intense process focused on getting the rights to disseminate content. We concluded, and I say this with a certain amount of trepidation, that screens would be the pervasive part of our life. Everyone has a screen, we're in a visual age, how do we, frankly, exploit our content?
I decided, in obvious consultation with the orchestra, the artistic leadership and the board, that we had to be a player in the digital space. What I've had to do is make the case that we need media to drive people to concerts. I'm very proud of the [digital] content, but it doesn't replicate the live, in-person experience.
Q: Post-pandemic, do you see livestreaming of concerts continuing on a regular basis?
A: Yes, absolutely, I see a hybrid. We're planning two streamed Saturday concerts per month in the winter season from Symphony Hall. … Nothing's been better for sports than television, so, if we do television right, we create more interest.
I've always believed we don't talk enough about what we do. With a magazine format like we did [at bso.org], you create a different product, you reshape it. You've got to experiment, try things and take risks. But, people still want to be part of a community.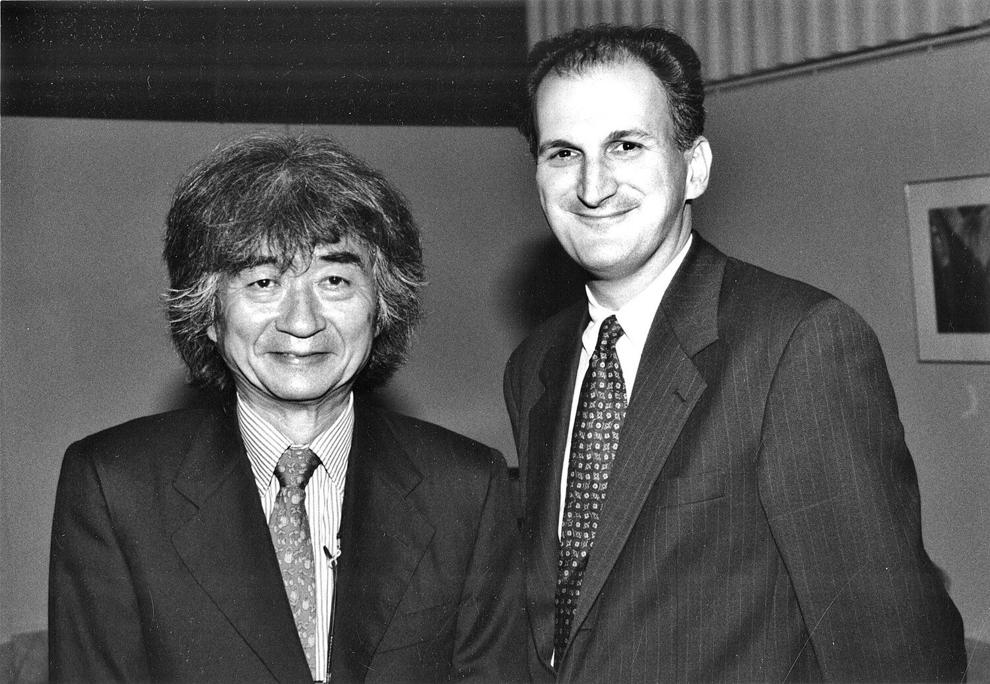 Q: What was your greatest challenge when you arrived here nearly 24 years ago, after leading the Baltimore, Minnesota and Detroit Symphony orchestras, having been convinced by Isaac Stern and Yo-Yo Ma to leave Detroit for the BSO?
A: As you know, Tanglewood makes this orchestra unique. My first meeting, then as managing director, was with Seiji and [TMC Artistic Director] Leon Fleisher, basically shouting at each other. For me, the broader issue was that the players were somewhat critical of Seiji; there was a huge morale issue in the orchestra.
The first meeting with the Players Committee was about everything that was wrong. So, for me, the first challenge was just changing the relationship dynamics, having a relationship with the orchestra that they could trust so we could communicate that ultimately "the buck stops here," sitting with the players and the staff, trying to build a culture. That's the first thing I still think about, the culture, the relationships with the various groups. …
In my career with four orchestras, I've done 12 or 13 collective bargaining agreements. No strikes, no lockouts, no contract extensions. Having my father as second trumpet of the Minnesota Orchestra for 43 years, I used to sit and listen to players' committee meetings when I was 7 years old.
Q: At what point did you feel you had surmounted those early challenges?
A: The honest answer is, I never feel that. Labor and relationships in the best of environments are fragile, so, I've never taken anything for granted or been presumptuous and complacent.Q: Then came Seiji's departure to the Vienna State Opera in 2002 and the transition to a new music director. The James Levine era began promisingly, but his health declined, there were all the cancellations …
A: Before the personal behavior disclosures, the reason we had to replace Jimmy all related to inability to do the job because of health. The reason the players, the board leadership and artistic staff wanted Jimmy was because he built one of the great orchestras at the Metropolitan Opera.
This orchestra, at the end of Seiji, still had some incredible talent on the stage, as it always had, but it needed to be reshaped, re-voiced. Levine, for the first three years, he did what he was supposed to do. If we had known and had confirmed the rumors, would we have hired him? Of course not. If we had known that his health was as precarious as it was, I'm not sure we would have gone there. We thought we would get a six- or seven-year run; we had three years.
Q: I imagine one of the things you're most proud of was hiring Andris Nelsons as music director.
A: Yes, absolutely, but "most proud of" goes back to culture; every artist that passes through here says our culture is something unique in the world of orchestras, it's so focused on artistic aspiration, and the school [Tanglewood Music
Center], which, obviously, was in distress when I first came here.
Going forward, it will be really interesting, because one way I'm probably out of sync with the rest of the world, at least from a press perspective, is that I think what you play and how you play are equally important.
With Andris, every musician who ever played in one of his orchestras just loved him, and that's not always the case. The BSO players were incredibly captured by him, and they had to get a little bit over his age at the time (33). There were other candidates, but he was always the guy, he was No. 1.
Q: You're known for setting up a strong financial cushion for the BSO since you arrived, when the endowment was $149 million in 1997, and now it's $540 million. How has the pandemic affected that?
A: With the relationships and the trust, look what we did. The players are making roughly 63 cents on the dollar right now, based on the original contract, and they voted for it unanimously to help us. Next year, they're going to be at least 82 percent, we're committed to that, and they could easily be at 90 percent.
The circumstances are better than we anticipated. We raised $61 million in the past year from individuals and foundations. We've significantly expanded our reach. We've been ambitious, we did the Linde Center here through a $72 million campaign [during the previous years]; we've added so much to the scale of the operation.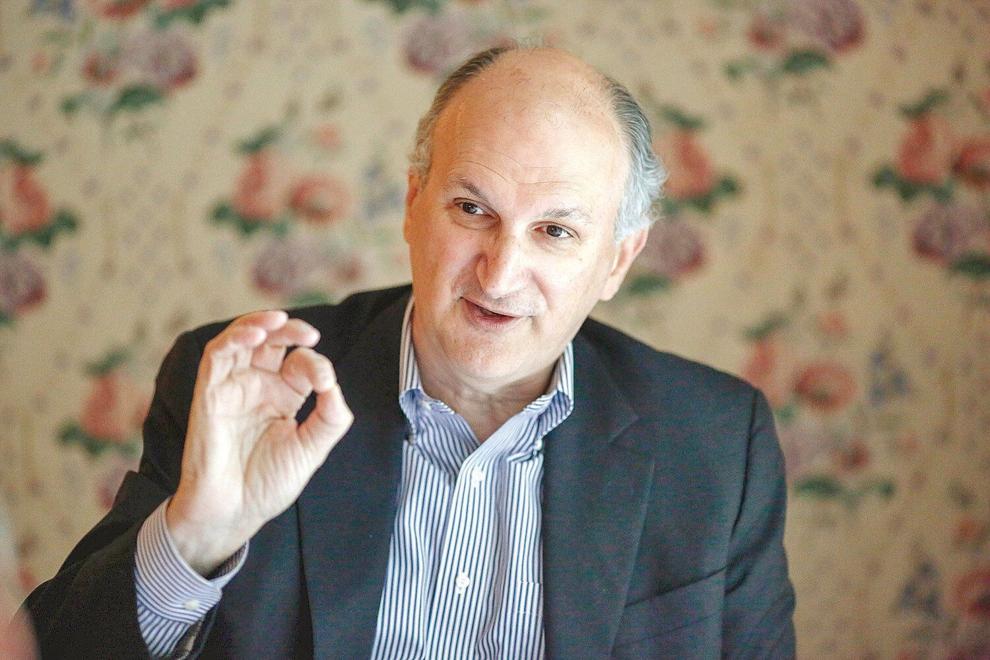 We've always thought long term, to build for the future. I can say, hopefully not with hubris but with pride, that the Boston Symphony is the best-positioned in the U.S. financially, and maybe artistically, coming out of this pandemic.
We raised $21 million in the Future Forward campaign to cover some of the operating expenses after you lose $50 million to $60 million in ticket sales, so, there's money there so you don't have to tap into the endowment.
The pandemic cost the orchestra $60 million to $70 million in gross revenue, and we've offset that by significant expense reductions. Our operating deficits are smaller than they would have been.
And there's one big play — we're eligible for $10 million [from the U.S. Small Business Administration] as a shuttered venue operator, and we have an incredibly strong case. We won't know until mid-July. But, there was human sacrifice; we had to furlough and lay off people.Q: And what was the final challenge of your tenure?
A: Beyond navigating through the pandemic, I've focused on getting the orchestra contract settled for three years, got Andris Nelsons extended through 2025, and Keith Lockhart through 2024, so, what I was trying to do, obviously out of deference to my successor, was getting many things set because this is a hugely complex institution with multi-brand strategy and multi-constituents.
So, in consultation with board of trustees leadership, and conversations with the staff and orchestra and artistic leadership, we tried to get as much set [as possible] in a very uncertain environment.Q: What are your thoughts on diversifying the repertoire for greater representation of female composers and composers of color?
A: We've commissioned well over 30 women for major pieces during my tenure, so, I think we've had a pretty good record in terms of gender, though there's still work to be done.
We've promoted certain women composers and will continue to do so. I think where we really need to focus is on composers of color — and that, we started, but we still need to do much better, in a way that's natural and has some real significance, rather than in a check-the-box context.
Q: What can you disclose about your post-BSO plans?
A: I have a few projects I'm considering in Asia and Europe, and I'm in close dialogue with at least four or five universities, one or two in Boston, talking about orchestras in the context of urban development.
I've had conversations with at least two literary agents; another agency has asked if I have an interest in speaking. And travel; it would be nice to go to Europe, Asia or Africa and not be responsible for 150 people.