PITTSFIELD — Residents throughout the city may notice discolored water running through their faucets Monday. City leaders say the water won't harm you, but suggest running the tap.
Ricardo Morales, the city's commissioner of public services and utilities, said the discoloration is from rust and minerals stemming from a broken water main. He said that it's safe to use but recommended running cold water through the faucet until the discoloration clears.
"Obviously discolored water is not aesthetically pleasing — it doesn't look good — but it is safe," Morales said.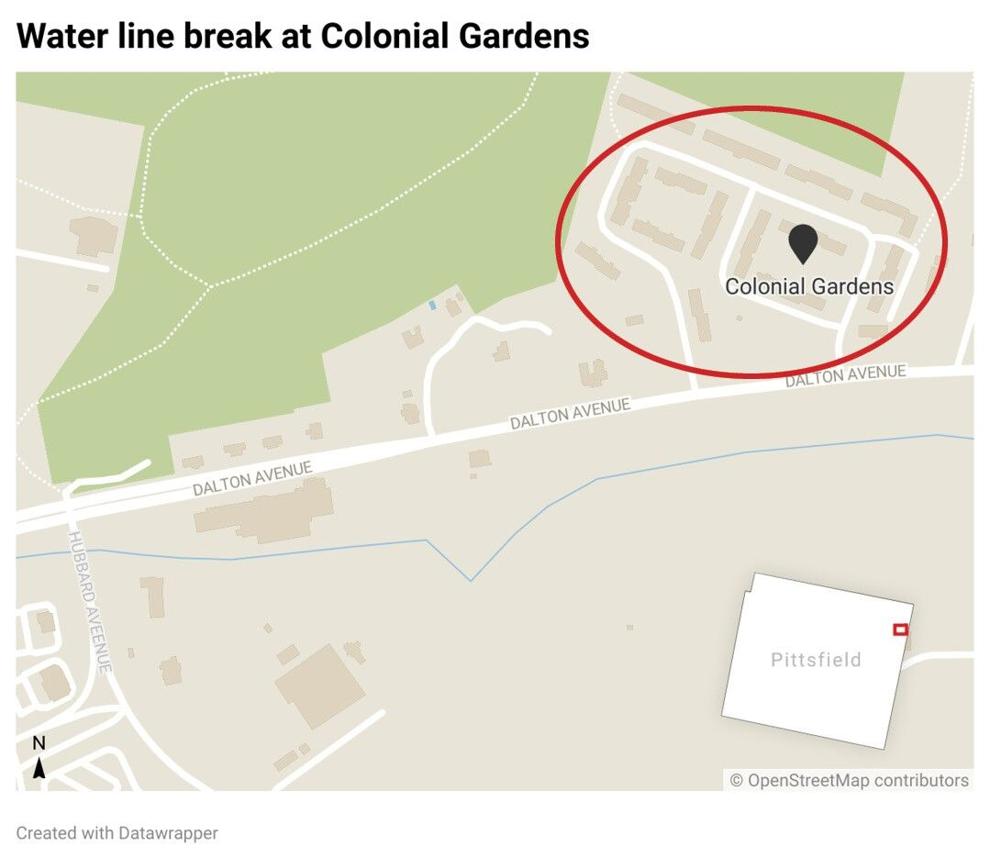 The source of the issue is a broken water main in the city's northeast corner, off of Dalton Avenue. The private water main, which feeds the Colonial Gardens apartment complex, burst Sunday morning.
Morales said the city has been in contact with the property owners and is receiving updates on the progress of contractors hired to fix the break.
He said right now there's no clear timeline on a repair because crews are struggling with difficult soil conditions. The commissioner said he's been told that the contractors are working through a lot of sand around the break which is unstable and slowing the work.
Morales the city sent out a CodeRED alert around 10 a.m. Sunday letting residents living in the complex, along Crane Avenue and parts of East Street, know that they might see discolored water.
The owner of the complex hired contractors to fix the break, and city officials hoped the situation would be resolved within 12 hours. By the afternoon, reports of discolored water were coming in for residents living in the northern portions of the city.
Morales said the city send out a second alert at 8 p.m. Sunday letting residents in those areas know that running cold water should clear out any discolored water.
"Some people were calling saying that it took 10 minutes to clear up, some people were calling saying that it took about 30 minutes to clear up," Morales said. "It'll depend on where you are in the system."
When Monday morning came and residents along the Elm Street area starting reporting issues with their water, the city decided to issue a citywide alert.