LENOX — When Boston University decided in February that its annual Tanglewood Institute (BUTI) for young musicians could not be in person because of the COVID-19 pandemic, the campus on West Street quickly pivoted to an all-virtual "BUTI From Anywhere 2021" season.
That didn't faze two Berkshire County students among the 226 individual musicians from 26 states and seven countries from as far away as China, Taiwan and India who signed up for 20 online courses. In a normal summer, about 400 students ages 14 to 20 rotate through two- to six-week programs up the road from Tanglewood.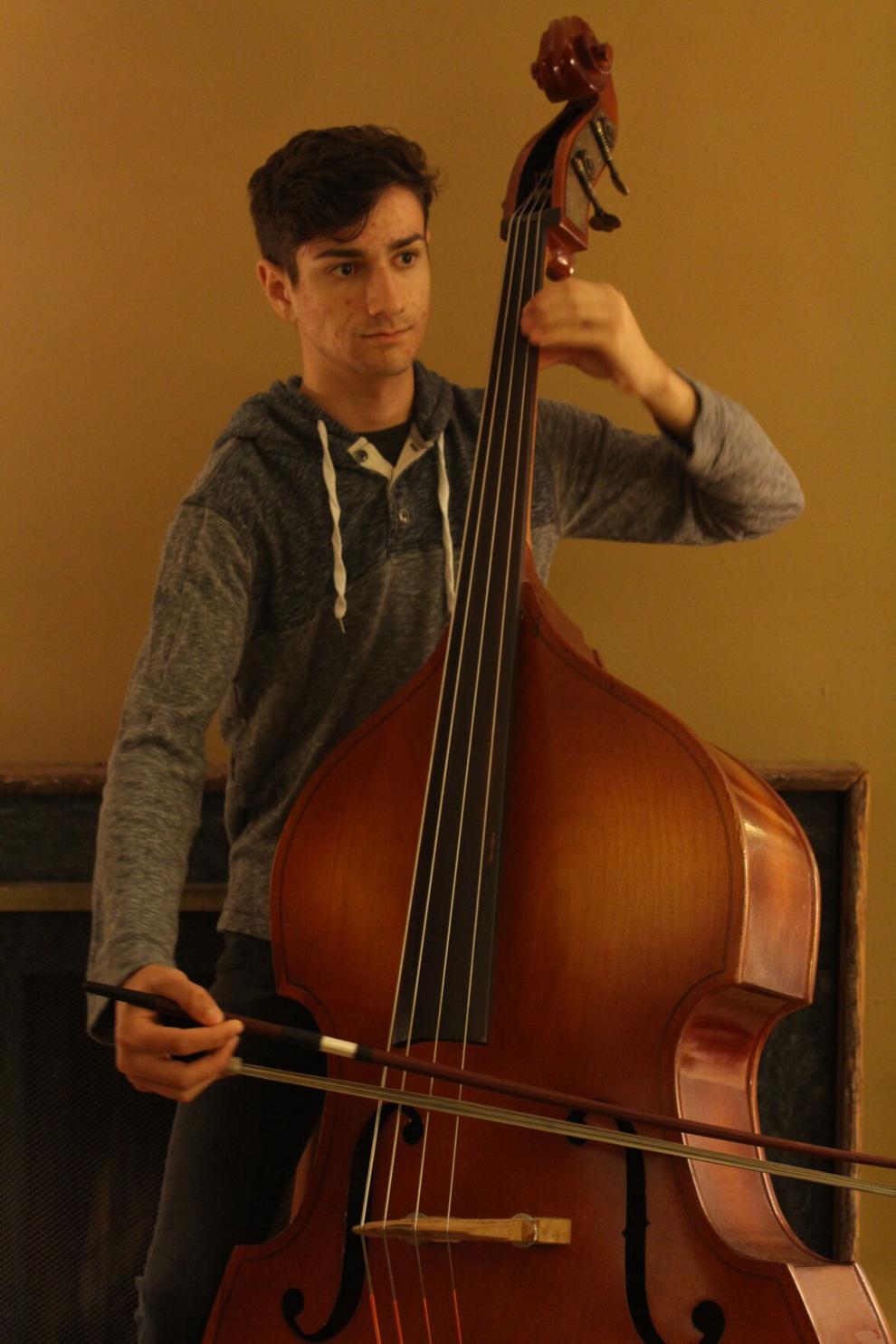 Double bass player Joe Weinberg, 17, a Richmond native and rising senior at Pittsfield High School, said that "despite maybe some disadvantages to being online, there are many advantages to it as well. It's definitely been a beneficial experience."
Weinberg, enrolled for five weeks in BUTI's Double Bass Workshop and then in the Young Artists Instrumental Program, logged on from home for group classes, private lessons and sessions with multiple guest speakers, including a bass player with the celebrated Leipzig (Germany) Gewandhaus Orchestra, resulting from the Boston Symphony Orchestra's partnership with that orchestra.
In repertory classes, "you would play and usually get feedback from whoever was teaching you," Weinberg explained. He is aiming for a professional career in music, hoping to attend the Juilliard School in New York City.
As BUTI Executive Director Hilary Field Respass noted, "We got people from orchestras all over the country to work with the students in a class setting, including members of the Boston Symphony. The online realm gave us a reach we wouldn't necessarily have had."
Weinberg already had performed with ensembles at PHS, at the Berkshire Music School in Pittsfield, the Massachusetts Western District Symphony Orchestra and the Massachusetts All-State Symphony Orchestra.
He acknowledged that his BUTI summer "actually has made me feel way more confident in joining an actual ensemble to utilize the skills I've built."
Taking elective courses in jazz improv, composers of the African Diaspora, music history and music theory amounted to an "awesome experience," he added. "Normally, I wouldn't have had the opportunity to see so many different musical perspectives while also doing super-intensive musical work. It's been really cool to widen my view."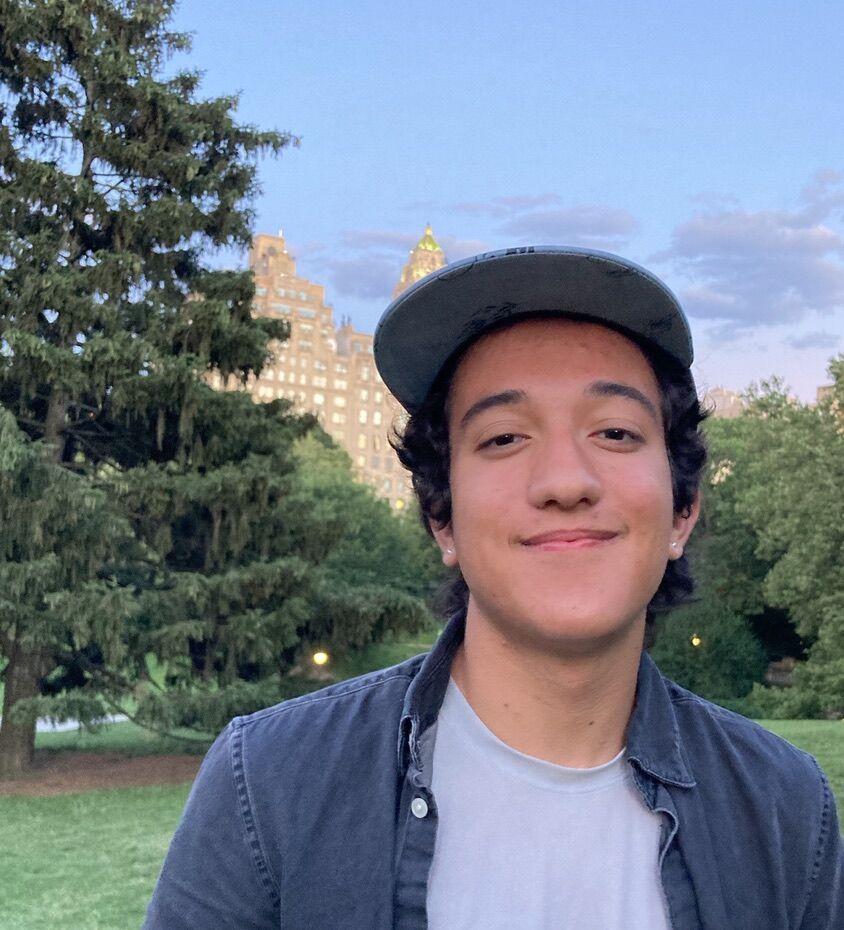 His classmate, North Adams native and Williamstown resident Krishan Rai, enrolled in the Young Artists Composition Program. He returns to the UWC Red Cross Nordic, a school in Norway, for his senior year.
"Composition is very easy to do online," he said. "In the modern age, we can write music in online programs that can be sent as PDFs, and we can share with each other. People can share their screen and show us scores, so, it's actually very easy to look at music."
After his music theory classes with the faculty on Zoom, Rai and the nine other composition students worked online with the ensemble Triple Helix, a piano, violin and cello trio founded in 1995, rehearsing their pieces ahead of a studio recording.
"When they played our compositions for the first time, just to hear a performing group of that caliber is always great," he said.
"One of the coolest parts has been hearing other students' music," Rai said. "It broadens your perspective, and you can see other people engaged and excited, watching the process of their pieces being created and how they start from their own inspirations and move forward, interacting with their ensembles and learning a lot from each other."
Rai mentioned as a highlight a master class with Valerie Coleman, a visiting artist and 1989 BUTI alum considered one of the nation's top female composers, whose works combine diverse styles such as jazz and classical music, often incorporating political or social themes. A flutist, she founded the quintet Imani Winds.
"It was so eye-opening to hear her own life story and how she became a successful composer, which was really inspiring," he observed.
Rai, who has participated with the Williamstown Community Intergenerational String Orchestra and the Bennington Children's Choir, hopes to pursue composing.
For Weinberg, to "hear an uncounted number of different musical perspectives in totally different environments — composers, freelance musicians, members of different orchestras and teachers — has made me a lot less stressed about making a decision about what I might do later in life, because I know I can do so many different things, whatever I want with my musical abilities."
Citing BUTI's close ties with the BSO, Weinberg suggested that "I feel like I have an 'in' as part of the East Coast musical community."
Respass believes that the online experience will be reflected in future summers.
"We've learned so much and been able to tap more faculty, so, drawing from a much wider pool next year will be very exciting," she predicted.
Listing private lessons, master classes and electives like jazz improv, doing voiceovers, arranging music, "what has been so inspiring has been how open and excited these students are about broadening their mindsets," Respass emphasized. "We must continue to build that into our program in a balanced but even deeper way moving forward, because the field requires more these days in terms of versatility."
Respass encouraged more Berkshire County students to join BUTI.
"We've had a group of really talented students from the Berkshires attend our program," she said.
She also hopes to talk further with new BSO President and CEO Gail Samuel, who began her career in the late 1980s at BUTI, on "how to continue to strengthen this extraordinary bond between our two institutions."