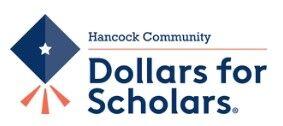 The application for the Hancock Community Dollars for Scholars Scholarship is available online at hancock.dollarsforscholars.org.
Any Hancock senior graduating in 2022 and planning to further his or her education, whether it be college, university, technical school, or any postgraduate education, is eligible for this award which will be sent directly to the student's school for the second term.
By filling out the application, the student is also eligible for the Nellie Cameron and Mary Ellen Donna awards.
Application deadline is April 24. For further information, contact Mary Ellen Donna at 413-442-3271.