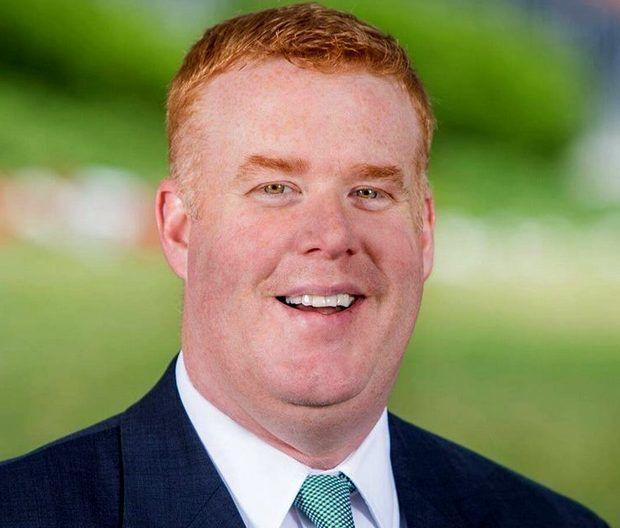 PERU — The town of Peru will lose its part-time administrator, James Welch, who is leaving to become CEO of the Associated Subcontractors of Massachusetts.
Welch said his final official day working was Tuesday in Peru and that his first day on the job at the association was to be Wednesday, but that he expected to help create a smooth transition.
Welch, 47, was a Democratic state representative and then a state senator. He lost the primary in 2019 to Adam Gomez, D-Springfield, who ultimately won the seat.
He will now have to give up his consulting work at Welch Government and Public Relations, LLC, in order to take on the fulltime post for the association, which is based in Boston.
He was able to maintain his consulting work while he had the approximately half-time job in Peru.
The West Springfield resident last served in the state Legislature in early January of 2020 and said he will have exceeded by a year the one-year "cooling off period" required by the state prior to accepting a job that entails lobbying the state Legislature.
In his Jan. 9 resignation letter to the Select Board, he wrote, "I can't thank you enough for the opportunity to serve as your Town Administrator over the past year. I've enjoyed working with you and all the other members of the town government."
During Welch's yearlong tenure in Peru, he helped the town hire a Bourne accounting firm, Eric A. Kinsherf, CPA, and Patriot Properties Inc. of Marblehead to handle assessments for the town.
He said one of Peru's greatest challenges, like that of many small towns, is finding local people to take on technical municipal jobs.
"It's hard to find people that are qualified to take on these positions," Welch said.
Welch said a recruiting firm contacted him about the job at Associated Subcontractors of Massachusetts.
Having grown up in a family of construction workers, Welch said he found the dovetail between politics and construction "an interesting vector."
He said he expects to travel all over the state, working to expand membership.
He also said he found the work in Peru challenging, having never previously handled the administrative aspects of a municipality.
He expects the Select Board to advertise the part-time position on the town's website and at the Massachusetts Municipal Association's website at the same salary he held it for the past year: $30,000.
Welch said he learned a lot from the people of Peru.
"It's basically the people I'll miss the most," he said. "Peru's an awesome town with great people. ... It's been a great experience. It's somewhat bittersweet for me."