PITTSFIELD — One man was injured early Thursday in a house fire at 16 Von Nida Ave.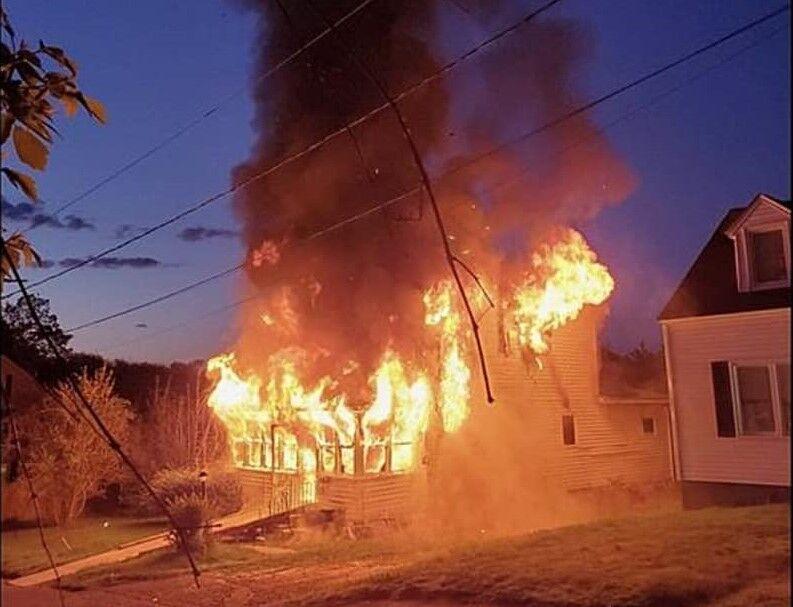 The man was taken to Berkshire Medical Center for observation, according to Ron Clement, deputy chief of the Pittsfield Fire Department. The man did not appear to have any obvious burn or smoke-related injuries.
The fire was reported around 5 a.m. When firefighters arrived on the scene, the structure — a two-story, one-family wooden home — was fully engulfed, with flames visible from the first and second floors.
Responding crews immediately called for more help and requested all on-duty members and apparatus to respond to the scene.
All three people who were inside the home when the fire started had already escaped, Clement said.
The fire took around one hour to extinguish, and Clement said investigators are still trying to determine the cause and the origin of the blaze. The home suffered severe fire, smoke and water damage to both floors.
The American Red Cross and Salvation Army are assisting the residents of the home who were displaced by the fire.
The Lanesborough and Dalton fire departments, along with off-duty members of the Pittsfield Fire Department, helped cover the city while crews battled the blaze, Clements said.
No firefighters were injured during the incident. The State Fire Marshal's Office is also investigating the blaze.