Striking teachers. Free school meals. Artificial intelligence. These are three of the many education-related issues Massachusetts lawmakers are proposing legislation for this year.
Local legislators have all said education is a priority for them this year, in one way or another. state Rep. Tricia Farley-Bouvier is introducing a bill to bolster student rights; state Sen. Paul Mark is supporting a bill to better fund public colleges and universities; state Rep. Smitty Pignatelli, D-Lenox, wants to establish a farms-to-schools pipeline for food; and state Rep. John Barrett III, D-North Adams, wants to more equitably fund rural schools.
Here's a look at the proposed 2023-24 education bills in the state Legislature with implications for the Berkshires.
Student representative voting rights
This bill would allow for student members of the school committee to be able to vote on school committee matters. It specifically rewrites Massachusetts General Laws to provide for two student representatives elected by student bodies who will be allowed to vote on city/town/regional school committee matters. The legislation also stipulates the forming of student advisory committees, elected by students, "to assist the elected student representatives."
This legislation, which was written in part with ChatGPT, an artificial intelligence model, aims to regulate AI in the classroom. It would require chatbots like ChatGPT to be programmed with a watermark, or to offer some other sort of authentication process, to prevent plagiarism. Teachers would be able to tell whether an essay, for instance, was written by a student's own hand.
This bill aims to improve student diets while also offering an economic boon to farmers. It would establish a farm-to-school grant program to aid primary and secondary public schools in buying local ingredients for cooking school meals. It also establishes an advisory committee comprised of representatives from the Department of Agricultural Resources, the Department of Early Education and Care, and a "geographically and demographically diverse group of stakeholders."
Under this bill, schools would be mandated to include "prescription opioid abuse prevention, with an emphasis on the prescription drug epidemic and the connection between prescription opioid abuse and addiction to other drugs, such as heroin," in its health education curriculum. Proponents believe schools are a good way to reach young people about opioid prevention.
Equitably funding rural schools
State Rep. John Barrett, D-North Adams, plans to introduce an amendment on a larger bill to better fund rural school districts. He said the 2019 Equal Opportunity Education Act is not equitably funding Adams and North Adams.
"North Adams is a regional school district, so it's shut out of rural aid," Barrett said. "Adams and North Adams both have declining enrollments, both have a lot of poverty and a number of students on the free lunch program. They're not getting the aid, when you look at a city like Pittsfield that gets $5 million."
Barrett is picking the right bill to raise the amendment to more equitably fund rural schools.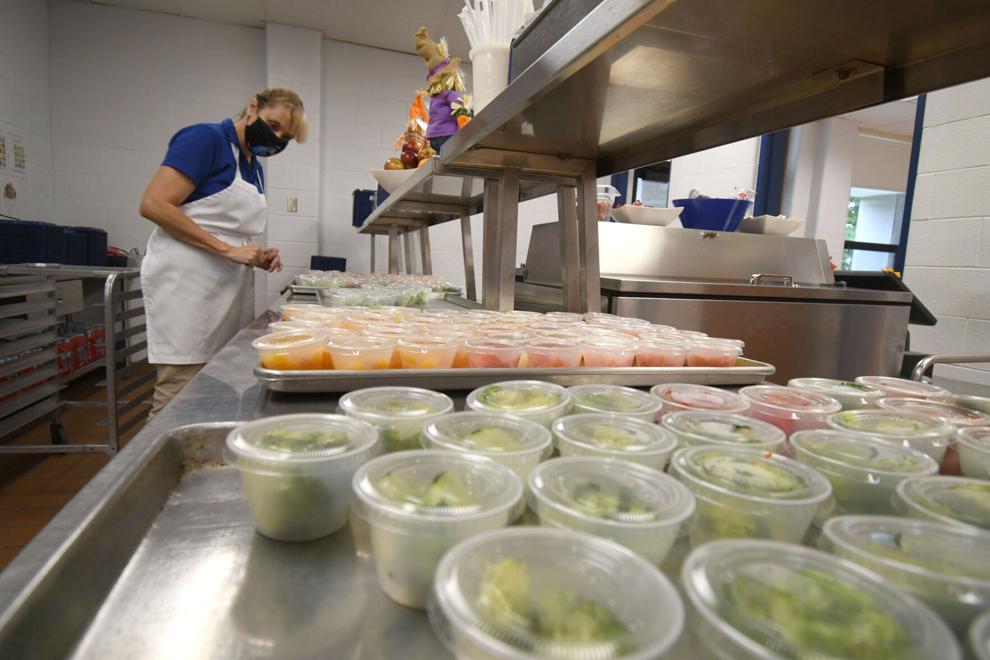 Lawmakers are trying to make permanent a policy implemented during the pandemic providing free school meals — including breakfast and lunch — for all Massachusetts students. To pay for the measure, schools would access federal funds, and, when those funds run out, would be financed by the Department of Elementary and Secondary Education. The bill has dozens of co-sponsors, and all Berkshire delegation members support it.
With Massachusetts' declining college enrollment, legislators such as state Sen. Paul Mark are pushing for the CHERISH Act, which establishes minimum funding for public colleges and universities and bars any institution from raising tuition for four years, as long as the state meets its funding commitments. It would increase funding to the state's public colleges and universities. Supporters of the bill say a lack of state funding is partially to blame for tuition increases and cost-cutting practices such as faculty reduction.
Teachers currently cannot legally strike in Massachusetts; this Massachusetts Teachers Association-supported bill would change that. The legislation would provide the right to strike for teachers as well as other public employees after a collective bargaining period. Teachers' unions still strike in Massachusetts, but face a financial penalty in doing so. Proponents argue that teachers are not afforded leverage in contract negotiations because of the strike ban.