NORTH ADAMS — Ron and Rob Ferris thought they might cut hair for the rest of their lives.
The brothers, third generation barbers, worked together for decades in the family business. In the 1970's, Ronald, Robert and their older brother George took over the shop that their grandfather had started, and they remained a constant presence in North Adams, even as hairstyles evolved and the city changed.
Then the pandemic struck.
Business slowed to a trickle. George, their oldest brother, died in a car accident in the fall. And, just after Christmas, Ron, 78, and Rob, 66, both landed in the hospital with COVID-19.
"We talked, while we were in the hospital," said Rob. "In the beginning, we were thinking about coming back once we got over this."
After long days confined to hospital beds, their perspectives shifted.
"With everything going on, and our brother in the car accident, it opened our eyes," Rob said. "Every day, you just don't know. You could walk out that door, and it would be the end of it."
Now, the city's beloved barbers are packing up shop, storing decades worth of memories and preparing for the next chapter: Retirement.
The family business
George Ferris, their grandfather, first opened the barber shop nearly a century ago. His son, Louis, joined him and eventually took over the business.
The shop relocated time and time again, moves often dictated by a changing city. Its previous homes include: the old State Street, now American Legion Drive; the corner of Bank Street; Eagle Street just beside Jack's Hot Dogs; the former Sheraton Hotel; and the former Mohawk Center on Marshall Street.
The oldest of Louis' sons, George, joined the Ferris Barber Shop first. Neither Ron nor Rob thought they would follow him.
"You graduate from high school, you go from job to job, you don't know what you wanna do," Ron said. "To this day, I don't know what I really want to do with my life!"
After testing the waters with other jobs, though, both ended up in barber school, too. Ron joined the business in the '60s, and Rob completed the trio in the '70s. That decade, the family renamed the shop Man's World Styling Salon, and the three brothers took over operations.
In the mid-2000s, they moved the salon across Marshall Street to its final home. By the end of February, that space will be empty once again and the shop's physical footprint gone. Its mark on the city, however, remains indelible.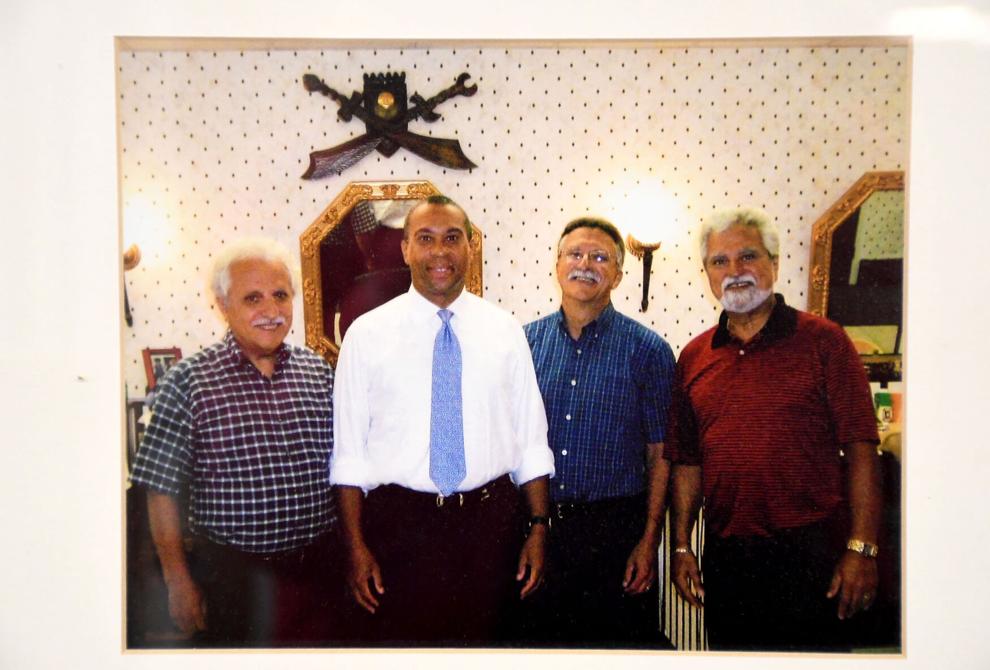 'They've seen a lot.'
Working alongside family for decades, the brothers say, was a blessing — usually.
"A lot of people couldn't believe how three brothers could work together for as long as we did," Ron said. "It wasn't easy! I would joke with them and say, 'As long as you do as I tell you, we'll get along well.' "
On a typical day at Man's World, the brothers would arrive just before opening, Ron would make coffee — he is still the only one who drinks it — and they would "shoot the breeze" about news, politics and the day before.
"The day went on," Ron said. "We'd break for lunch, work till 5, close up and go home for dinner."
Their routines remained the same as the city changed around them. The brothers joined the business when there were 17 barbers in town and haircuts cost a dollar, give or take a quarter. They remained open through the closure of Sprague Electric Co., the evaporation of industry, the opening of Mass MoCA — and the coronavirus pandemic.
"They saw the booming times in North Adams," said state Rep. John Barrett III, the city's former mayor and a longtime customer. "They saw the difficult times. They've seen a lot."
The haircuts changed too, and the brothers followed the trends, from Beatle cuts to flat tops, often matching their own hair to the fashions of the time. When long hair was in vogue, they stayed busy washing and styling tresses.
Through it all, the shop remained a gathering spot. Barrett described the brothers as his "unofficial pollsters," since they always knew how residents felt about local events.
"Everybody, from the bank president to the school custodian, went to the Ferrises at one time or another," he said.
Perhaps the happiest customers, however, were the kids.
"They took a kid who was crying and, by the time they had the haircut, they were laughing and holding a lollipop to go out the door with," said Barrett.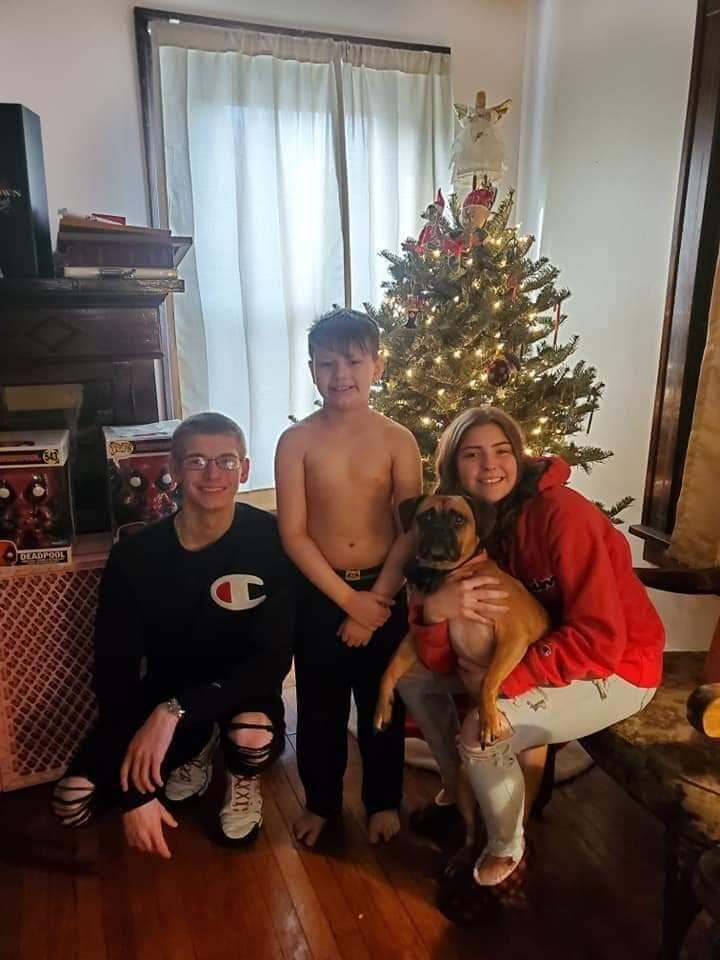 Toni Ciolkowski knew that magic well. One day, she got a harrowing call from her husband. Her son, then just five, had decided to emulate his favorite barber by giving her 2-year-old daughter a haircut in their North Adams home.
"He took a kitchen hand towel and put it around her like Rob always taught him to do," she recalled. "He then took safety scissors and chopped her beautiful hair off."
Ciolkowski left work, dashed home and hurried her daughter to Man's World.
"I ran her down to Rob and said 'Help!' And he did."
Her panic subsided, her daughter left the shop with a cute pixie cut, and her son, now grown, still chuckles at the story.
"I am so glad to have this memory," she said. "We will miss Rob so very much."
George Ferris
If you ask Ron and Rob, though, they would say that their older brother, George, was the best with kids.
During the decades when the brothers ran the shop, George handled the bills and paperwork. For years, he put off retirement, not stepping down until the pandemic hit. Even then, he would still drop by for lunch.
One day in late October, George ate lunch with his brothers and left to run some errands. That afternoon, while driving down Curran Highway, he collided head-on with another car and died.
George's son, Craig Ferris, said police told him that the other driver crossed into his father's lane and that he "did everything he could to avoid it." The Massachusetts State Police investigation is ongoing, local police said.
His family mourned as the pandemic surged. They missed everything about him, including his bottomless reservoir of humor. At parties, as Rob told The Eagle in November, "you'd almost have to pull the microphone away" to get George to stop talking.
NORTH ADAMS — North Adams is reeling from the loss of George Ferris, a third-generation barb…
"He retired because of the virus," Rob said. "He was afraid of that. Then he got killed in a car accident."
'You're heading for the box'
The virus struck the Ferris family just two months after George's death.
Ron's symptoms began the day after Christmas; he and his wife both tested positive a few days later. Soon, both he and Rob were in the hospital. They knew enough about the virus to fear the worst.
"When I went into the emergency room, I didn't know what to expect," said Ron. "You hear of everybody being ventilated. It was just a traumatic experience, really."
In the end, he never went on a ventilator, though he spent 10 days on oxygen at Southwestern Vermont Health Care. At the same time as Ron was fighting to breathe, doctors and nurses were caring for Rob in a COVID-19 unit at Berkshire Medical Center.
"When you test positive for COVID, it's like cancer," Rob said. "Somebody says cancer, you automatically think, you're heading for the box; You're gonna die."
Bedridden, he watched his arms and feet swell up as his body fought the virus. His hands swelled so much that he could not close them, his brother described. But he too remained ventilator-free.
"I was lucky," he said.
After 11 days, Rob was discharged. Though he suffers from shortness of breath at times, and Ron still needs supportive oxygen, they feel grateful to be returning to their old selves. Both plan to get vaccinated.
"If anyone says it's just the flu, have them talk to me," Rob said.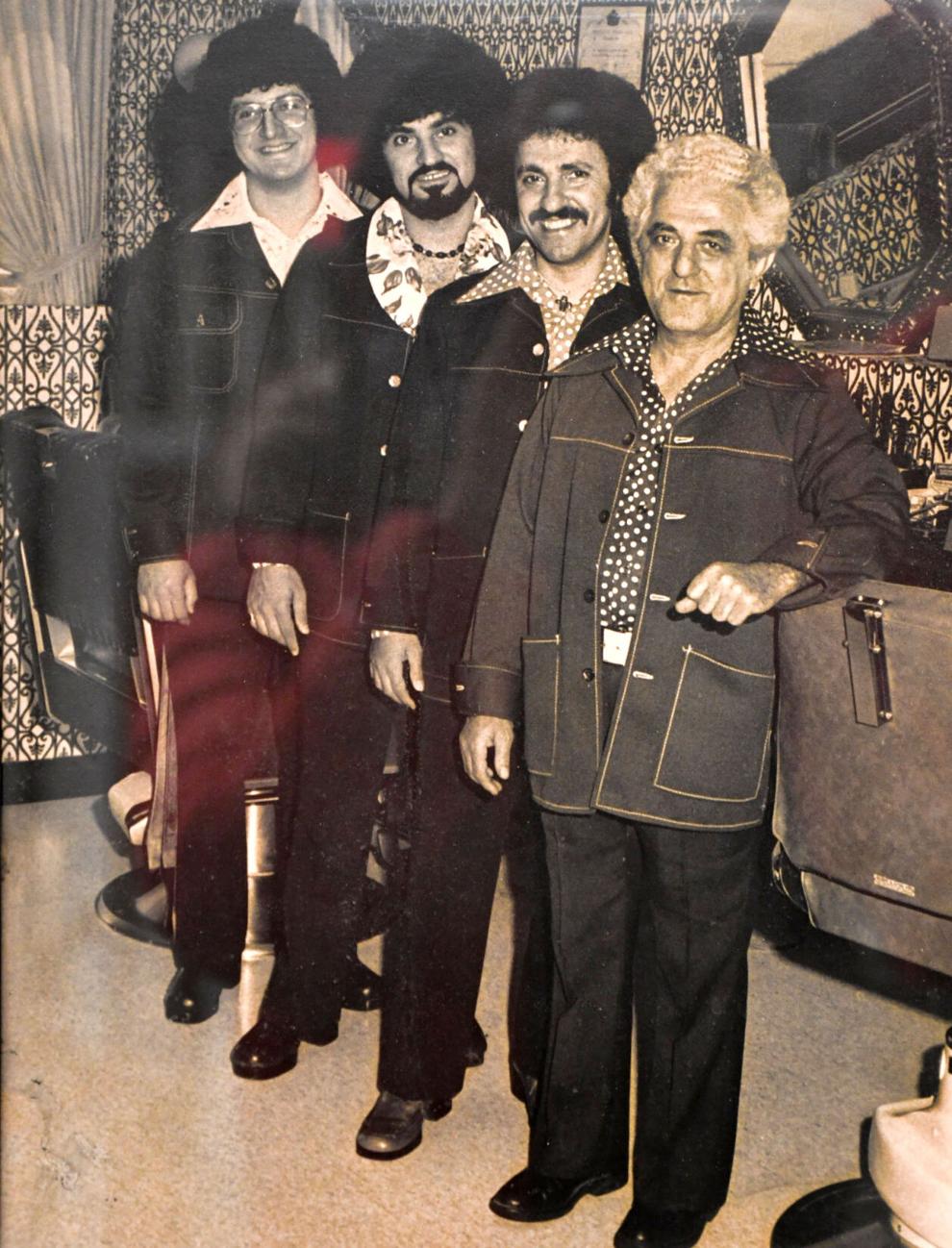 They are also grateful for phones and FaceTime. While hospitalized, the brothers would call to check up on each other. That was when they started talking seriously about closing the shop.
They knew that a long road to recovery awaited them. They also knew business had slowed considerably since the pandemic began. Ultimately, though, the decision to retire was about more than just practicalities.
"I had planned on cutting until I dropped behind my chair," said Ron with a laugh. "Really, I was going to cut for quite a while longer, if my hands worked, and my eyes were alright."
But the more they thought about it, the more the brothers realized it was time. After decades of work, they wanted to step back, spend time with their families and try something new.
"We get people calling us, 'Where am I gonna get a haircut? I've been coming to you my whole life!' " Rob said. "But everything comes to an end."
For a reminder of that, they need only to think of their brother.
"That kind of puts it into perspective," Ron said. "You never know what tomorrow's going to bring."
The pace of the last few months — the massive changes, the grief, the uncertainty — all of it has left Ron at a loss about how to feel about his next chapter, though he likes the part where he gets to sleep in.
"I don't know what retirement's gonna be like," he said. "I may be bored. I may wanna go back to work. It's kind of like a new venture for me."
For his part, Rob thinks, maybe they got a sign from their brother. It was as though George had called down and told them: "Fellas, it's time to move on."
They had never listened to him before, Rob joked. But this time, they would.