RICHMOND — A scenic mid-19th-century farm now operated as a land trust by private owners is on track to host seasonal weddings.
The Select Board gave provisional approval Wednesday night for a two-year special permit, subject to annual review, for no more than four farm functions annually, with events required to shut down by 9:30 p.m. Noise limits, no live music and supervised traffic controls are included in the written permit being prepared by Town Counsel Elisabeth Goodman of Cain Hibbard & Myers.
The terms of the agreement for Ice House Hill Farm on East Road were hashed out by the three-member Select Board after a public hearing that included vigorous debate on whether the addition of a second destination for weddings, along with the Balderdash Cellars winery on State Road, could threaten the peaceful, bucolic character of the rural town.
Final, formal approval of the special permit is expected at the next Select Board meeting, on April 28.
The site has been farmland since 1858. More recently, it was a dairy farm owned and operated by the Malnati family. In 2001, it was purchased by Ice House Hill Farm Nominee Realty Trust to preserve the vista. The farm maintains a herd of Hereford cattle at the 1130 East Road property.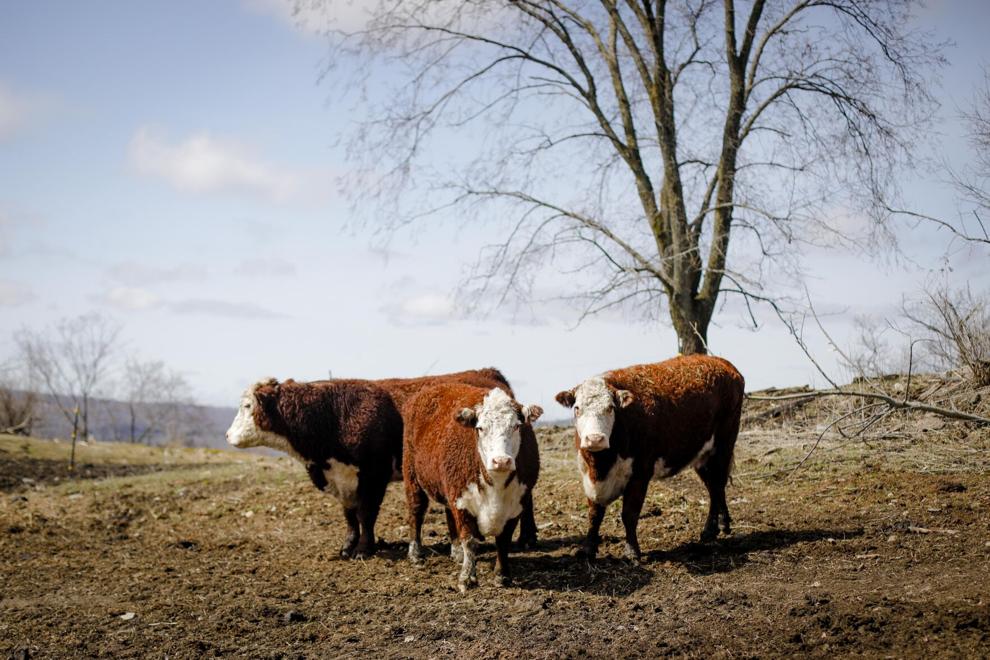 The applicants for the special permit are caretakers Jessy and Bryant Turner, who live with their two children on the property.
Select Board Chairman Alan Hanson led off the discussion by voicing concern over the Turners' original request to host weddings until 11 p.m., and he expressed reservations about the potential number of events.
"We really need to review the hours of operation to make sure we're not causing problems for the neighbors in that area," Hanson said. He also urged police supervision of exiting traffic.
Resident Maureen Boisvert suggested that people booking weddings at the farm are paying for the view, "so, why wouldn't you have it during the day?"
She cautioned that when guests, probably unfamiliar with the area, leave at 11 p.m., they would encounter "the most dangerous intersection in town" at Lenox Mountain and Swamp roads.
"The likelihood of a tragedy is just elevated," she warned. Boisvert, who also cited late-evening noise, proposed an 8 p.m. cutoff for nuptials.
But, Jessy Turner, who also is a wedding planner, said "it would not be possible to sell a wedding that ends at 8. We couldn't do daytime only, it would inhibit our ability to sell the venue and have a business. I'm willing to move it back at 10 o'clock."
She also noted that "we're only asking for a handful-plus of days in the summer, six to eight at the most, mid-June through October." Turner also pointed out that only one wedding has been booked for the upcoming summer.
Selectman Neal Pilson cited state laws and policies encouraging events to enable farms to survive.
"The state is committing, allowing, sanctioning weddings, among other types of celebrations, so farms can continue in existence at a time when we all know there's pressure to generate more revenue from the property through development, golf courses and commercial opportunities," he said.
That means select boards "should look favorably on their [event] applications," he added.
But, resident Harley Keisch questioned how many events Ice House Hill Farm needs "to make sure it wouldn't disappear." He urged a "conservative approach" to avoid a surge of special permit requests for weddings from multiple farms in town, leading to "a flood of 600 or 700 inebriated drivers in Richmond every weekend. Is that the town we want to be?"
"I know it's a balancing act," he added, urging a limit per weekend to keep the town "manageable in terms of traffic and noise." Otherwise, Keisch asserted, "they add up, and it's a slippery slope." He also recommended "consistency," a level playing field for all applicants.
But, Pilson responded, "That's not possible; they're in different locations, it's different topography, they're different businesses. Each special permit has to be unique to the particular application. We should be conservative, we shouldn't be running around granting permits just because it seems like a good idea and lets the farm make some extra money. We represent the rest of the town, and we have responsibilities to them."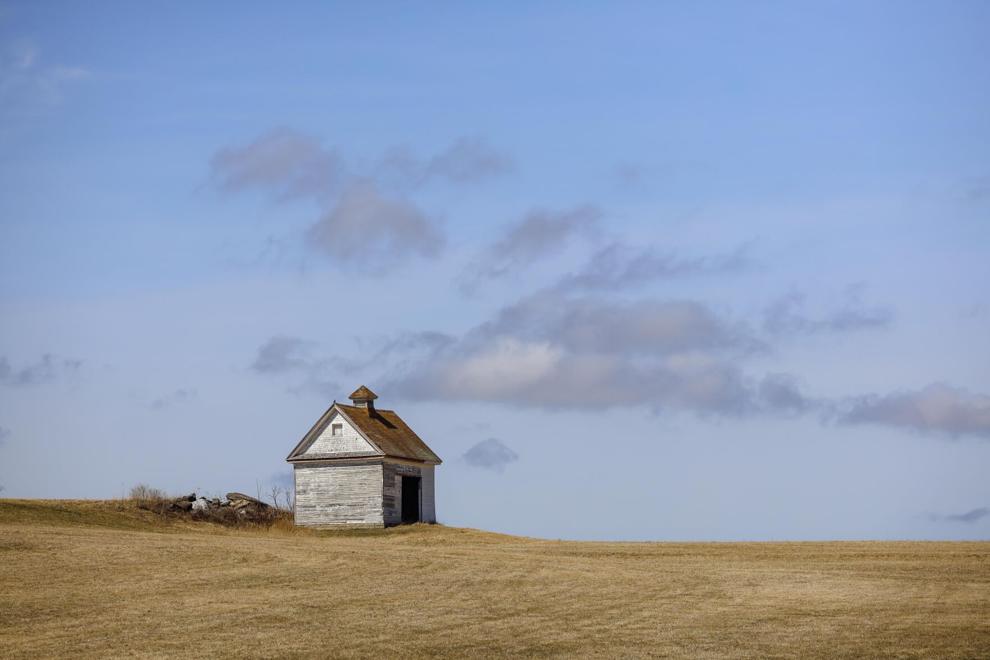 Revenue from weddings would pay for much-needed maintenance on the farm, co-caretaker Bryant Turner explained.
"It takes a lot to keep a farm up; everything's always deteriorating," he said.
To forge a compromise, Selectman Roger Manzolini proposed a maximum of four events this year, a 9:30 p.m. conclusion for weddings, sound limitations, traffic controls requiring a westbound entry, turning left into the property from East Road and exiting by turning right, as well as an officer to control departing traffic.
Those conditions were supported by Pilson and Hanson as part of a two-year special permit ending in April 2023, with a right to review it this September and in September 2022, with changes, if needed.
Pilson told Jessy Turner, the co-caretaker, that during the annual reviews, she could approach the Select Board with a request to increase annual weddings to six. Based on another public hearing that would demonstrate "either a serious groundswell of unhappiness or acceptance, we could make that decision in September," Pilson said.
"We're comfortable with that, too," Turner replied. "We want to make everyone happy, so, that's perfectly fine, it makes complete sense, we appreciate that."
Other provisions of the special permit include a maximum of 175 people and 125 vehicles, compliance with Board of Health regulations, trash removal by a private contractor, no live music, and events only on Friday night, Saturday night or Sunday afternoon.
With the public hearing concluded Wednesday night, the Select Board on April 28 is scheduled to review and then sign off on the decision being written by Goodman, the town counsel.