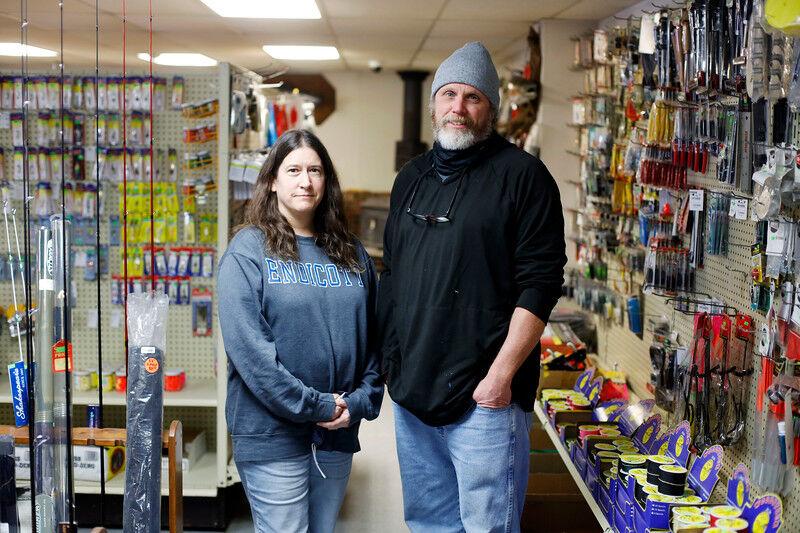 By early summer, every kayak in the Berkshires was gone, and suppliers were empty-handed.
As the coronavirus pandemic coaxed people outdoors last spring and summer, it was the same story for pontoon boats, personal watercraft and paddleboards. And bikes and camping equipment, pressure-treated wood and fishing tackle. The list goes on.
"You can't sell apples out of an empty wagon," said Steve Blazejewski, who owns Berkshire Outfitters in Adams and sells sporting equipment and outdoors gear.
But, Blazejewski learned from that experience. He made sure to stock up on Nordic ski gear, and sales have been good.
Parts of the Berkshire economy were hobbled last year, with cultural institutions, restaurants and the hospitality industry hit particularly hard by restrictions on gatherings and social activities designed to prevent the spread of the coronavirus.
But, in some segments of the economy, while the pandemic closed one door, it also opened another, creating opportunities for businesses to adjust on the fly to the changing dynamics.
One key factor was an influx of city dwellers hunkering down in the Berkshires.
That sparked a run on building supplies and labor with those new residents — both temporary and permanent — looking to spruce up their homes and yards.
But, that put a strain on landscapers, designers and builders, who couldn't keep up with demand. Many workers had dropped out of the labor pool, settling instead for unemployment. And quarantines caused staffing problems.
Event cancellations caused significant losses for liquor stores.
"We lost all our wedding orders, and those are usually $10,000 per order," said Ed Domaney, owner of Domaney's Fine Wines and Spirits in Great Barrington. But, an increase in daily sales has been "our saving grace."
"People are drinking more, no doubt about it," he added. "The restaurants are closed. But, there are more people in the area, more second-home owners, and people feel safer in a smaller store."
Loading up
Small-town grocers and farm stores found themselves awash in business as habits changed and populations grew, though tempered by capacity restrictions and occasional supply problems.
"It was the best March in the history of the store," said Patricia Racine, owner of Katie's Country Store and Takeout in Otis. "Because, usually, no one is here in March."
Racine, who said she "got nailed" by COVID two months after buying the store from her parents, said overall sales have been up from the previous year. Wine sales spiked, and people are buying more expensive wine than usual. But, some supplies were scarce.
"You can't get your hands on Lysol and yeast," she said. "I've been ordering that since March [2020], but I haven't seen it."
At Public Market in West Stockbridge, owner Tim Walsh said his grocery and alcohol sales surged. There is the sense of safety in smaller shops and locals wanting to help merchants, he said. It has helped offset losses from the shutdowns of Tanglewood and Crane Lake Camp.
"For me, it's kind of a double-edged sword," Walsh said. "And it's sad — I don't see as many young people out. I don't get the after-school kids buying snacks and drinks. No sports teams."
People also are shopping less frequently and buying more at a time, according to Troy Bond, general manager of the Berkshire Food Co-op in Great Barrington, which also has seen an uptick in alcohol sales. "The average sale per transaction almost doubled, and that continues to this day," he said.
At family-run Taft Farms in Great Barrington, Paul Tawczynski said the increase in customers has meant an average of 18 to 20 hours per day in the kitchen — more like 21 in the summer — making ready-made soups and other dishes. COVID pushed the store to offer more variety, and people now shop there regularly, rather than only during holidays.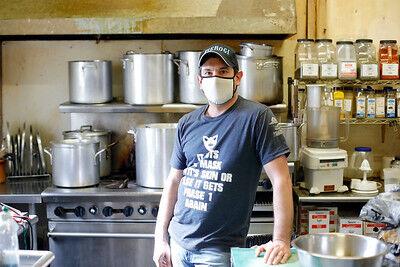 "We've been nimble, and we've become a convenient and safe option," he said. "The pandemic changed people's perceptions of the store."
Before COVID, the farm nearly was ruined by the sudden shutdown of a crucial nearby bridge.
Gone fishing
At Onota Boat Livery in Pittsfield last summer, the boat inventory quickly sold out and people booked pontoon rentals a month in advance and came from Eastern Massachusetts to rent kayaks.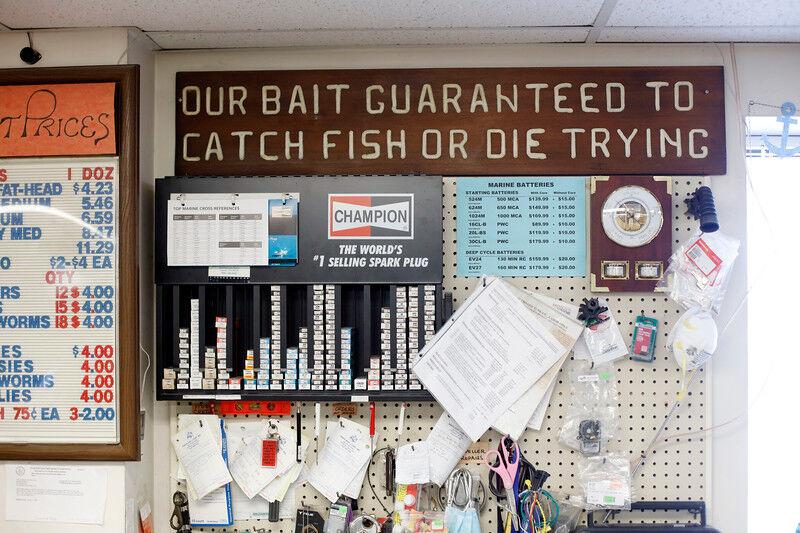 Owner Caryn Wendling said supply-chain holdups caused boat, tackle and bait scarcity at a time when more people have taken up ice fishing. Wendling has enough bait for the coming season, she said, and she is happy to see people out on the water.
"People are getting back into fishing," she said. "New fisherman, younger kids. That was a nice thing to see. So many people were not working and they wanted to get out of their house."
Owners of some of the county's archery and gun shops declined to speak to The Eagle. But, some employees, who asked to not be identified, said sales are up.
After selling out of kayaks and bikes last June, Blazejewski took a large shipment in January, for fear that he would get caught short again.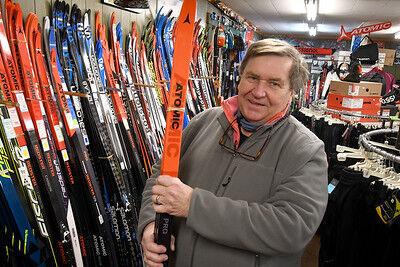 "We have 68 kayaks underneath the snowbanks — so, we're ready," he said. "I know there's going to be a run on that. Whether [bikes] come or not will be another story.
"People just want to get outside," he said.
At Ronnie's Cycles in Adams, owner Ronnie Ouimet said the difficulty of selling motorcycles didn't change, but he hired a full-time marketing person right after the pandemic hit, and snowmobile and ATV sales made for a better year than usual.
"It's unfortunate that it took something like that," he said.
With everyone trapped at home, interior designers like William Caligari scrambled amid an "overwhelming wave" of potential clients. This soon eased into something manageable.
"We got a flurry of inquiries from people that were coming here and buying homes to get out of the city, and I think they were really quick decisions," Caligari said. "I was finding that some people were realizing, 'Oh, my gosh, we just bought a house in the Berkshires,' and they put the brakes on."
And contractors he works with are "fending off new business because there's absolutely no way they can take it on," Caligari said.
Matthew Cartier, an Ashley Falls-based landscaper, found himself even more overwhelmed than usual when his clients fled the cities, and workers were scarce.
"When they are here for extended periods of time, they're actually enjoying their property, walking it and seeing things," he said, "saying, 'Why are these leaves falling off?,' 'Why is my lawn underperforming?' We had a pandemic, but also a 90-plus-day drought."
He tried to get pressure-treated wood. That was all gone. So were plant materials and stone stock, since quarries were behind.
He tried to buy a new tractor; not happening.
"Farmers were putting a lot of their [federal] aid toward tractors, and homeowners were buying them because they're home," he said. "Can I get a 4-series [tractor]? I want it today, just like everybody wants me today.
"We have been spoiled," he added. "Nobody likes to wait for anything. That's our culture now."