PITTSFIELD — Monroe "Moe" B. England Jr., a philanthropist and businessman who had a hand in founding the craft beer movement, died Tuesday at age 90, according to his daughter.
England, a native of Pittsfield, had resided at Kimball Farms in Lenox since 2012. He had a "confluence of health issues," according to his daughter, but she believes her father died of natural causes. She said a friend had taken her father for beer and a salmon steak at the Olde Heritage Tavern in Lenox six days before he died.
England, whose grandfather and brothers founded Pittsfield's iconic England Brothers Department Store, was a friend to many, his daughter said.
"I was thinking of all the different [things] that people have said to me about my dad, and I think most people would say that Moe always lent an ear," said Elizabeth England, who lives in New York City and Cornwall, Conn. "People always said, 'Your dad stopped and had time for me.'
"It was very soulful. He always looked at things from the other person's point of view. My dad never had an agenda. He was very kind and generous... do you need somewhere to stay, need a ride, need some money?"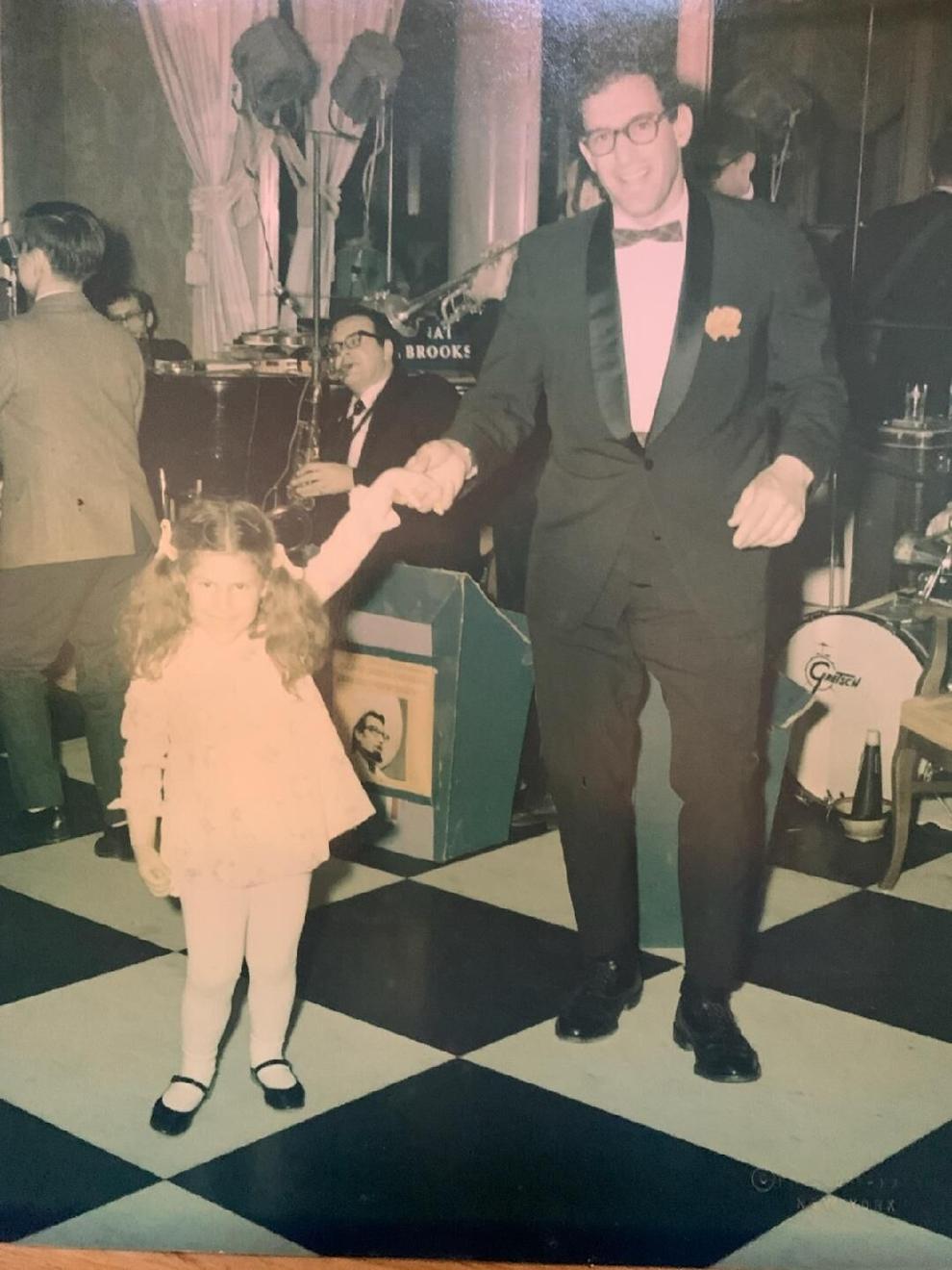 England, a Marine Corps veteran and three-sport high school athlete who served as a local high school hockey official for many years, spent almost 40 years in the liquor business. His father, prominent Pittsfield civic leader Monroe B. England, bought a substantial stake in Kelly-Dietrich, a Pittsfield-based wholesale distributor of alcoholic beverages, in 1949. When his father died suddenly in 1958, England assumed his father's role in the business.
In 1978, England and his second wife, Elise, started an eastern branch of the importing company Merchant Du Vin of Seattle, and came up with the idea of importing to the United States high-end specialty beers that were created in Europe. The family of England's roommate at Colgate University owned the Utica Club brewery in New York.
"We started bringing in beer by brewing styles, such as pale ale, nut brown, IPA," England once told Colgate's alumni magazine. "We were the importer and we traveled around and built up what is now called the craft beer movement."
England was born in Pittsfield on Nov. 20, 1930. England's grandfather, Moses England, and his three brothers, Albert, Daniel and Simon, originally were from Bavaria and came to the Berkshires in the 19th century. Moses, Daniel and Simon, who originally were street peddlers, founded England Brothers Department Store in Pittsfield in 1857. The store, located on North Street, closed in 1988. Moses England died of a heart attack at the Kentucky Derby in 1935.
England's father worked at England Brothers after training for seven years at Macy's in New York. He also owned Pittsfield radio station WBRK for six years in the 1940s, and was involved with a hospital bed manufacturer and an air freight business.
Like his father, Moe England was active in the community. He served on the boards of the Berkshire Theatre Festival, Hancock Shaker Village, Berkshire Music School and Shakespeare & Company.
With his daughter, England provided annual gifts to the Jewish Federation of the Berkshires, supported scholarships to Berkshire Music School, and established a fund for religious education at his synagogue, Temple Anshe Amunim of Pittsfield. England also had opened three designated funds at the Berkshire Taconic Community Foundation in Sheffield since 2014.
"Moe was a very special person to the community, to so many nonprofits and the Berkshire Taconic Community Foundation," said the foundation's executive director, Peter Taylor. "His philanthropy was deeply rooted in his Jewish faith. We interviewed him once and he said he was really, really committed to the healing of the world. That was his motivation. ... We're happy that he chose us to be part of his legacy."
England was a member of the 1948 hockey team at Berkshire School in Sheffield that qualified for the playoffs that year in the Housatonic Valley Prep School Hockey League. England, a defenseman, helped Berkshire warm up for the playoffs that year by scoring the winning goal in overtime in a win over the West Point Plebes at West Point.
He later officiated high school hockey games at the Boys and Girls Club of Pittsfield.
"I have a memory of people yelling at my dad," Elizabeth England said. "I remember standing up at the Boys Club and asking them to stop yelling at him."
England is survived by his daughter, Elizabeth, his son-in-law, Tony Scott, stepdaughters Sue Stephens and Wendy Bachrach, grandchildren Olivia Beatrice England Scott and Cameron Nash England Scott, and step-grandchildren Lauren Fortin, David Shaw and Daniel Shaw. He also is survived by his brother, Robert England, nieces Alexandra and Kara England, and a nephew, Thomas Monroe England.
An outdoor memorial service will be held at 11 a.m. Aug. 31 under a tent at Pittsfield Cemetery.
"All are welcome," Elizabeth said.