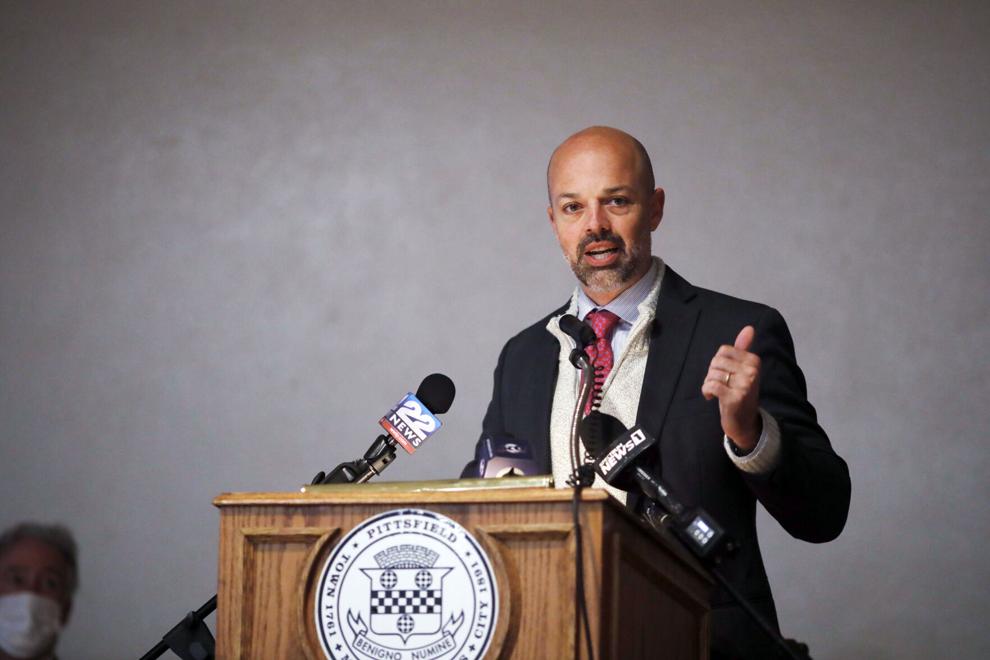 BOSTON — Adam Hinds is taking his professional career in a slightly different direction.
After failing to qualify in June for the primary election for lieutenant governor, the Pittsfield Democrat is now giving up his state Senate seat three months before his term expires to become the CEO and executive director of the Edward M. Kennedy Institute for the United States Senate in Boston.
Hinds, who has represented the Berkshire, Franklin, Hampshire and Hampden District since 2017, will resign his Senate seat on Sunday and start his new job the following day.
"It's been the honor of a life to be able to represent the region that you grew up in and to really roll up my sleeves on the big structural issues that we've been confronting," Hinds, a native of Buckland, told The Eagle. "It's just been an amazing opportunity, but I'm just excited to take another step and focus on our democracy and the attention that we all need to be giving it at this moment."
Located on Columbia Point in the Dorchester section of Boston, the Edward M. Kennedy Institute for the United States Senate is a nonprofit civic and educational institution dedicated to educating the public about the Senate's role in government, encouraging participatory democracy and invigorating civil discourse.
With the general election less than two months away, and his term set to expire, Hinds said his staff will remain in office after he resigns to handle any legislative issues in the district through the remainder of the year. The decision to proceed in this manner was reached following discussions with Senate officials, Hinds said.
"We're done with the formal session, there's no more roll call votes at this stage, I've already told the public I'm not running for reelection, and we're past the primaries at this point," Hinds said.
"My staff will stay until the end of the year in my office working closely with the representatives in the county to make sure any needs are addressed. It's only because of that that I felt comfortable that I could accept and resign before the end of the year."
State Rep. Paul Mark, D-Peru, and unenrolled candidate Brendan Phair of Pittsfield are the candidates for Hinds' Senate seat in the general election on Nov. 8.
Hinds said he is the first permanent executive director of the Edward M. Kennedy Institute since former Massachusetts College of Liberal Arts President Mary K. Grant, who served from 2017 to 2019. He succeeds Susan Heilman, who had been serving as interim executive director.
Hinds said he didn't learn the position was available until the Senate session ended on Aug. 1. According to the Kennedy Institute, he was one of 160 candidates who were considered for the position.
"I've always admired the institute and the work it's been doing to maintain the senator's legacy and educate the public about the importance of democracy in the role of our government and its role in the senate," he said.
"But what really caught my eye is that the board after Jan. 6 determined they wanted to play a larger role in national dialogue and to really bring Republicans and Democrats together to avoid the further political violence that we're starting to see more regularly.
"That really jumped out to me as a perfect fit because it combines my international negotiating work with domestic political work. It really caught my attention."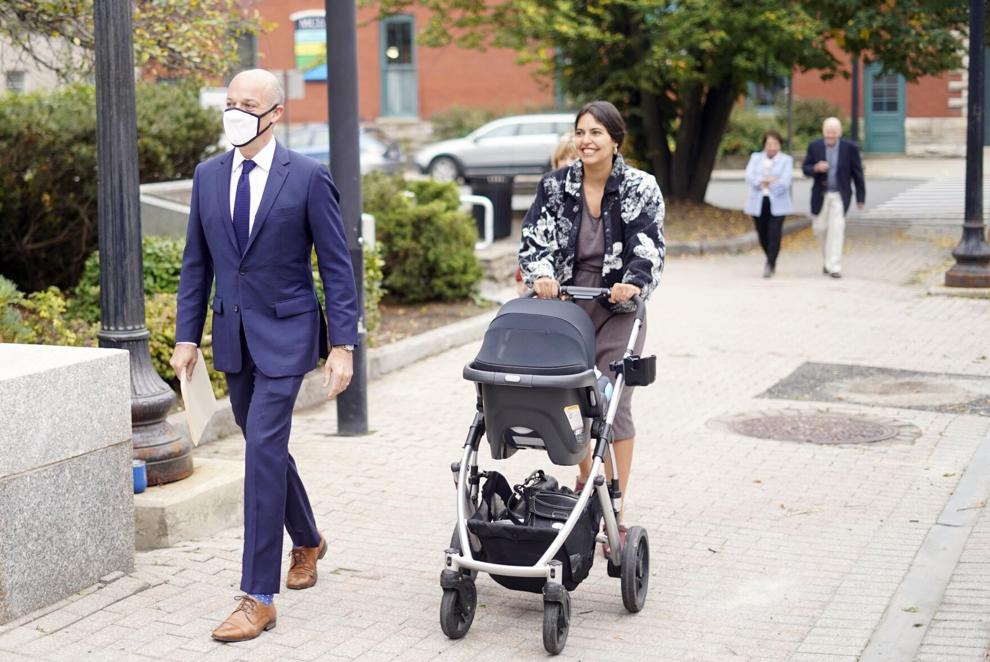 Before his election to the Senate, Hinds served as an aide to former U.S. Rep. John W. Olver, D-Amherst, and led two Berkshire County social service organizations. He also served with the United Nations for nearly 10 years, based in Baghdad. He worked on resolving territory disputes in Jerusalem as part of the Middle East Peace Process, and to remove Syria's chemical weapons program. He has no previous connection to Kennedy, who died in 2009.
"We have met a couple of times," Hinds said. "But ultimately I've just admired his work from afar."
Hinds said he wants to continue the Kennedy Institute's work to facilitate national dialogue with similar institutions from across the aisle.
"They've been working with the Orrin Hatch Foundation and the Bob Dole Institute to really address the crisis in our democracy," Hinds said. "So kind of doubling down on that work is a real priority of mine."
The goal of The Senate Project, which the Kennedy Institute has launched in partnership with the Bipartisan Policy Center and the Orrin G. Hatch Foundation, is for the public to hear leading senators from each end of the political spectrum.
Hinds also wants to expand the institute's role in civic education.
"The institute has established itself as an award-winning civic education institution to really focus on Massachusetts school students and others," Hinds said. "But now with the reality of virtual learning being adopted more widely we really hope to bring the model of civic education to every state in the nation, so that's another area of growth that we're focused on."
When asked Tuesday if he was done with politics, Hinds, who is 46, said, "I have no idea, but I'm taking it one step at a time.
"I haven't even thought about that, to be honest with you," he said. "I'm pretty focused now on doing this national level work and really digging into what the institute has to offer."
Bruce A. Percelay, who chairs the Kennedy Institute's board of directors, said in a news release that Hinds' political, diplomatic and nonprofit experience stood out among the candidates.
"As the Kennedy Institute moves to a new level of national reach and impact in promoting a renewed search for bipartisan common ground in the Senate and stronger civic engagement among all Americans, Adam's government, political, and nonprofit experience here and abroad made him an ideal candidate for CEO," Percelay said.
"Among the 160 candidates we considered, Adam stood out as exceptionally qualified, connected, and committed to the Kennedy Institute's mission."
Former Congressman Joseph P. Kennedy III, who is also a Kennedy Institute board member, said Hinds will bring new energy and vision to the organization.
"I'm excited to see what he and the Kennedy Institute will do together to continue to educate the public about the important role of the Senate and encourage everyone in our country to participate in our democracy and the civic life of our communities," he said in the release.
In the Senate, Hinds chairs the joint committee on revenue and the Senate Committee on Reimagining Massachusetts Post-Pandemic Resiliency. He has also been an active member of committees overseeing redistricting, intergovernmental affairs, and racial equity, civil rights and inclusion.
While serving in the Senate, Hinds has recently split his time between an apartment in Pittsfield and a home in Amherst.
"It looks like we're staying in two locations because my wife's job is in Amherst," he said. "Now we'll kind of shift probably to Boston and Amherst."