PITTSFIELD — After losing all or much of last season because of the coronavirus pandemic, the leaders of five major Berkshire performing arts organizations say they plan to bounce back this summer with a creative mix of indoor, outdoor and virtual programming that they believe will help them remain long-term, viable members of the local economy.
"I see this summer as an experiment in many different ways that will inform how we come back," said Pamela Tatge, executive director and artistic director of Jacob's Pillow Dance Festival in Becket.
The leaders or representatives of the Pillow, Barrington Stage Company, Berkshire Theatre Group, the Boston Symphony Orchestra and Williamstown Theatre Festival took part in Friday's discussion, a virtual town hall that was moderated by 1Berkshire President and CEO Jonathan Butler.
All five said they plan to present a hybrid of indoor, outdoor and virtual performances this year. Many intend to continue providing virtual or taped performances that patrons from outside the Berkshires can access online. All the organizations turned to technology last year when the pandemic forced live performances to shut down, and some said that pivot helped them find new audiences.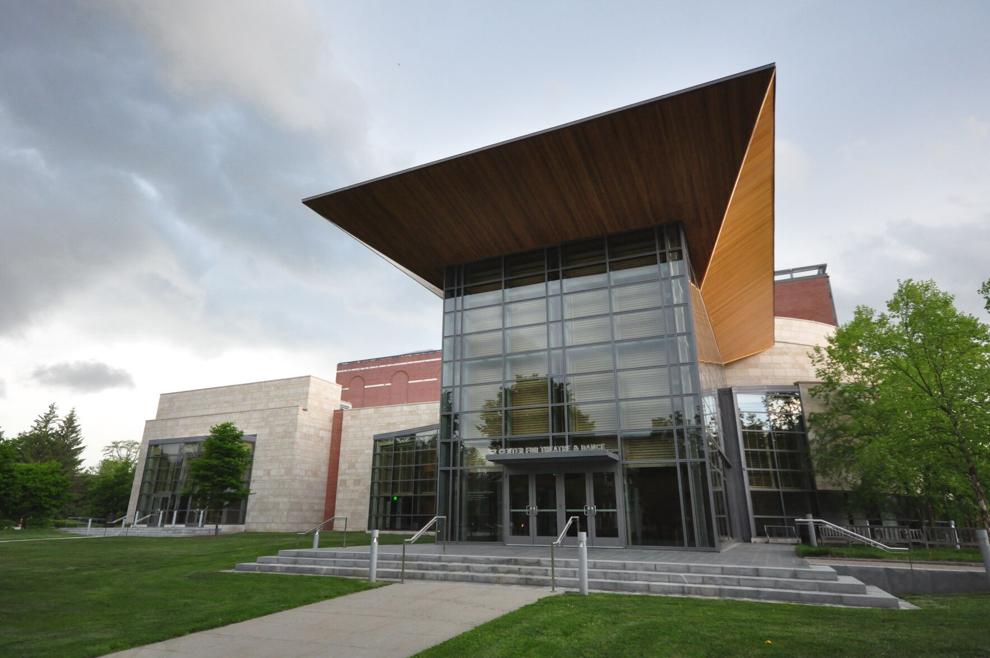 "We will continue to make work with our partner, Audible, so we can continue to bring the work of the Williamstown Theatre Festival to a global audience," said WTF Artistic Director Mandy Greenfield.
Outdoor shows will be held in all manner of venues: Berkshire Theatre Group will place tents at its campuses in Pittsfield and Stockbridge; Barrington Stage will use its performance center on Laurel Street near General Dynamics Mission Systems; Jacob's Pillow will be holding performances around the county; and Williamstown Theatre Festival literally will use the town of Williamstown as an outdoor canvas.
WTF will stage plays by nine Black playwrights on the lawn in front of the '62 Center for Theatre and Dance, and the world premiere of the musical, "Row," at the reflecting pool at The Clark Art Institute.
In collaboration with a group called the Forest of Art, WTF also will stage "Alien/Nation," an outdoor performance that Greenfield describes as an "interactive installation piece of theater" that will be installed in the "nooks and crannies" of Williamstown. It can be viewed "either by foot or by car," she said.
"It's a season that relies on the literal architecture of Williamstown, Mass., to come to life," Greenfield said. "And I hope that our audiences bring a spirit of adventure and openness to it as it hopes to bring everyone's senses back to life in a real celebration of human ingenuity."
The BSO, of course, always has held outdoor performances at its summer home, at Tanglewood, with the lawn in front of The Shed being one of the most iconic viewing spaces. Because of COVID-19 safety protocols, the sale of lawn tickets will be limited to four per household at this point, according to Alexandra Fuchs, the chief operating officer of the BSO.
Patrons who plan to sit on the lawn will receive an 8-foot-by-8-foot covering — "a glorified piece of plastic," Fuchs said — that is designed to provide enough space for chairs and accouterments for either two adults, or two adults and one child. Patrons will be required to stay seated within 1 foot of that covering.
"We felt that it was important to keep the essence of Tanglewood, and people love to picnic on the lawn, and that's part of the experience," Fuchs said. "The idea is to keep space along the lawn between people [and] give them their space to enjoy it."
At present, James Taylor is scheduled to perform at Tanglewood on Aug. 31. Asked by Butler what the status of that concert is, Fuchs said, "We are still tracking and monitoring what we're going to do once we get into August. We do have a date at the end of August, and we're hopeful. We'll just have to keep monitoring and keep on tracking."
All five organizations plan to operate under COVID safety protocols. Several said they plan to either post a video on their website, or play one before a live performance to outline the conditions that patrons are required to follow.
"My feeling is that with the safety protocol, people should feel comfortable, and if they're not, they probably shouldn't go," said Julianne Boyd, the artistic director of Barrington Stage Company. "But, we're finding that the majority of people really want to get out. Our job is to let them know that it's a shared responsibility between us at Barrington Stage, the artists and the audience."
All the hybrid indoor, outdoor and virtual performances that performing arts organizations have turned to was done out of necessity, but all five participants said some form of that mix will remain in place once the pandemic has passed.
"I think that we are forever changed, if you will," said Kate Maguire, the artistic director/CEO of Berkshire Theatre Group.
"I think we have discovered some new ways of working that are suited to what we do. There are some things that we are doing that I will be glad to say bye-bye to and never see again, like Zoom calls. But, I know one of the things that has changed dramatically are finding spaces, new spaces to do performances. ... I suspect that we'll be using our grounds in new ways for years to come."