PITTSFIELD — A year after Memorial Day processions were closed to the public because of coronavirus pandemic safety concerns, a Monday ceremony brought tears to the eyes of some in attendance.
"I lost friends who saved my life," said Marine Corps veteran John Harding, 78, who served in Vietnam. "I don't know how many people understand that. I heard names of people who I didn't know had died."
Well over 100 people, including veterans and their family members, attended the Memorial Day ceremony at Pittsfield Cemetery on a chilly morning, on a day when the city's Memorial Day parade was canceled for the second consecutive year.
Some veterans wore military jackets bearing the names of their posts or veterans organizations, and several stood in salute for parts of the ceremony. Many exchanged hugs and made plans to catch up with longtime friends and acquaintances, their faces no longer covered by masks.
But, there were notable absences, including that of Anthony "Tony" Pastore, who died in January, at age 96.
Pastore, a World War II veteran who was honored as the Berkshire Veterans Coalition's Veteran of the Year in November, had sang the national anthem at local Memorial Day and Veterans Day events for the past 10 to 15 years.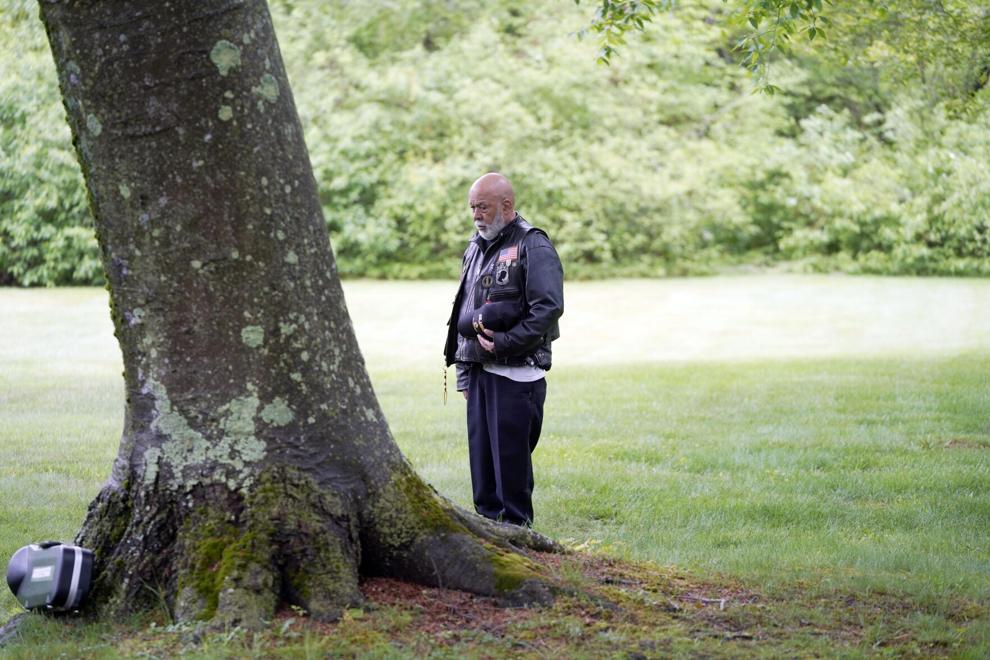 "Ninety-five years old and he still came out and sang that anthem," said Harding, who called Pastore one of his closest friends.
The Rev. Peter Gregory, an Air Force veteran, read the names of 131 local veterans who have died over the past two years. Gregory said that list ran longer than the average of 40 to 50 per year, in part because there was no reading last year because of the pandemic, and in part because of the death toll of the pandemic itself.
Gregory, the retired pastor of St. Charles Borromeo Catholic Church in Pittsfield, now is chaplain for Soldier On, a nonprofit that serves veterans experiencing homelessness.
Mike Bradley delivered a rendition of the national anthem to a loud round of applause.
Ahead of the ceremony, Harding and a team of volunteers placed flags on hundreds of veterans' graves at Pittsfield Cemetery and St. Joseph's Cemetery. Staff Sgt. P.J. Hunt, in the keynote speech Monday, described the "tremendous honor" of participating in that process.
"It gave me the opportunity to spend a brief moment with veterans of every conflict from the American Revolution to the Gulf War," Hunt said. "It gives me a great sense of pride in what I do to know that long after I'm gone and as long as America remains, someone like me will be out here on a day just like this."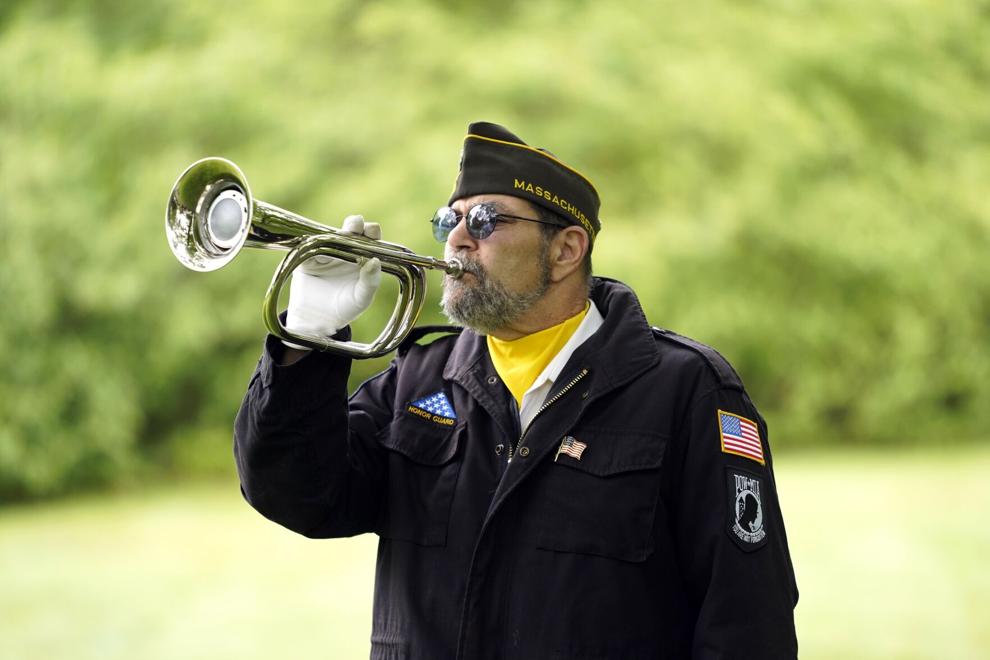 Pittsfield Mayor Linda Tyer, in her remarks, addressed the sacrifices that veterans make and the struggles that many face upon returning home. Tyer also said that to see "all of your faces without your masks" was "a milestone" in the public health crisis.
"While we honor those who served in the military and died protecting our homeland, we must also remember those who struggle when they return home and be mindful of the suicides that are currently a major mental health crisis within the military," Tyer said.
"Our brothers and sisters who struggle with post-traumatic stress disorder deserve our medical care and our kindness."