Historian, literary scholar and organizer Shana Russell will deliver the 24th W.E.B. Du Bois Memorial Lecture at Bard College at Simon's Rock via Zoom.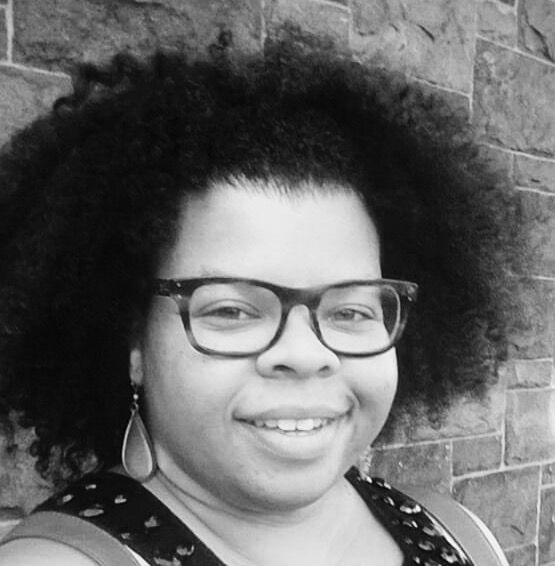 Russell, an assistant professor of English at Bard High School Early College Newark, will discuss her research on domestic workers and her role in the Rikers Public Memory Project, which documents the experiences of people impacted by incarceration through New York's Rikers Island jail complex.
Drawing upon Du Bois' work on The Crisis, the publication of the NAACP, Russell will explore the relationship between storytelling, scholarship and activism.
Members of the public can attend the lecture and participate in a question-and-answer session from 8 to 9:30 p.m. Monday on Zoom.
Russell, who holds a doctorate in American studies from Rutgers University, spoke with The Eagle ahead of the lecture about how she used The Crisis for her research, what she believes some historians tend to miss, and why literature and storytelling are key to the study of history.
Q: Tell me a bit about your work on the Rikers Public Memory Project and the movement to close Rikers.
A: Our goal was not to follow in the model of objective historical study, but one that is unapologetically in support of a movement, so, that meant creating different kinds of methodologies. Now, we have 105 stories all transcribed, and they will become part of a public archive at the New York Public Library.
Q: What do you think gets lost when people adhere to an idea that scholarship can and should be objective?
A: I'm using Du Bois and The Crisis, right, and they take that position: This is journalism, and it is good, rigorous journalism, but we're choosing a side. We are taking a position in this ongoing political conversation about race. So, for me, all of these issues are all deeply personal.
There are three generations, that I know of, of domestic workers in my family. My family has also been impacted by incarceration. So, part of the reason that I chose to leave traditional academia and work with Bard Early College and teaching what I teach is so I could lean into that, too.
Q: In one of your Maid in the USA blog posts, you write, "For me the story is the resolution ... The mundane is where the truth of history lies." Some historians are inclined to identify landmark moments or to fit events into a grand narrative. What truths might mundane stories reveal that those tendencies might miss?
A: It's something that I teach to my students: It's hard to learn that things happen. That's it. That's the reality of the lives that we live and what history looks like.My blog is actually named after a book written by a sociologist named Mary Romero. Even though there had been all kinds of theoretical studies of the relationship between maid and mistress and the sort of racial implications, no one had ever asked the people who do the job what they do every day until she did.
So, that was how she started, [asking], "Walk me through your day." And that's the thing of history that we miss, but I find it to be more interesting than these huge moments or speeches or court cases — not that those things are important. They definitely are, but I want to know how people feel about that, how they navigate it.
Q: And stories go beyond just a factual or scientific form of knowledge.
A: For sure. We don't treat it that way, but the kinds of conversations people have at their kitchen table are sometimes just as serious and important and impactful as what you would find in the history section of a library. And we have to be OK with the fact that perhaps that's more accurate than government documents, which are also one-sided. ...
Strategically, it makes teaching more impactful for me. People in general are drawn to the stories of individuals. When they can put a name and a face and a feeling to a historical movement or a piece of literature, they're more likely to engage with it.
So, I think that it's a huge deal to tell stories, and I've recently started doing performative storytelling for myself. I'm kind of learning to do my own story. And this talk is a kind of example of that, too. To realize that my own story and journey is a part of this process, I'm leaning into that a little bit more.
Q: When you tell stories about people who have experienced oppression, how do you do so in a way that preserves a sense of their agency or avoids reducing them to passive victims?
A: My approach to doing historical research is to go, "OK, any time that there is oppression anywhere in the world at any point in history, there's always someone who's resisting that oppression." I just have to find out where they are and where their voices are.
So, again, newspapers — especially tiny local newspapers — become this stellar archive of regular, everyday people talking about the little tiny things that they have done to push back at what is happening.
One of the cool things about The Crisis is that 100 years of the archives are publicly accessible on Google Books. The Crisis has been continuously in print since 1910, so, it's like this continuous public record of all kinds of conversations about Black life, culture, education, economics, and it changed with the tide.
I came across an article by Ella Baker and Marvel Cooke written in the 1930s called "The Bronx Slave Market" about Black women who would stand on the street every morning and wait for housewives to come and size them up and make them an offer for a day's pay. So, that's what domestic work looked like during the Depression.
Q: And how has literature shaped your work?
A: The majority of my dissertation came from literature, so, how domestic worker organizers were being represented by authors.
Richard Wright, for example — because I happen to be working on a manuscript about him and his representation of women — after he wrote "Native Son," he set out to write a book like that with a woman as the protagonist. He never published it, but he worked on it for a long time, and one of the things that he did was take almost 100 interviews with domestic workers in New York City and transcripts of those interviews. ... I start every class by saying, "You can use historical documents to figure out what happened, but if you want to figure out how people felt about it, you've got to look at literature and culture."
Q: Du Bois at some points in his life held ideas that contradicted some of the ideas he previously expressed. Do we get his story right, and if not, how can we?
A: Because I studied domestic workers from the angle of labor, I spent a lot of time with Marxist scholars and folks who have claimed the later version of Du Bois, although he believed things that were completely contradictory before that. ...
People don't acknowledge that there has been a sort of anti-capitalist wing of every Black movement ever. The historical story that we like to tell is about the courts and the cops, and it just doesn't fit neatly into that to say, "Actually, the problem is capitalism," although Black organizers have been saying that for a long time. It's not just him. Martin Luther King also moved further left later in his life, and we don't talk about that, either, though we should.
Q: What do you hope someone attending the talk takes away from it?
A: I hope to sort of break some of the stereotypes about where learning happens, who "owns" information, to take away the stigma of what we would consider "scholarly" study, recognizing that it's something that we all do. We're all a part of the conversation and have something to contribute to it, and we don't have to separate what we do in the classroom from the work that we do in the world.