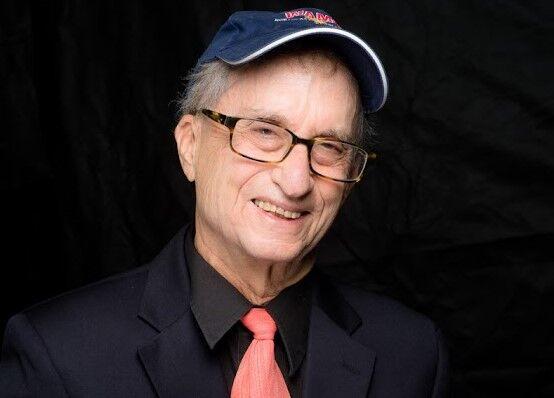 GREAT BARRINGTON — After more than 40 years on the air at WAMC Northeast Public Radio, Alan Chartock has decided to hang up his microphone.
The 81-year-old Great Barrington resident, who has led the Albany, N.Y.-based radio station since 1981, announced Thursday that he was retiring as president and CEO, effective immediately, according to WAMC.
Stacey Rosenberry, the station's director of operations and engineering, was named interim CEO Thursday by the executive committee of WAMC's board of trustees. The board will conduct an executive search for a new CEO following a strategic planning process that is currently underway.
Although Chartock's retirement is effective immediately, the board said Thursday that he will continue to help the station in any way he can. A full celebration in honor of Chartock is being planned for a later date.
Chartock, known as "Alan" to all his colleagues, reflected on his four-decade tenure at WAMC in a news release.
"I feel it is time for me to turn things over," Chartock said. "This has been the journey of a lifetime and I have loved every minute, every challenge and every opportunity for growth this work has afforded me. But it's time to let a new crop of leaders take the helm and I have every confidence that the board and staff will more than rise to the occasion."
Originally from New York City, Chartock was a 39-year-old political science professor at SUNY New Paltz in 1981 when he started leading WAMC, when Albany Medical College handed over the station's FM signal that it had used for in-house medical lectures. Under Chartock's leadership, WAMC has grown into an award-winning, 29 station network that serves seven states, including Western Massachusetts.
He also created numerous programs on WAMC, including Capital Connection, a weekly show with New York leaders about the topics of the day, and Congressional Corner. Chartock turned his 12 years of weekly interviews with the late Gov. Mario Cuomo into a book titled, "Me and Mario."
"More than all the stations and all the programming, Alan built a community," said WAMC board Chair Dorothy H. Reynolds. "He built it with a passion and an energy that was just boundless. While we are incredibly sorry to see him leave the leadership of WAMC, he has more than earned the right to step down and relax a bit. While Alan's retirement is effective immediately, he has assured us he stands ready to continue to help in any way we might need his support."
A longtime Berkshire County resident, Chartock has served on the Select Board in Alford, and as a columnist for several local publications, including The Berkshire Eagle, Berkshire Edge and the Berkshire Record, which suspended operations in 2020.
Rosenberry said she will continue to build on the foundation that Chartock created.
"I am incredibly honored that the board is placing its trust in me," she said. "I'm committed to maintaining the stability that Alan has built here at WAMC. This is and will always remain the WAMC we all know and love."
"There will be no 'replacing' Alan," added Joe Donahue, senior adviser at WAMC and host of daily programs The Roundtable and The Book Show, who has worked with Chartock for 30 years. "His passion for this work, for this station, for what WAMC means to the larger community is simply unmatched. We will do all we can to ensure that his work moves forward and that the station continues to thrive."