LEE — A longtime firefighter who spent five decades with the Lee Fire Department saving property and lives and was dedicated to the Lee Library has died, family and friends said Thursday.
Former Lee Fire Chief Alan "Mickey" Sparks, who also was known as "Sparky," passed away Wednesday, after a brief battle with cancer, according to his family. Sparks, a Vietnam War veteran and one-time Lee Police officer, was 74.
Sparks' funeral Mass at St. Mary's Church in Lee will be at 11 a.m. Tuesday, with burial to follow at St. Mary's Cemetery. Calling hours are from 4 to 6 p.m. Monday at Kelly Funeral Home, which is in charge of arrangements.
Sparks and retired Lee Fire Chief Ronald Driscoll joined the department April 15, 1968, and rose through the ranks together. When Driscoll was named chief in 1988, he didn't hesitate to name Sparks the deputy chief.
"He was a very good deputy chief," Driscoll said. "We were always good friends and we worked well together."
Sparks succeeded Driscoll after he retired in February 2011. Sparks stepped down six years later, on Feb. 20, 2017, capping a 49-year firefighting career in Lee.
"He was a stern leader but had a great sense of humor," recalled William Brunell, Lee's current assistant chief, who works out of the South Lee fire station.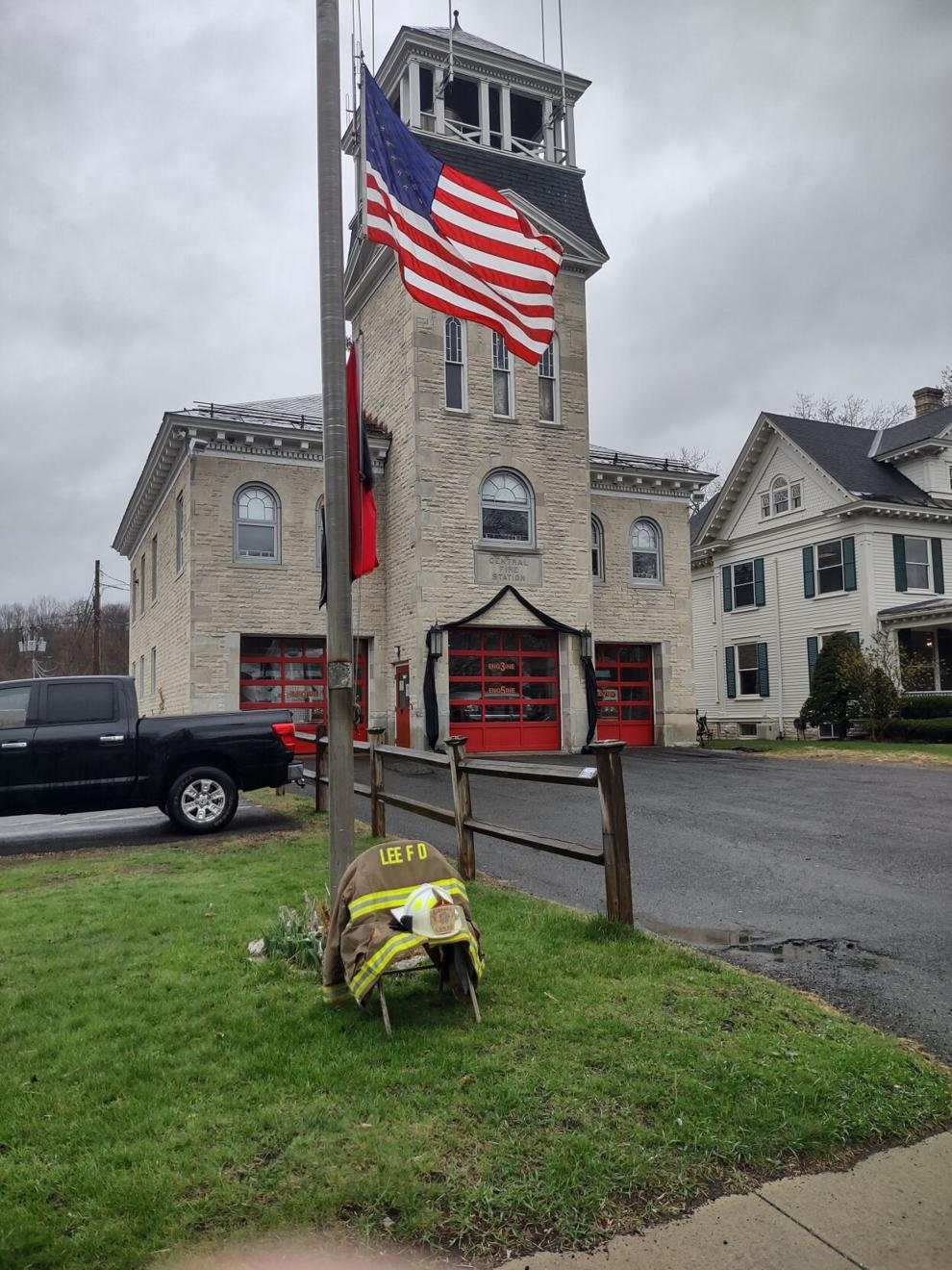 After Sparks retired and until the coronavirus pandemic, he remained a fixture at the downtown fire station, according to Lee Fire Chief/Ambulance Director Ryan Brown.
Brown succeeded Sparks, becoming the town's first full-time fire chief, who also manages the town's volunteer ambulance corps.
"Every day, Sparky would bring me the mail in the morning and 'hold court' at the fire station in the afternoon," Brown said. "He will be missed by me. His little anecdotes were always filled with his version of simple wisdom."
Sparks also was dedicated to the upkeep of the Lee Library, spending the past 10 years as the custodian caring for the downtown historic building, said Mary Philpott, chair of the library's board of directors.
"When something needed to be done, he took care of it. Working with our library directors and vendors, Mickey helped to coordinate all aspects of our largest projects, like installing new flooring and carpeting," Philpott said.
She added: "He often greeted staff early in the morning, and the days started off with a story and a smile."
Sparks is survived by his wife, Cathie Kelly. The couple celebrated their 25th wedding anniversary March 17. He leaves behind two daughters, a son and seven grandchildren.