PROVINCETOWN — As mayor of Holyoke, Alex Morse answered to 40,000 residents. Now, he reports to just five people: The Provincetown Select Board.
And he's more than OK with that change.
Even before he ran for Congress in 2020, Morse often occupied the political spotlight in Holyoke, having become the youngest and first openly gay mayor of his hometown at age 22. Today, more of his work lies behind the scenes in Provincetown, where, as town manager, Morse runs the daily operations of a 3,662-person community at the northern tip of Cape Cod.
That role may come as a surprise to those who came to know the 32-year-old Morse through last year's congressional campaign, in which he sought to unseat a powerful committee chairman who has been in office longer than Morse has been alive.
As he rallied left-leaning Democrats across the nation, the bid brought Morse to Berkshire County communities such as Lee, where he lent his voice to residents fighting a toxic waste dump, and Pittsfield, where eight of 11 city councilors backed his insurgent campaign. In the September 2020 primary, he won 13,109 votes in Berkshire County to U.S. Rep. Richard Neal's 17,514.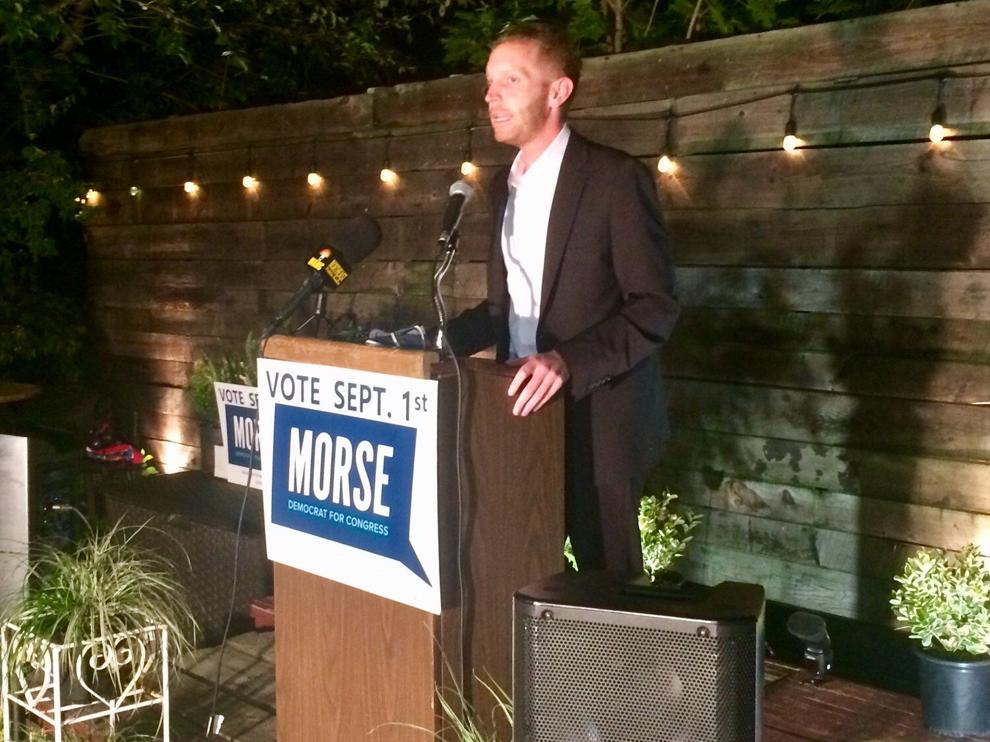 In an interview about his political journey, Morse told The Eagle he remains proud of the movement that he worked to build, but that he wanted a break from electoral politics.
"I had been mayor nearly a third of my life," he says. "All of my 20s were spent campaigning or being mayor."
The new job has allowed him to focus on public service without worrying about "doing political things," such as raising money or running a campaign.
"You actually govern, and you make decisions each and every day that have real-life implications for people and employees," Morse said. "That's what I did as mayor for almost 10 years: balanced budgets, negotiated with unions, hired staff. So, just the day-to-day inner workings of government keep you busy."
When Morse challenged Neal last year, the race brought national attention that rarely reaches Western Massachusetts, where many residents feel their region is treated as an afterthought.
But, post-March pandemic restrictions hampered the campaign. Then came the now-infamous college Democrats letter, which raised concerns of inappropriate behavior by Morse weeks before early voting began in August, although it did not offer specific claims of misconduct. Later reports by The Intercept suggested that some students involved had political motivations — "Neal will give me an internship," one said — and the Massachusetts Democratic Party chairman's involvement violated party bylaws, the party's own investigation confirmed.
In Provincetown, Morse is no longer taking on the political establishment. Many residents followed or donated to Morse's campaign, and in the six months he has spent in office, his open communication style and propensity to turn plans into action have made a good impression on many.
"As a newly elected Select Board member who wanted to unite a board and to work collaboratively with the town manager to solve problems, having Alex in the position is a real blessing," said Leslie Sandberg, the only official who was not yet a member of the board when it unanimously picked Morse for the job out of more than 120 applicants.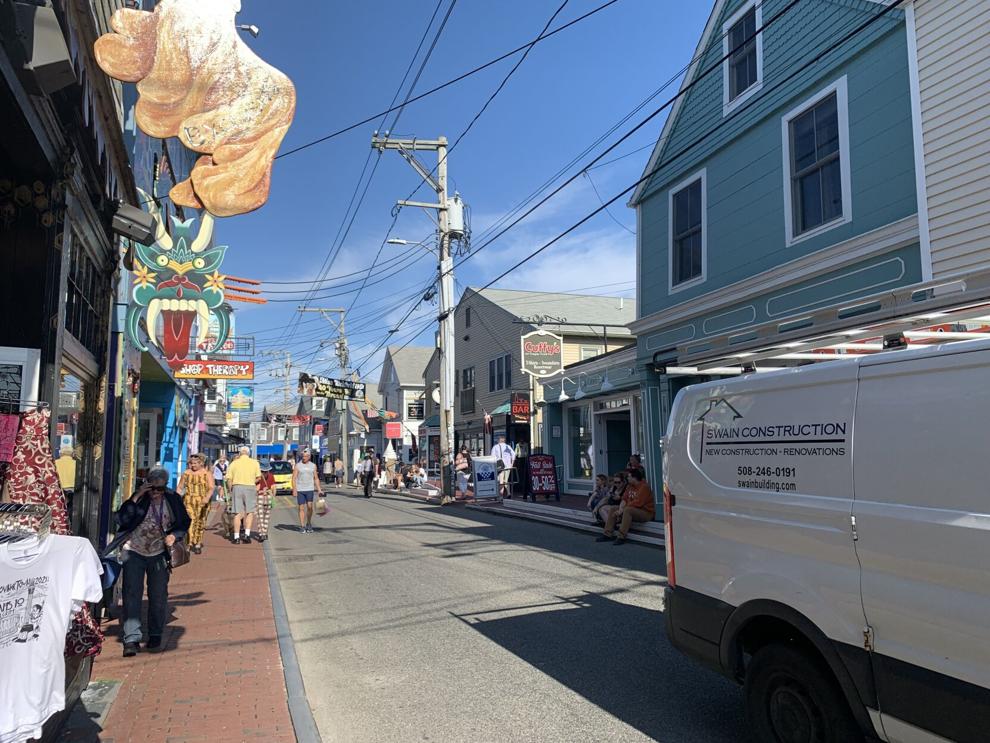 "We have somebody who understands that problem-solving is the basis of municipal government," Sandberg said, "and he has the energy, the drive, the intellect and the experience to get it done."
Path to Provincetown
After he was first elected mayor in 2011, Morse told The Boston Globe he wanted to spend eight to 10 years in office. He said he was unsure if he would stay in politics but wanted to spend the rest of his life in public service.
The night Morse lost the primary in 2020, reporters asked if he might run again in 2022. Everything, he replied, was "on the table."
"The fight continues," he said, "because we need to decide what kind of community and country we need to be."
Observers had come to describe the race as a referendum in equal parts on the direction of the Democratic Party, the role of money in politics and the future of a region. Some viewed the contest as an occasion for Democrats to opt for change, or to stick with an old-school politician.
After a bruising campaign — the final month saw Morse "accused, condemned and then vindicated," The New York Times proclaimed — Morse garnered 41 percent of the vote, short of Neal's 59 percent. But, in a high-turnout election, nearly 60,000 people cast their ballots for Morse, including more than 13,000 in Berkshire County.
Neal himself had not received that many Berkshire County votes in a primary until 2020.
On the night of Morse's defeat, supporters wanted more. "I walked off the podium, and people immediately started saying to me, 'You did better than anyone else did.' 'It was a political smear.' And 'Are you going to run again in 2022?' " Morse said. He sounded notes that night of sticking with the fight, but he now says he needed more time to reflect.
When Morse says "we all had a rough 2020," he's making an understatement.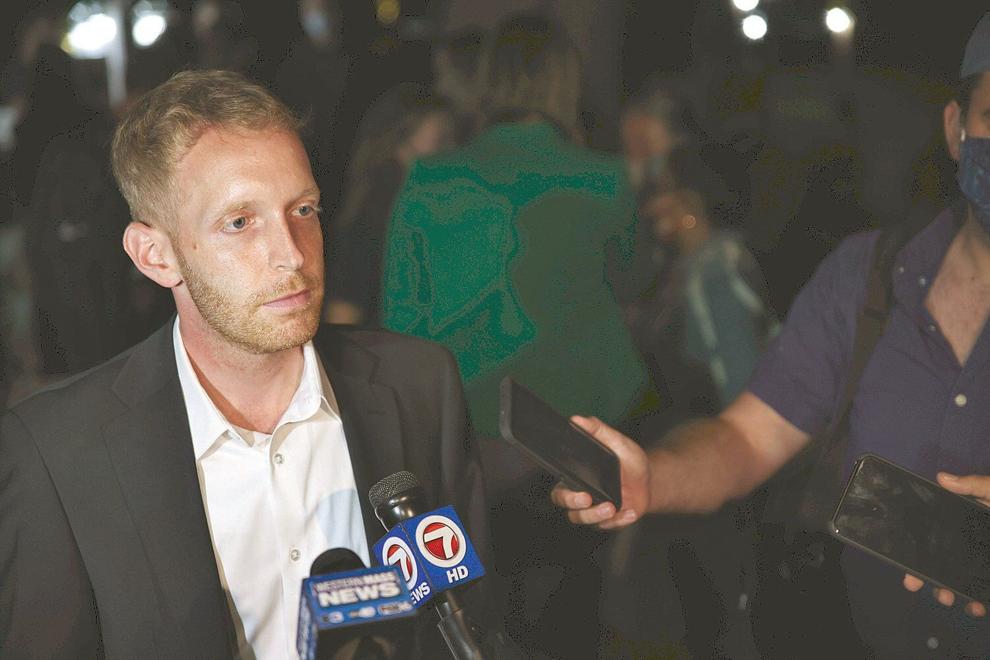 That February in 2020, his brother, Doug, died of a heroin overdose, just over two years after he lost his mother, Kim. And while running for Congress, Morse remained responsible for managing the pandemic in a city where nearly 80 residents died at the Holyoke Soldiers' Home.
"Add a congressional campaign and hours a day of fundraising calls and the stress of the last month of the campaign [with the college Democrats letter] and everything that came with that," Morse said. "And then it all just ended on Sept. 1."
While others wanted to talk about what a 2022 rematch could look like — and that question continued to sit on his mind — Morse took a trip to Provincetown with friends for the long weekend following the primary.
"This has always been a place where I would come to get away to some extent, and there aren't many places where I felt like I could do that," he says with a laugh.
A few weeks later, he welcomed a new companion into his life: a goldendoodle named Oliver. Rather than making speeches or raising money, Morse started to spend his time baking and meeting people at the dog park. Politics, he says now, "can be very transactional," taking away from "the smaller, more simple things in life."
"I still believe in everything that we fought for, but it just came down to me as a human and an individual," he said.
"Yeah, of course I flirted with it," he said about the possibility of running again, "but I just couldn't get myself to be all in at the time, to make that decision again."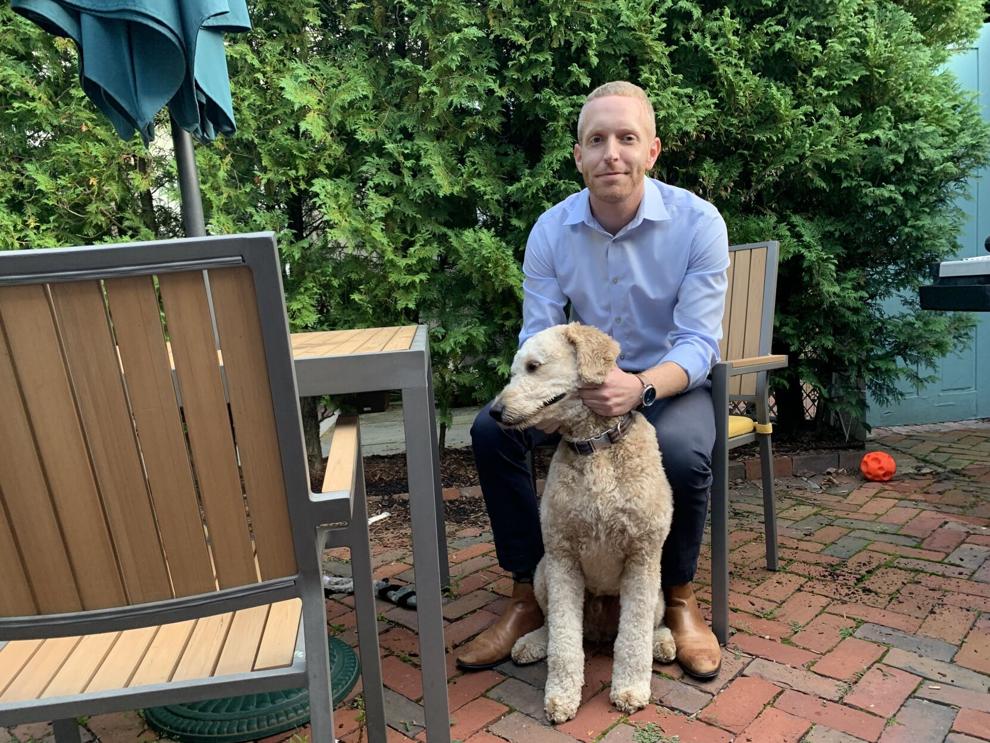 Home away from home
From where he sits now in Provincetown's town hall, Morse can hear tour buses as they take visitors down Commercial Street to Provincetown's beaches, art galleries and gay bars. There, residents celebrate a proud local history but say leadership is needed to address a decades-old housing crisis that has decimated the workforce.
Morse believed his experience as mayor left him well equipped to provide the leadership Provincetown needed. The toughest decision was to leave his hometown, Morse said, but by February, when he sat for a virtual interview with the Provincetown Select Board, he was ready to make the change.
"Every time I've had to run for mayor, it's spending time raising money and, you know, doing political things when I really just want to govern and do what I enjoy and do what I excel at," he told the board.
With a three-year, $185,000-per-year contract (Holyoke paid him less than half that salary), Morse says he's committed to the town and won't be running for office anytime soon. What may be in the cards, however, is an eventual return at least to Western Massachusetts, if not necessarily its political scene.
"Western Mass. is home, it will always be home, and I do see myself back there at some point in the future," said Morse, who keeps a picture of Holyoke's skyline and a campaign sign from his first mayoral campaign in his office. "I guess it's hard to rule anything out completely, right?"
Governing in Provincetown
Ask anyone in town what Provincetown's greatest challenge is, and "housing" is the first word you hear.
As investors have turned multi-family homes into condominiums, they have pushed prices up and workers out. The resulting population decline led the town to close its high school a decade ago. Condominiums make up half of the housing stock, and second-home owners and investors owned 71 percent of Provincetown homes in 2015, The New York Times reported.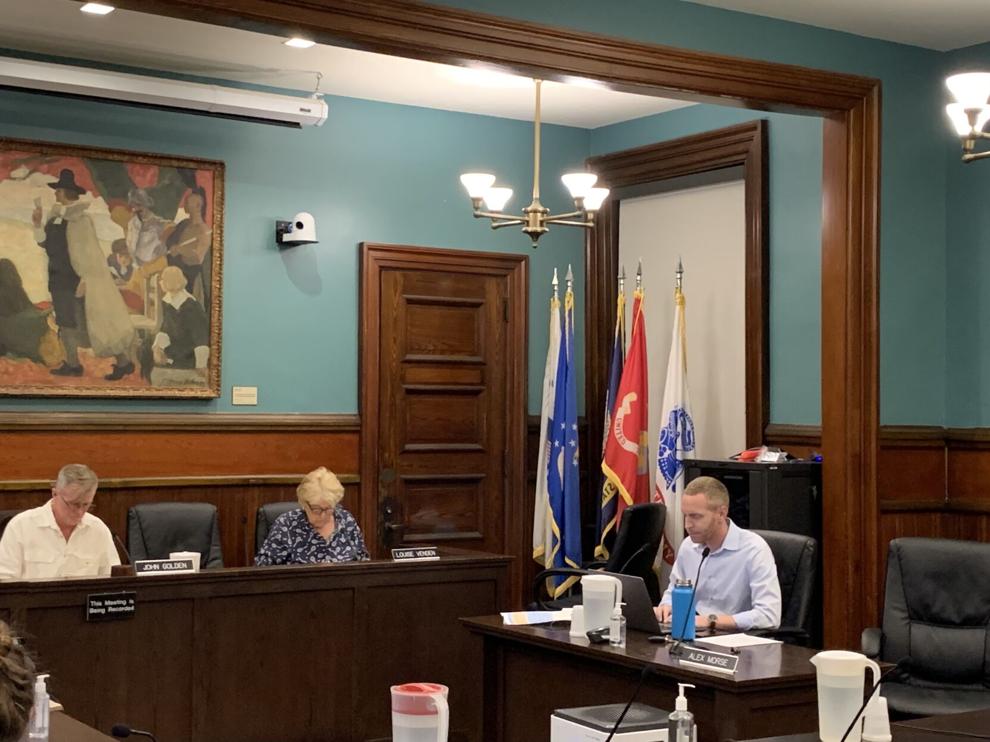 Since the pandemic hit, the situation has worsened. Some business owners — with fewer year-round workers to turn to — hire migrant workers, who come on seasonal visas. John Yingling, who owns three restaurants and has spent 51 years in town, called his reliance on workers from Jamaica "unsustainable."
"You can only go so long trying to run a restaurant without enough help," said Yingling, who said he donated to Morse's congressional campaign and believes his new town manager "understands the issues." "Eventually we're not going to be able to do it. And are the restaurants going to become condos, too?"
Failure to prioritize affordable housing over several decades has caused some residents to tune out local politics, said Kristyn Samok of Mad as a Hatter, a hat shop on Commercial Street.
"It's too far gone, almost," Samok said, referencing "a lot of bad decisions made over the last 20 years." Samok supported a proposed moratorium on condo conversions, but that push failed at 2015's town meeting.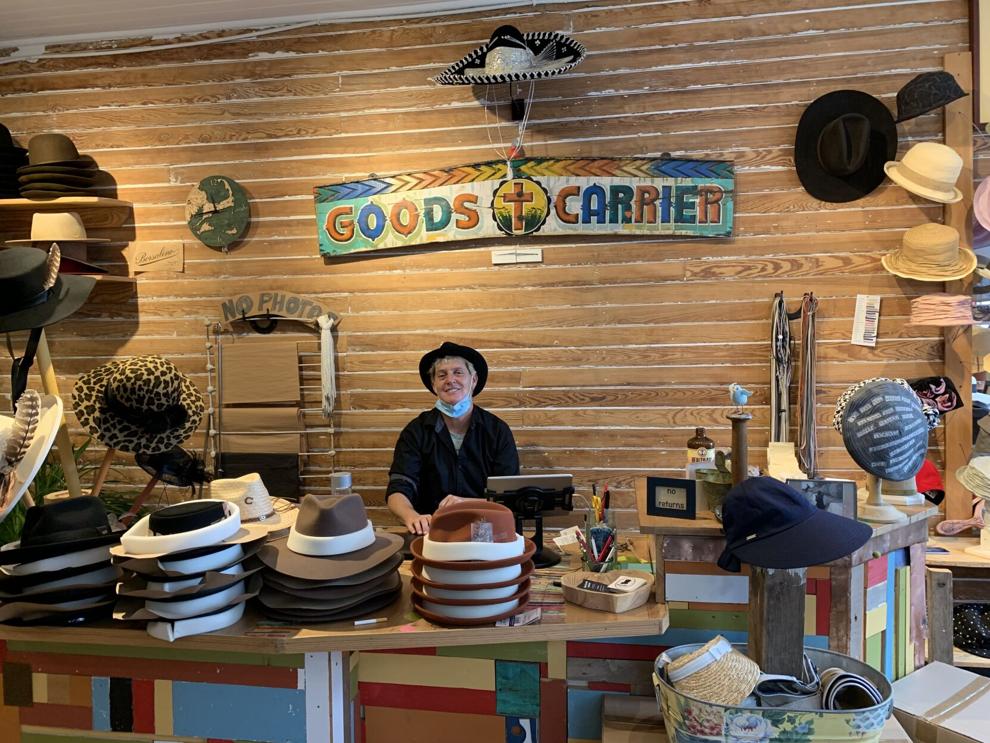 Richard Scepura, a registered nurse, said that when he became a seasonal resident at the age of 18, "we could come here and work in a T-shirt shop and save up some money for college." Three decades later, Scepura fears young people can no longer find a place for them in Provincetown.
"I still feel at home here largely because of the LGBTQ community, but this is becoming more a bastion of New York City, more and more like Martha's Vineyard or Nantucket," Scepura said.
Morse is well aware of the stakes.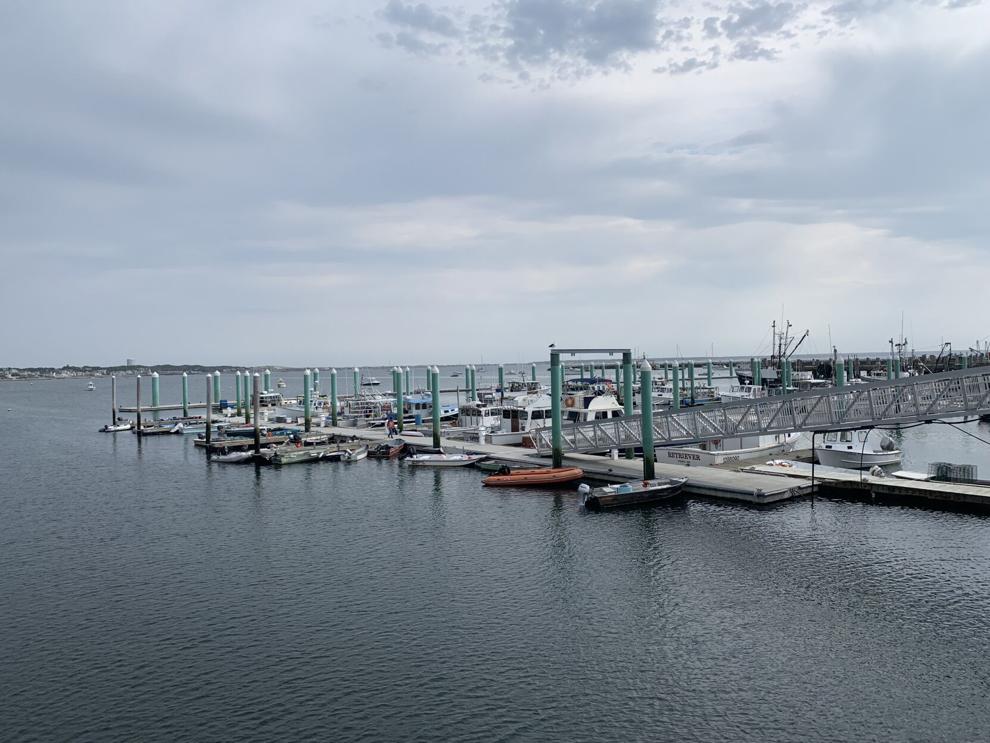 "Provincetown has always been known as this inclusive refuge for people of all backgrounds," Morse said. "It can't just be a place where folks with means can afford to spend time ... and everyday people can't afford to live here."
Morse sees part of his role as "providing a vision" for the town, he said, but most of the daily work requires "taking talk into action" on plans, sometimes grand but sometimes routine.
That spans anything from negotiating contracts with unions to compiling information for the Select Board. For instance, a proposal to build a new police station failed by nine votes at 2019's town meeting — most residents agreed on the need, but disagreed on the cost and design — and Morse's role is to tee up something residents can vote on at the next town meeting.
In the past few months, the town has received bids to create up to 60 affordable housing units in a town-owned building that has sat empty since 2013. Sandberg, the Select Board member, credits Morse for pushing that project forward.
"Our town in the last few years has not seen action like that," Sandberg said. "He really was able to get things going right away."
The town charter largely limits Morse's power to executing policies that the Select Board approves. But Sandberg said Morse and the board "share goals" on the top issues: creating affordable housing, adapting to climate change and expanding the sewer system.
"His direct report is to us, but he listens to a lot of people," Sandberg said. "As a Select Board member I don't have all of the answers, and I welcome ideas from my colleagues, from Alex and just from town."
Morse understands the importance of community engagement, Sandberg said, and "it comes from being a mayor." During a summer virus outbreak, Morse gave public health updates almost daily through social media.
Arthur Egeli, a filmmaker and artist with a gallery in town, said those communications helped inform business owners who feared both spreading the virus and losing business because of it.
"I think he's overqualified for the job, and if Western Massachusetts doesn't want him, I hope he stays forever," Egeli said.
Peter Cave Bullis, co-owner of The Captain's House bed and breakfast, said he contacted Morse on the new manager's first day in office about a tax-related concern. Morse emailed back that same day.
"They lost him," Bullis said of Western Massachusetts, addressing his business partner, who was not familiar with Morse. "We gained him."