A Lee resident is being recognized for his contributions to the American Cancer Society.
Ray Gardino recently was presented with a Sandra C. Labaree Volunteer Values Award — the most honored accolade from the society in New England, according to a news release.
Gardino has participated in the Relay For Life of Berkshire County for 13 years, and was motivated to honor his wife, Terrie, a thyroid cancer survivor. For the past seven years, he has volunteered his time as an event lead, heading up the Event Leadership Team.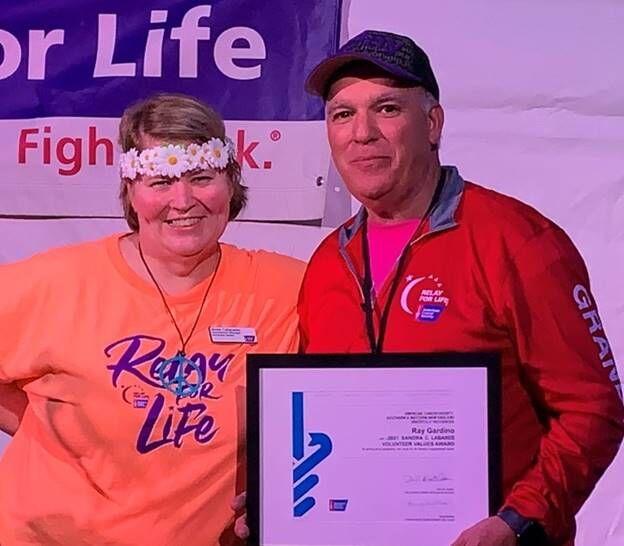 "I was so impressed with the level of detail Ray brought to examining the event location issue, and the subsequent decisions that had to be made around scaling back the 2020 event due to safety concerns," Anne Colacarro, development manager with the American Cancer Society, said in the release.
"He is skilled in his ways of communicating complicated news to the supporters across our region. Ray always makes sure the American Cancer Society is shared in a positive way in the Berkshire County community, and he is always on the lookout for new opportunities for involvement and growth."
For more information about the society's programs and services, visit Cancer.org or call 800-227-2345.