A little bit of snow in Berkshire County during October won't raise any eyebrows, but two feet of the white stuff? That's a whole other animal and exactly what happened nine years ago when a nor'easter pounded New England.
A few inches of snow on Oct. 27-28, 2011, along with a cold blast of air, set the stage for a haymaker of a storm over the next two days. A total of 9 1/2 inches fell in Williamstown, while higher elevations in the Berkshire saw more than two feet. Windsor, for example, recorded 26 inches of snow.
"Two feet of snow in October is not common," said Ingrid Amberger, a meteorologist with the National Weather Service in Albany, N.Y.
An early season Nor'Easter impacted the region 9 years ago, Oct 29-30, 2011 bringing a significant snowfall to some of the area. 1 to 2 feet of snow fell across much of western New England with highest totals across the Berkshires: https://t.co/2cv8aCXlsg#nywx #ctwx #mawx #vtwx pic.twitter.com/2clUiY5pGp

— NWS Albany (@NWSAlbany) October 29, 2020
The nor'easter brought traffic to a crawl in many parts of the Berkshires, but it didn't stop local high school cross country runners from competing in the Berkshire County Individual Championships at Berkshire Community College on Oct. 29.
"It was lightly snowing during the junior varsity race," said Mollie Daly, who ran varsity cross country at Pittsfield High School. "It was snowing so hard by the time I started I could barely see. I was not prepared because I remember my toes were numb and there was an inch or two of snow on the ground by the time I finished.
"When I came home there was suddenly a foot of snow."
While some runners were competing, others were in Cape Cod with Theresa Apple, who spent 20 years coaching cross country at Pittsfield High School.
"Usually my team would go to Cape Cod for the Cape Cod Relay Marathon," Apple said. "I had about 10 girls in Cape Cod, and parents were bringing the remaining girls after the race."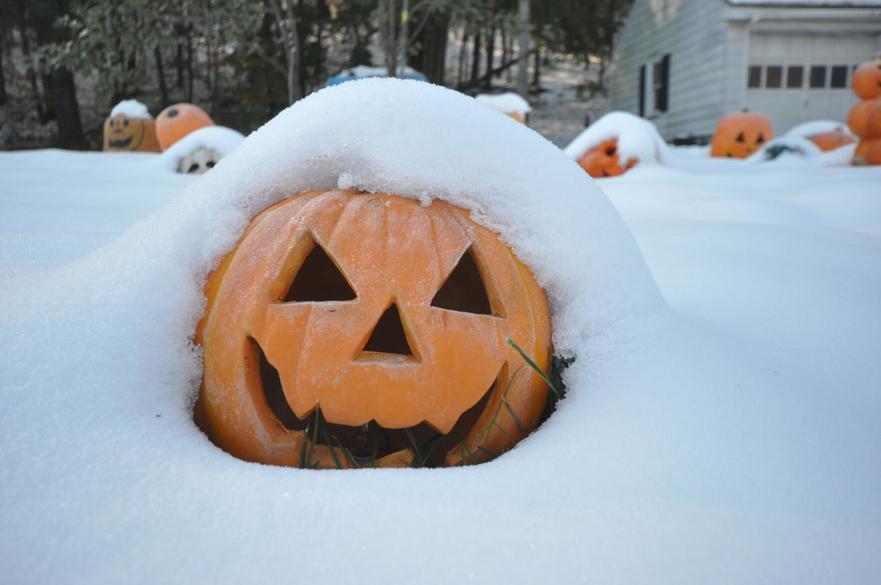 As the Berkshires was getting pounded by the snowstorm, Apple and the rest of the team were enjoying a beach day along the Atlantic Ocean.
"We were thinking there wasn't a storm and the rest of the team would be here before dinner," Apple said. "Parents told me I wouldn't believe it. One father who drives a big truck lives on Pomeroy Avenue and said they couldn't come because it took an hour to get home from BCC."
An estimated 2.5 million utility customers lost power throughout the Northeast due to heavy snow and downed trees on power lines, according to WRGB CBS 6 in Albany.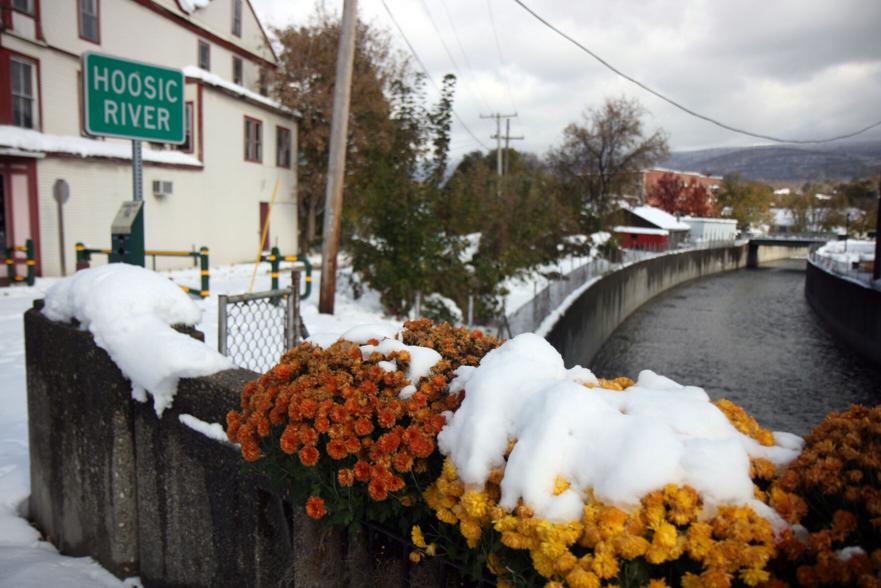 Snow rates reached 2 to 4 inches per hour in Berkshire County.
"It was one of those moments where it was awful at time the time, I couldn't believe I ran a 5K in this," Daly said. "But now, thinking about going through that with my team, it is such a great memory."