PITTSFIELD — Prosecutors from across the country, including Berkshire District Attorney Andrea Harrington, say members of the mob that stormed the Capitol this month must be held to account legally and that politicians who incited insurrection must denounce such violence.
"As Americans, we are deeply angered by this unprecedented assault on our Republic," the prosecutors wrote in a letter in association with the group Fair and Just Prosecution. "And as elected chief prosecutors, we say enough."
Harrington said in an interview that accountability is needed to send what she termed "a strong message and contain future violence."
"People stormed the Capitol to undermine a free and fair election, because they didn't like the result," she said.
The prosecutors called on President Trump and other politicians to denounce the Jan. 6 invasion of the Capitol, which led to multiple deaths and widespread vandalism and destruction, and to stop "perpetuating mistruths that are fanning distrust and division in our nation, and to accept the results of the 2020 election."
Four other district attorneys from Massachusetts signed the letter. They include David E. Sullivan of Northampton; Michael W. Morrissey of Norfolk County; Rachael Rollins of Suffolk County; and Marian T. Ryan of Middlesex County.
On Jan. 8, Harrington told members of her staff in a memo that political and racial violence has been seen in the Berkshires as well.
"I wish I could say I am surprised by the attack on the Capitol building but we've witnessed an escalation of racially and politically motivated incidents across the nation and right here in Berkshire County," she wrote, "as the President's rhetoric fanned the flames of divisiveness and hate for four years."
Harrington's memo cited "reports of white supremacist intimidation, violence, and criminal behavior from Great Barrington to North Adams to small and large towns throughout the county."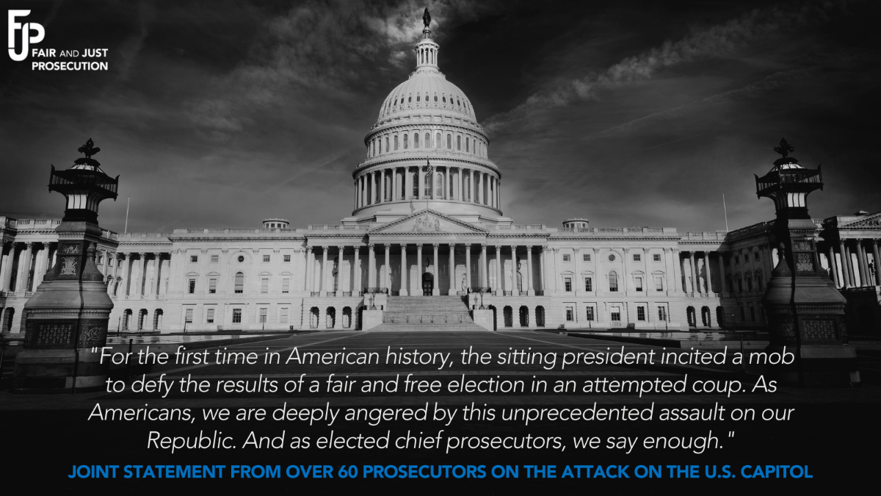 "We all know now that we cannot take our democracy and the rule of law for granted," she wrote. "Every person from Donald Trump on down to the rioters must be charged and prosecuted. The riot at the Capitol was not a mere expression of free speech — it was an attempt to undermine a fair, democratic election."
Harrington told her staff she is hopeful that after the Capitol violence Jan. 6, "true patriots" will respond. "The rioters have shown the world who they really are and the good, true patriots of this nation are rising to send them back underground," Harrington wrote.
In their letter, the prosecutors, more than 60 in all, said that citizens must believe their governmental systems have integrity.
"Public trust is at the heart of public safety, yet trust in government and our legal system has plummeted in the last four years. Words matter," the letter said. "And false narratives of a stolen election and efforts to disenfranchise countless Americans by ignoring their votes are attacks on our democracy and law and order, threatening the very well-being of our country."
The prosecutors' letter says that their work has gotten harder during the Trump presidency due to "attacks on the rule of law and our democratic institutions from the highest leaders in the country."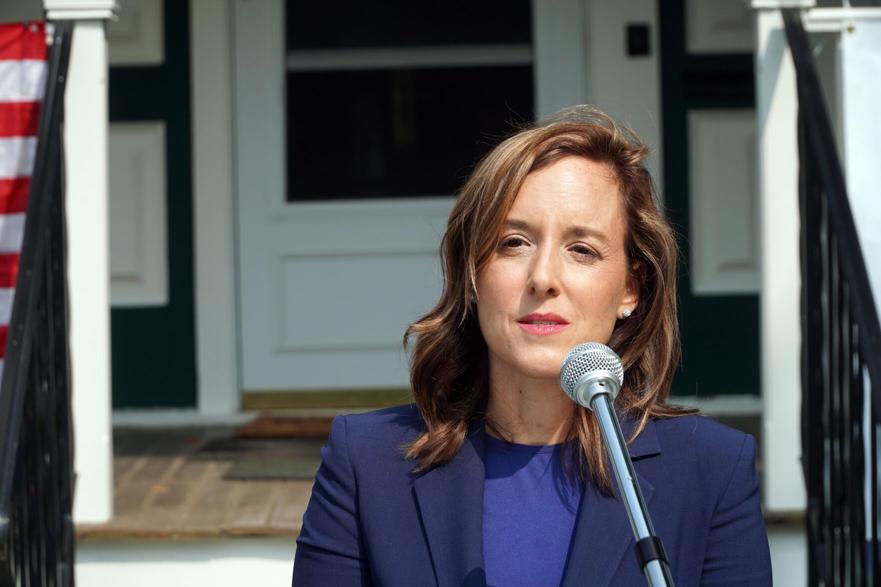 "Our leaders must be above lying, deception, and inciting violence – and they must be held to account when those lines are crossed," the letter said. "These events make clear that our future as a nation is at stake."
They also denounced what they saw as a racial double standard, given that police at the Capitol were documented in news and social media footage allowing rioters to enter areas of the hallowed building. They questioned why authorities were not better prepared for the insurrection and why they didn't make more arrests.
"During overwhelmingly peaceful protests for racial equity this past year, law enforcement across the United States all too often responded with violence, aggressive and militarized use of force, and mass arrests," they wrote. "Yet when predominantly white armed insurgents attacked our nation's halls of governance Wednesday, looting and destroying federal property, many in law enforcement appeared to stand aside."
"This profound and racist double standard makes clear the depth of inequity in our nation's policing practices, the need for broader systemic transformation, and the necessity of a thorough inquiry into Wednesday's law enforcement response," they said.