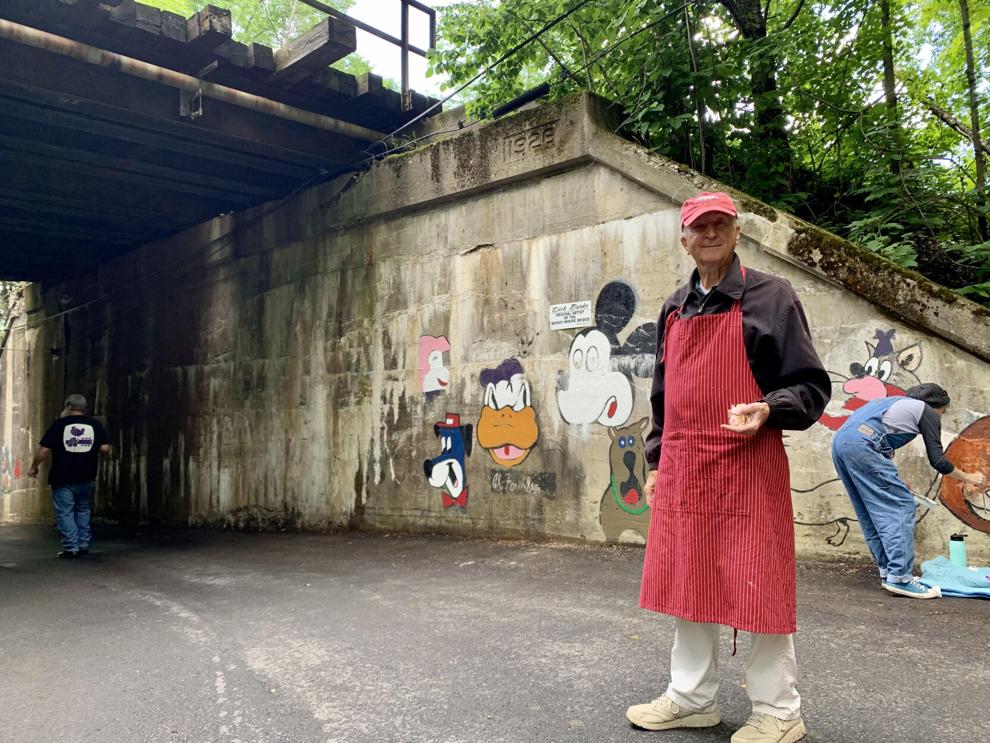 HINSDALE — Peter White is standing next to the Hinsdale/Dalton rail overpass as he recalls his grandmother talking about the trolley accident during the winter of 1910.
The accident injured her and several family members, as well as most of the 75 passengers. One young woman died.
"The poor girl, the poor girl," White's grandmother would say.
The Pittsfield Electric Street Railway trolley had jumped the rails after the operator lost control as it accelerated down icy tracks on a steep grade between Hinsdale and Dalton. Mill workers packed the car at 6:15 a.m. at Hinsdale center; like many of the others, White's grandmother and her family were headed to Woolen Mill in Dalton.
On Saturday, several artists and a group of community members, including White, worked under the Old Dalton Road overpass on which that trolley car traveled on its way to disaster. They painted a trolley car that's dedicated to those who endured the event, touched up the cartoon characters the overpass walls are famous for, and added a few new painted critters.
The Hinsdale Dayz Committee and Hinsdale Historical Society supported the event.
Allen Freshler, 81, was 10 when he began expanding the cartoons and restoring them over the years. For Saturday's effort, he designed a trolley car mural. From there, architect and illustrator Eric Whiting, who grew up in nearby Peru with a fondness for riding his bike under the overpass, sketched it on one of the walls before he joined the community to paint.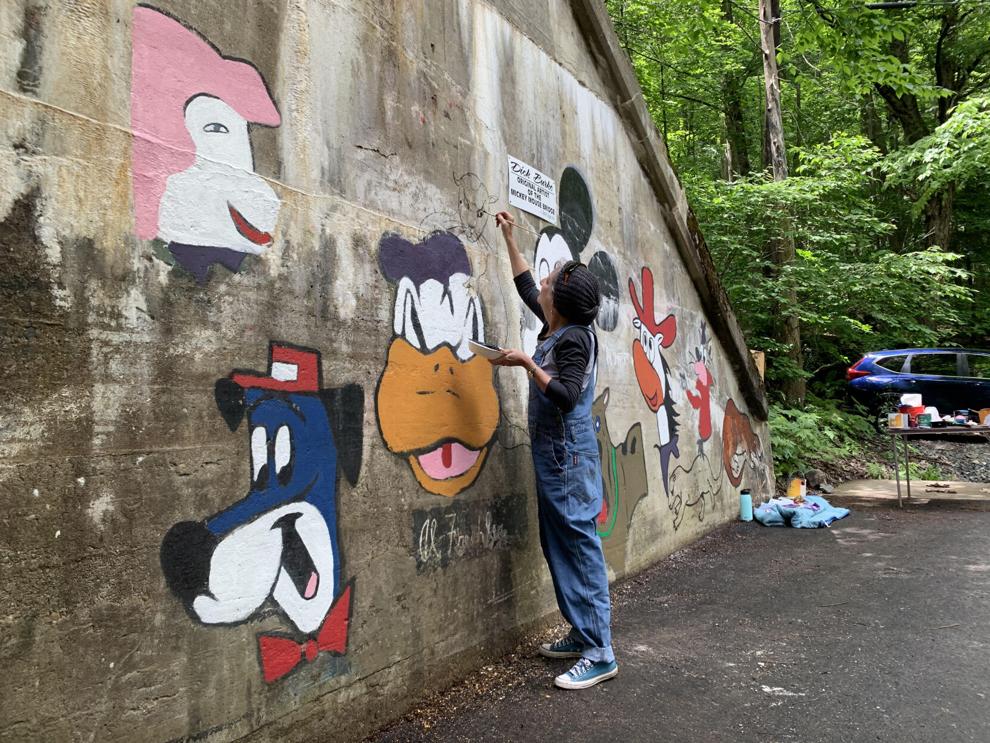 On one of the cartoon walls, Dalton-based artist Dorothy Sabean added otters into the mix to honor the Dalton Otters Swim Team based at the town's Community Recreation Association.
Freshler, a West Hartford, Conn.-based artist, said he loves that the evolving art at the iconic overpass is "a marriage" of a community history and its collective cultural memory.
"We're trying to bring it to life," said Freshler, who has done a deep dive into the history of the trolley accident.
Like Freshler, others who grew up in these hilltowns recall childhoods in which the cartoons sparked happiness, and requests to parents to take a detour under the tracks to see characters that include Yosemite Sam, Bugs Bunny, Quick Draw McGraw and Tom Cat.
It all started with Mickey Mouse, which a youngster by the name of Dick Burke painted in 1949. Freshler took it from there in the years to come, delighting children to this day.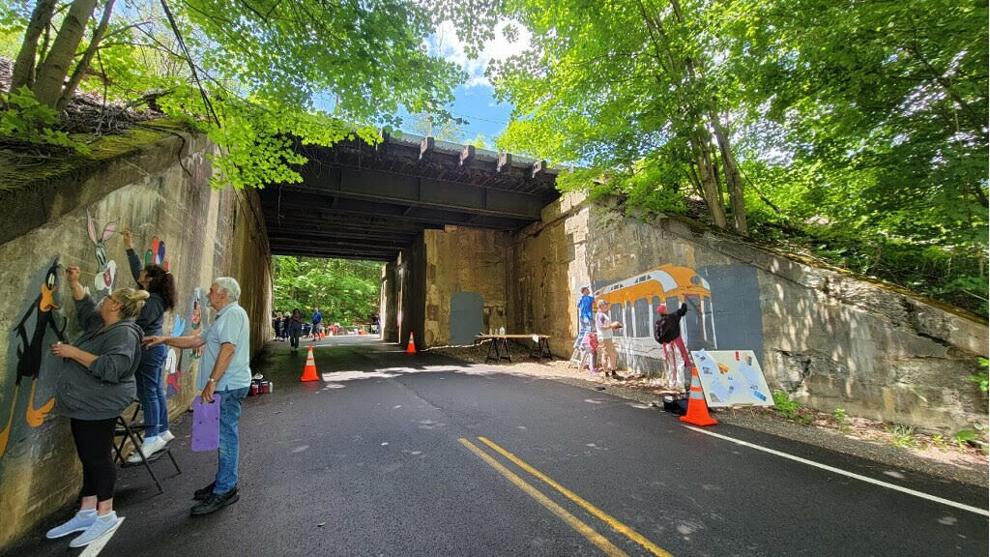 It's a family affair; Freshler's daughter-in-law, Sonia Freshler, while painting the trolley mural, said that, whenever she and her husband, Larry Freshler, come east from Spokane, Wash., the elder Freshler plans some cartoon refurbishing work.
Beaming, Larry Freshler says a year of pandemic lockdowns makes it all the more fun.
"We were all cooped up last year and it just feels really good to come out and do something like this," he said.