PITTSFIELD — Students, faculty and staff see the Reid Middle School custodial staff as essential to keeping the building open for in-person education.
The accolades for head custodian Coty Pratt and his veteran staff, Louie Delsonno, Carl Alfonso and Brett Steinman, are numerous.
Several students recently sent "Coty & Crew" — it's what they call them — thank-you notes expressing gratitude for not having to sit in front of a computer at home to learn.
"Thank you for making sure our desks, door handles, and bathrooms are sanitized multiple times a day in order for the school environment to be safer," wrote sixth grader Isabella Williams.
"Just know that everyone in our school system appreciates all the work and effort you put into cleaning and making our environment safe every day."
The staff is quick to credit Pratt, 24, who arrived at Reid in October, with raising the level of care he and his crew give to ensure that the school is ready when students and staff arrive each weekday morning.
Wrote guidance counselor Kristen Shephardson: "The custodial team has such a positive attitude despite the amount of work they have each day. Coty has made a huge difference at Reid Middle School!"
Pratt and his staff are a shining example of the cleaning, sanitizing and general maintenance by the nearly 60 custodians on duty throughout Pittsfield Public Schools, according to Dan Moore, the district's director of custodial services.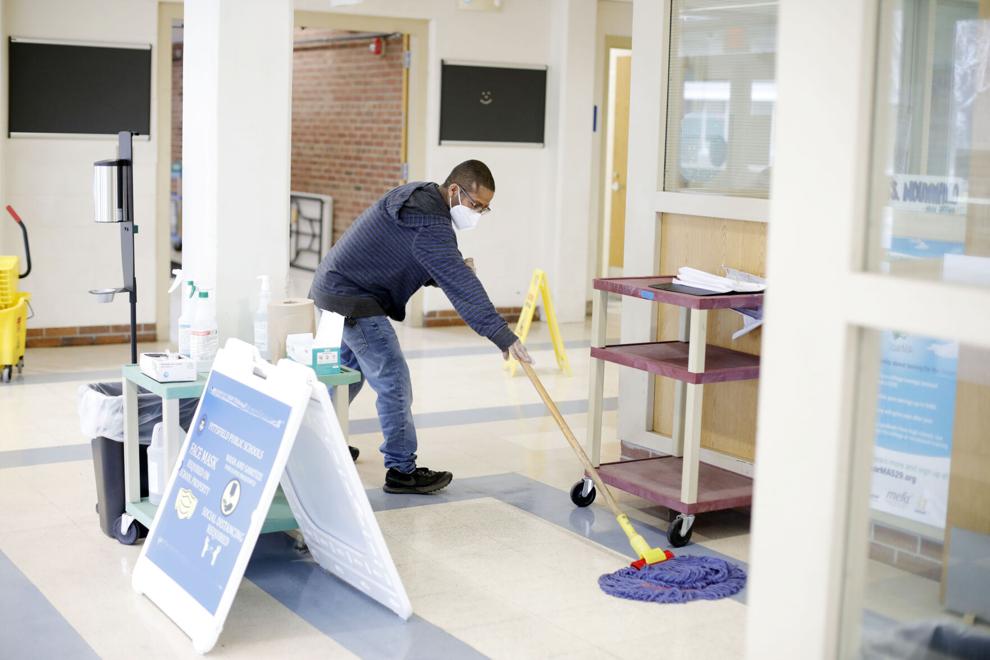 The demands on the custodial staff have increased since the 12 Pittsfield school buildings reopened last fall under a hybrid model of learning.
"We're all hands on deck," Moore said. "We have some good custodians throughout the district [in 12 schools] who work efficiently and effectively."
As for Pratt, he quickly has risen through the custodial ranks since he first was hired to work at Taconic High School four years ago. Moore didn't hesitate to place him in a supervisory role at Reid last fall.
"He's a good, energetic person. He's always asking questions and willing to take advice," he said.
Pratt appreciates the praise, but he is a hands-on boss, working side by side with his staff when not doing paperwork.
"I walked into [Reid] knowing the work ethic we had here. I definitely try not to micromanage," he said.
Pratt arrives at Reid, usually before daybreak, to make sure there are no problems. He will shovel snow, if necessary, and ensure that the school is ready when students and staff arrive. Pratt, who doesn't live far from the school, then heads to his office to do paperwork and plan for the day before the rest of the crew arrives for midday and evening shifts.
"You try and make [the school] better every day," he said. "I walk into the building and look at it as my building."
Reid Principal Michael Henault finds the custodians constantly working, especially since the coronavirus pandemic has increased their workload.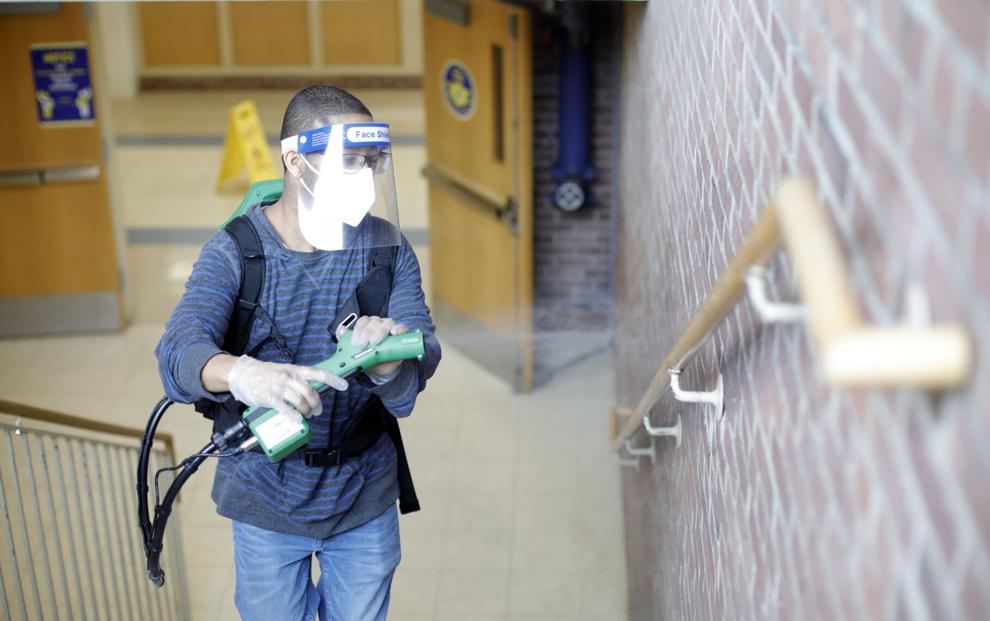 "They are the reason we stay open on a day-to-day basis," he said. "The building is pretty much spotless, and everyone keeps it that way."
Sixth grader Gabby Devarie certainly understands that the custodians' job is very time-consuming.
"Without you we wouldn't be able to be in person, face to face. Since there are 4 floors including the basement, that you clean, it must take a long time," she stated.
Pratt seems to lead by example. Several staff — math teacher Stephanie Muller is among them, describing what she discovered at the end of a school day — cited how the young man goes the extra mile.
"We had cars in the back parking lot. It had snowed a few inches during the day and when I went out to leave in the afternoon, there was a short path shoveled next to everyone's driver's side door," Muller said.
"It was so thoughtful and clearly above and beyond what's expected."