Pack up the beach toys, swim trunks and lunch! Summer is finally here and it's time to take advantage of it by spending some time in the sun at one of Berkshire County's many beaches. These local treasures are dispersed throughout the county with each offering its own unique atmosphere and amenities.
Not sure where the nearest beach to you is located? Looking for a large swimming area? Hoping to explore new places? Not to worry. This comprehensive guide to every public beach in the Berkshires will help answer all of your questions. Use this guide as a place to start, and maybe you'll find a new favorite spot!
NORTHERN BERKSHIRE
WILLIAMSTOWN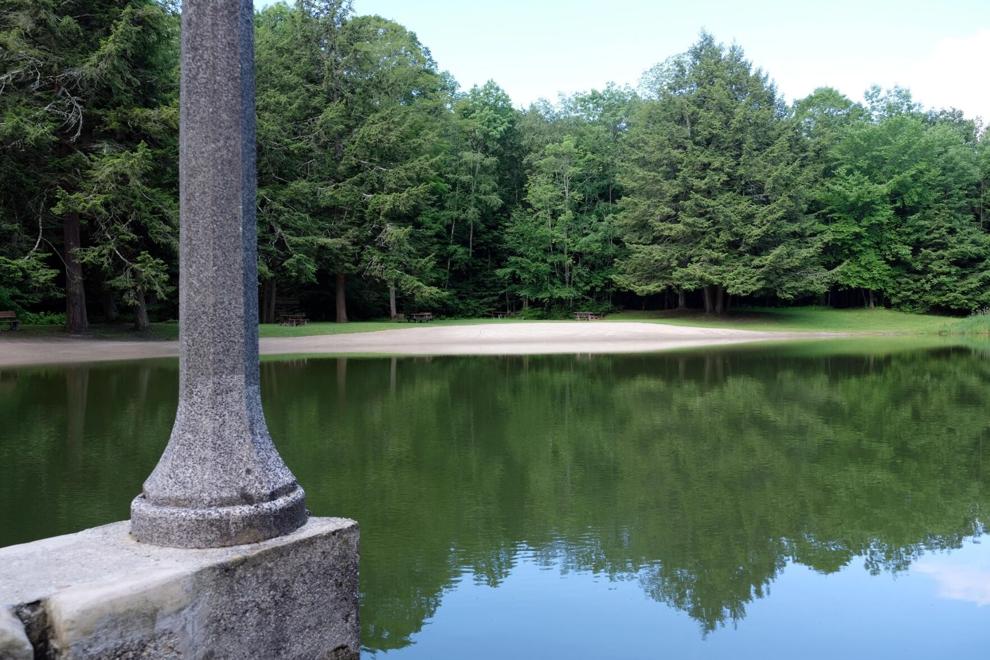 Margaret Lindley Park
Address: 1201 Cold Spring Road, Williamstown
Directions: Located right at the base where Route 2 meets Route 7. Across the street from the A-Frame Bakery.
About: Margaret Lindley Park in Williamstown is a terrific spot for a summer day in the sun. A large swimming area has large beaches on either side. The beaches slope downward, but not too much for sandcastles and dump-trucks. The park also has some mowed field space, several tetherball courts, and picnic tables around the outskirts of one beach. The tall trees surrounding the park make it feel private and secluded. An extensive trail network can also be accessed from the park. Bathrooms are onsite. Swimming is open from Memorial Day to Labor Day.
Open: Dawn until dusk.
CLARKSBURG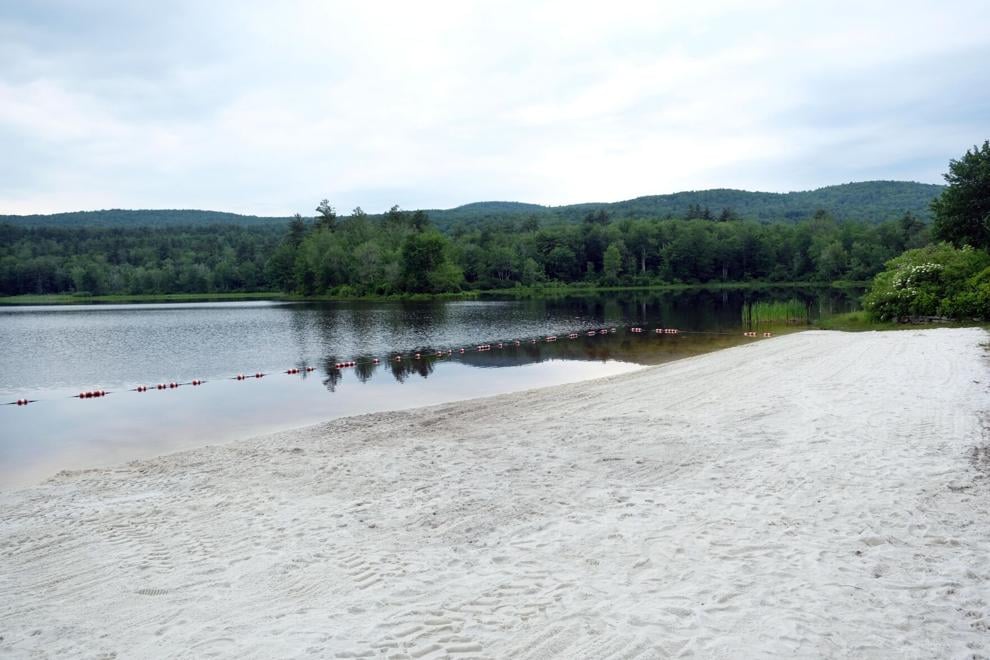 Mauserts Pond
Address: 1199 Middle Road, Clarksburg
Directions: Drive north on River Road (Route 8) coming from North Adams before turning left on Middle Road Take a right into Clarksburg State Park and follow the road all the way down past the large parking lot. There is another sizable parking lot near the beach area.
About: Mauserts Pond is a hidden treasure in Berkshire County with lots of amenities for visitors. Plenty of nearby parking and a huge bathroom facility makes this park very accessible to everyone. The beach and swimming area are decent sized but not massive. A big pavilion sits next to the water and has many picnic tables. More picnic tables and grills lie all over the place out in the sun. There is considerable green space and lots of trees everywhere. The entire park is large with plenty of space to walk around and appreciate the stunning landscape. There is also a boat/kayak launch. $5 day parking for Massachusetts resident, $20 for non-Massachusetts resident.
FLORIDA
North Pond
Address: Central Shaft Road, Florida
Directions: Drive on Central Shaft Road following signs for Savoy State Forest. Keep driving into the woods until you hit a lengthy parking lot for the beach, which is at the Northeast corner of the pond.
About: Florida's North Pond in Savoy State Forest has a peaceful and family-friendly beach spot. Stairs and a ramp lead down to a very lengthy beach with a large roped off swimming area. Up above the beach on the grass there are dozens of picnic tables and grills scattered among bushes and trees. A large parking lot and changing facility are located further up the hill. There are also beautiful walking trails in the secluded forest. The beach is open for swimming from Memorial Day to Labor Day. There may be a fee for parking.
Open: Sunrise to sunset.
CENTRAL BERKSHIRE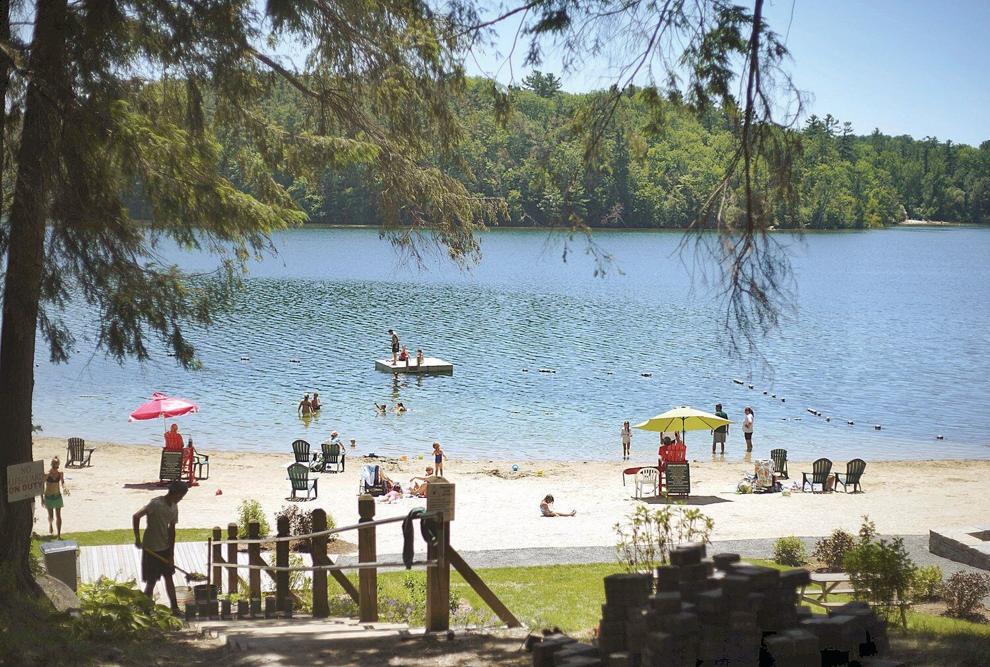 LENOX
Lenox Town Beach
Address: Route 20 Lee/Lenox
Directions: Parking for beach is off Route 20 just past the town line between Lee and Lenox. Walking path from parking lot down to the beach.
About: Right off Route 20 at the town border between Lee and Lenox, the Lenox Town Beach, is a great swimming spot for kids and adults alike. A large beach with some small surrounding grass areas, the beach is a great lookout onto Laurel Lake. There is some seating in the form of a couple picnic tables and a few chairs here and there, but families would be advised to bring their own beach chairs. The swimming area is roped off and a platform sits far out in the water for jumping or relaxing. A bathroom/changing room facility is located just behind the right side of the beach. Unfortunately, the beach is located close enough to the road you can easily hear passing cars. Parking is available in the large lot next to Cork'N'Hearth. Open 8 a.m. to 8 p.m. daily through Labor Day, with lifeguards on duty 10 a.m. to 8 p.m., weather permitting. Parking passes are free for Lenox residents and $5 for others.
RICHMOND
Richmond Town Beach
Address: Beech Road, Pittsfield
Directions: Take Beech Road all the way until it ends.
About: Located at the northwest corner of Richmond Pond, the Richmond Town Beach is a popular recreation spot for local residents in the summer. The spot contains a small sandy beach and picnic area. It's basic, but cozy.
PITTSFIELD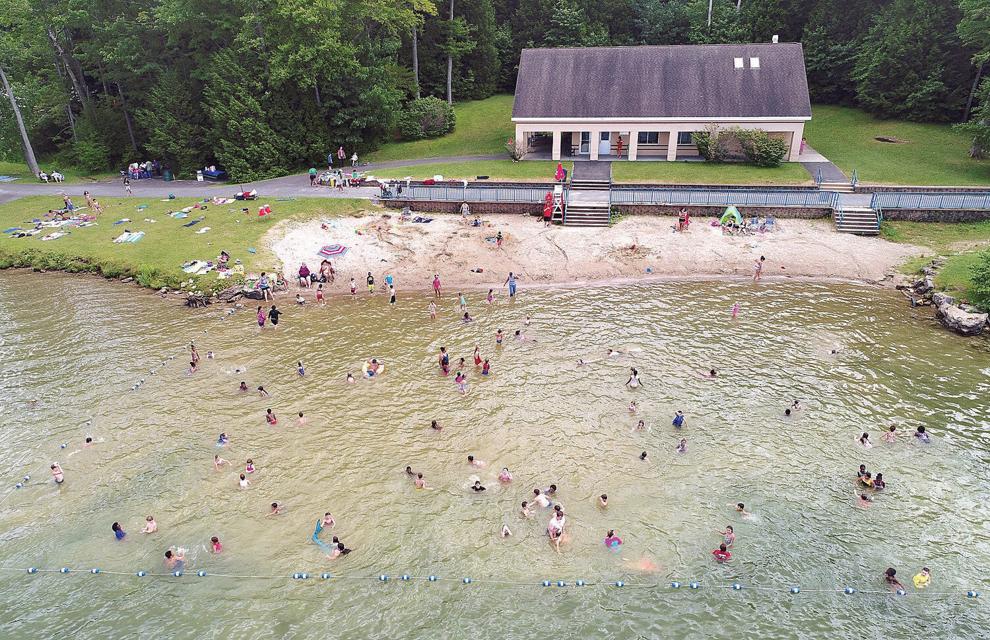 Burbank Park
Address: Lakeway Drive, Pittsfield
Directions: Turn onto Lakeway Drive either from Valentine Road or Pecks Road Large parking lot only accessible from Valentine Road side.
About: Burbank Park is a popular spot in the summer. Complete with playgrounds, a large walking trail along Lake Onota, tons of grass picnic space, a boat launch, fishing pier, a changing facility, and plenty of parking, the park will be filled with children, families, teenagers and adults. The beach is not huge but there are plenty of places to swim.
SOUTHERN BERKSHIRE
BECKET
Becket Town Beach
Address: Mecum Way, Becket
Directions: Turn onto Mecum Way directly off Main Street. (Route. 8) and follow until you reach the beach parking lot at the end.
About: The Becket Town Beach, which is open this summer only to Becket residents, includes a large roped off swimming area and plenty of shade from many tall trees that hover over the beach. Picnic tables among the trees have a gorgeous lookout on Center Pond. Additionally, there are three grills and a dock for a boat/kayak launch. The woods surrounding the beach area has accessible trails. With a small parking lot and only two porta-potties, the beach is designated for Becket and Washington residents only.
Open: Daily until 10 p.m.
GREAT BARRINGTON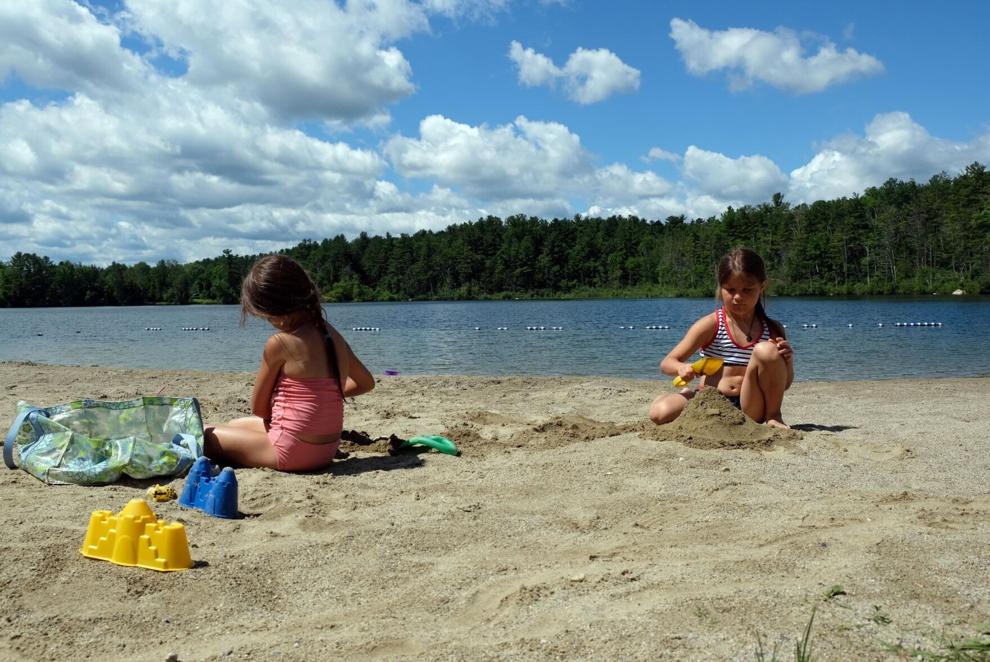 Lake Mansfield
Address: Lake Mansfield Road, Great Barrington
Directions: Drive along Lake Mansfield Road from either direction until you hit a big parking lot across from the big beach area.
About: Lake Mansfield is a great place for kids, due to the long, sandy beach, roped off swimming area, lifeguard on duty, and swingset and play area. Also equipped with bathrooms on site, dozens of picnic tables and grills, lots of parking, and nice walking trails in the woods, Lake Mansfield has nearly everything you could ask for.
Open: Lifeguards are at the lake daily through August 28 and on Labor Day weekend.
LEE
Lee Sandy Beach
Address: Lake Road, Lee
Directions: Turn onto Lake Road beside The Black Swann Inn. Follow the road across the one-lane bridge until it becomes a dirt road. Take this all the way until you reach a circle with a grass parking area all around it.
About: A lengthy drive along a single lane dirt road eventually leads to the beautiful Sandy Beach, which is open to Lee residents and their guests only. A clear trail from a grass parking area brings you to a clearing on the coast of Laurel Lake. A changing facility sits behind a long beach, which is bisected by a beach volleyball net. Tons of beach chairs and picnic tables fill up the large grass area next to the beach. The roped off swim area is huge and also contains buoys to mark the shallow end. Two jumping platforms sit way out in the water. The trees on either side of the beach area and the distance from the road makes Sandy Beach feel private and secluded. There is a lifeguard on duty. A beach parking sticker or pass is required. The stickers are restricted to Lee residents (seasonal and year round). Their guests and paying guests of motels, B&Bs, inns, and October Mountain State Park campground may obtain a day use pass at the gate. The beach parking stickers/passes are free of charge and may be obtained from the Lee Police Department at Town Hall, at 32 Main St.
Open: 10 a.m. until 8 p.m.
MONTEREY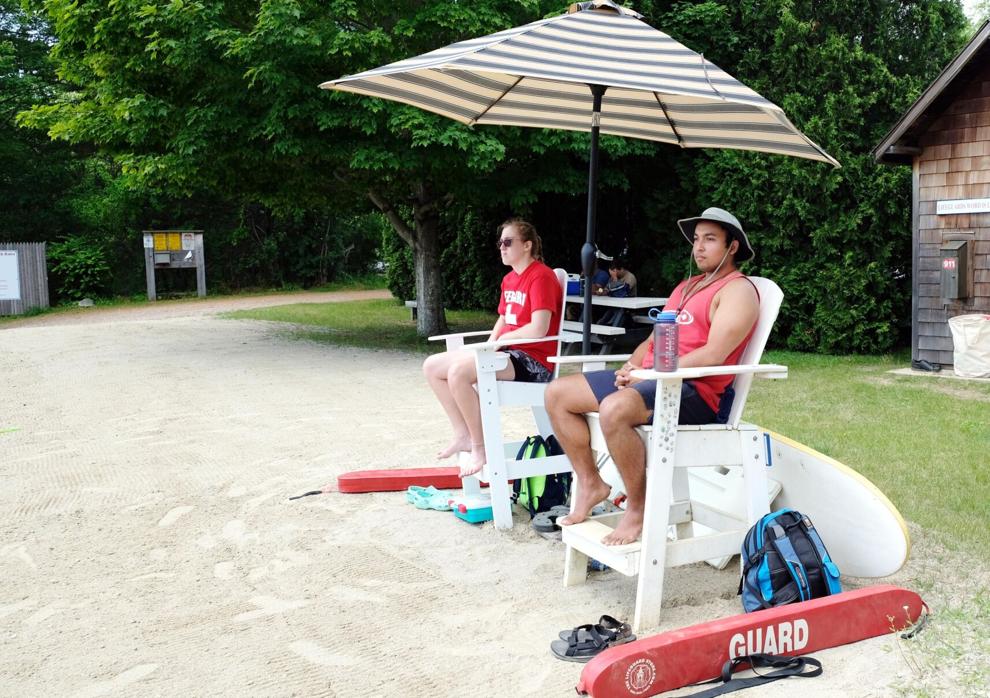 Lake Garfield
Address: Tyringham Road, Monterey
Directions: If driving north on Tyringham Road, beach parking is just off the side of the road on your right. Beach is located at northwest corner of the lake.
About: At the northwest end of Lake Garfield in Monterey is a public beach and swimming area. With a line of parking spots along Tyringham Road the beach area includes picnic tables and a porta-potty. The slightly downsloping beach has plenty of room for kids to play and parents or older residents to relax in the sun. Lifeguards on duty. No dogs are allowed.
Benedict Pond
Address: Benedict Pond Road, Monterey
Directions: Drive on Benedict Pond Road into Beartown State Forest. Continue past a sizable parking lot used for a boat launch toward a smaller lot for the beach, which will be on your right.
About: Located in Beartown State Forest, Benedict Pond is perhaps one of the most underrated spots in the Berkshires. Around the corner from a boat/kayak launch lies a quiet, sandy beach. Equipped with changing rooms, picnic tables, and grills, the beach area is the perfect place for an ideal afternoon getaway. A decent-sized sandy beach leads into a large, roped off swimming area. In addition to trail networks all throughout the forest, a beautiful trail goes around the perimeter of the pond. Benches shaded by trees sit along this walkway facing the water. Although there are only a handful of parking spots in front of the beach, there is a larger parking lot just down the road. Daily parking fees May 14 to Labor Day are $8 for Mass. residents and $30 for others.
Open: Sunrise to sunset.
OTIS
Big Pond Town Beach
Address: Great Woods Road, Otis
Directions: Drive north on Churchill Road before taking a right onto Great Woods Road Continue straight until you hit the beach parking circle.
About: A few minutes north of the Otis Reservoir, the Big Pond offers an appealing beach and picnic area for Otis residents and their guests. Located at the end of Great Woods Road, the Otis Big Pond Town Beach has a large, sandy beach with a roped off swimming area with a platform out in the water. A mowed grass field behind the beach has several picnic tables (some are under a structure) out in the sun and a boat-shaped playground with a swing set. Boats and kayaks can also depart from the beach. Families can bring gas or charcoal grills for a cookout. An incredible view of the pond in addition to the various amenities make this spot a perfect one for a quiet afternoon with the family and kids in the summer. Limited parking and bathrooms are available on site. Transfer Station permits serve as a Beach Parking Permit.
Open: Dawn to dusk.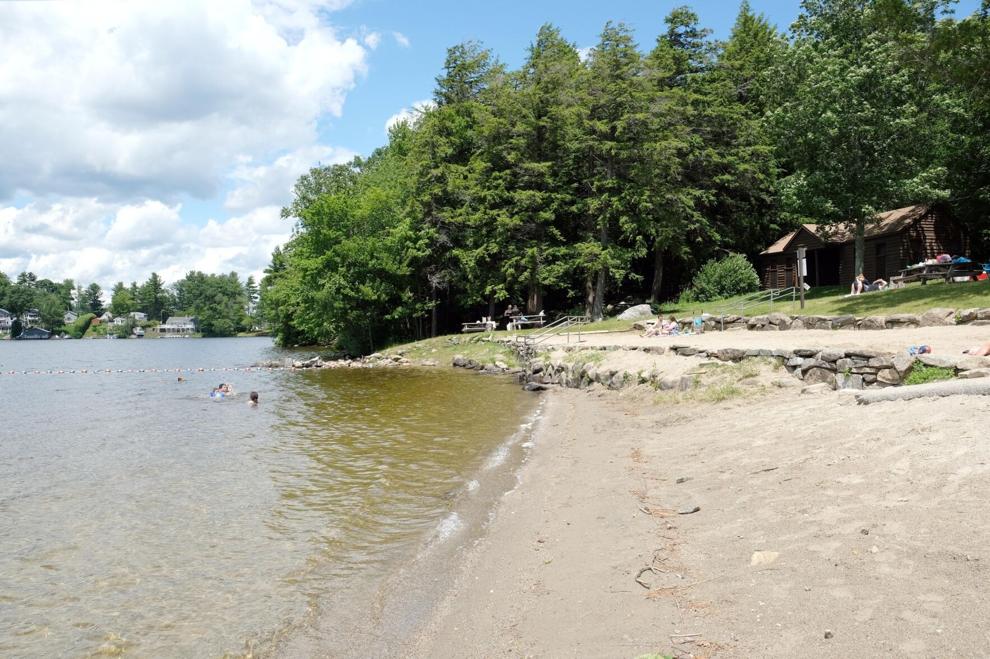 Otis Reservoir
Address: Sargent Road, East Otis
Directions: Day-use entrance and parking for Tolland State Forest on Tolland Road. To get to beach, take Tolland Road before continuing on Main Road This becomes Sargent Road, which will soon lead to the beach on your left.
About: Located at the end point of a rustic state camp ground, the beach on the Otis Reservoir is a popular summer attraction.
After paying $8 for parking ($30 for non-Mass. resident) to enter the campground, one can enjoy the sandy beach, many picnic tables, grills, and trails. Also offering a boat launch, the reservoir is a popular spot for fishermen. The multi-use trails are perfect in the summer for hiking, walking, biking and horseback riding.
Hours: Sunrise until sunset.
SANDISFIELD
York Lake
Address: Forest Road, Sandisfield
Directions: If traveling south on Route 183/New Marlboro Sandisfield Road, take a left onto Forest Road. Clearly labeled parking lot right at the Southeast corner of the lake.
About: York Lake sits far removed from any busy roads or neighborhoods. A public picnic area and beach lies at the southeast corner of the lake. More than a dozen picnic tables and grills are located within a rock toss of the water. In addition to a boat/kayak launch, a small beach sits on the edge of the lake.
There are no staff or lifeguards to monitor, but the depth of the lake is rather shallow (6 to 16 feet in the center of the lake). Behind the picnic area is a bathroom facility. A 2.2 mile walking trail around the lake adds to its appeal. Parking is somewhat limited and fees may apply. No cell service at the lake makes a welcome, if inconvenient, escape from the connected and digital nature of everyday life.
Open: Sunrise to half-hour after sunset.
STOCKBRIDGE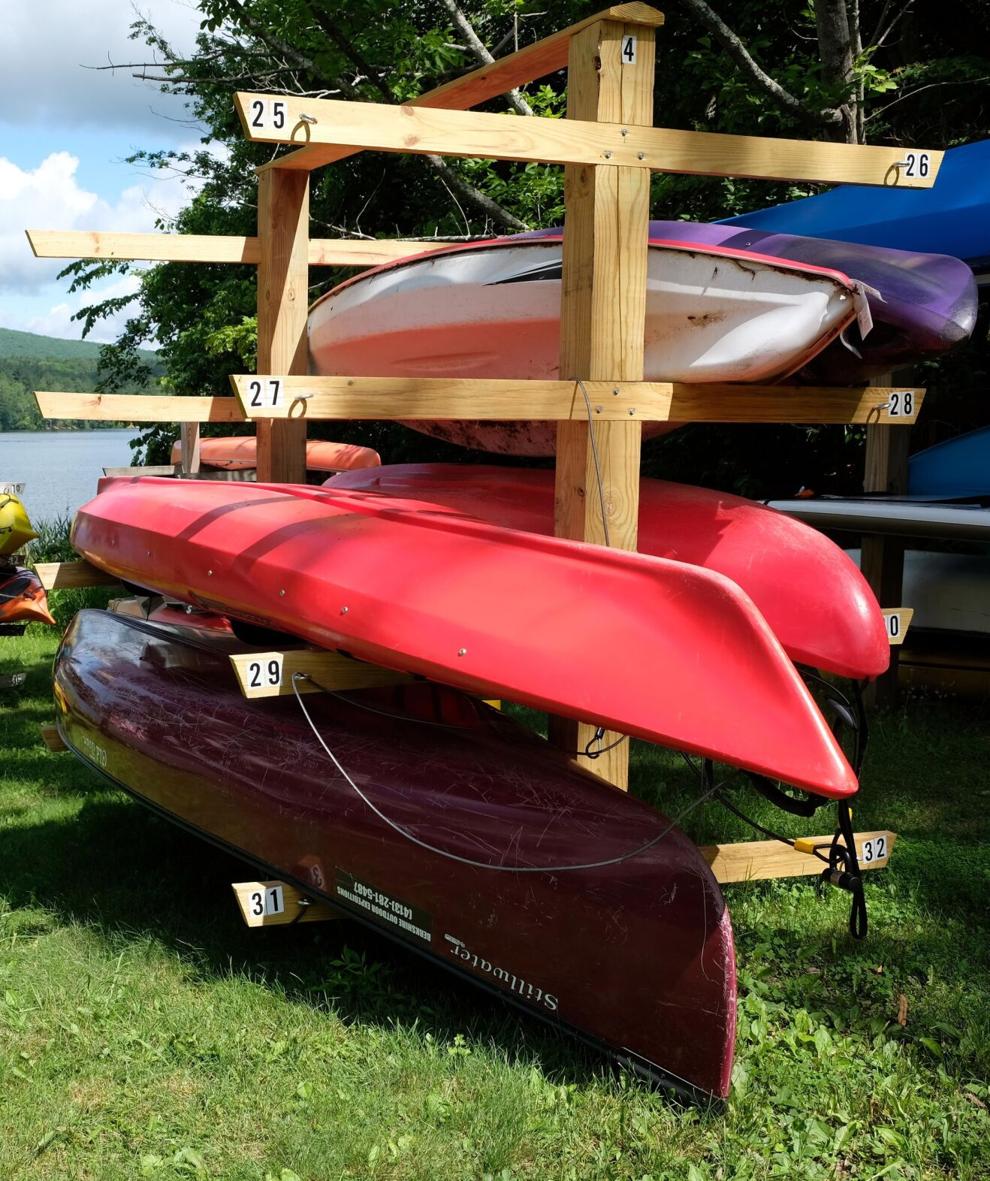 Stockbridge Town Beach
Address: Mahkeenac Road, Stockbridge
Directions: Located on the southeast corner of the Stockbridge Bowl. Relatively removed from the road, but there's a decent sized sign on the side of the road.
About: Stockbridge Town Beach is a small, cozy beach and swimming area on the southeast corner of the Stockbridge Bowl. A dirt parking lot for the residents-only beach sits beside the road and can fit up to 15 cars. A rock path runs down past changing rooms and down to a sizable beach area. Two platforms float in the water for use by swimmers. Several picnic tables on the grass area above provide an excellent look out onto the lake and the perfect spot for an afternoon lunch or cookout. The town beach also has a swingset and see-saw for kids. Boaters and kayakers can also enter the water from the beach.