BECKET — A stubborn, smoky fire struck a home in Becket occupied by a family only for weeks, badly damaging the structure and killing four dogs.
The home, at 254 Benton Hill Road, was being rented by Lee and Kaitlyn Kohlenberger, who run Berkshire Poodles.
Officials at the scene said no one was injured. The fire was still being brought under control as evening came on. At 7 p.m., crews were tracking down flames and embers.
Lee Kohlenberger said at the scene that four dogs had died in the fire. He declined to say more. The Kohlenbergers' business had operated formerly on Pittsfield Road in Lenox.
A neighbor said a "pop, pop, pop, pop" sound could be heard as the fire gained strength.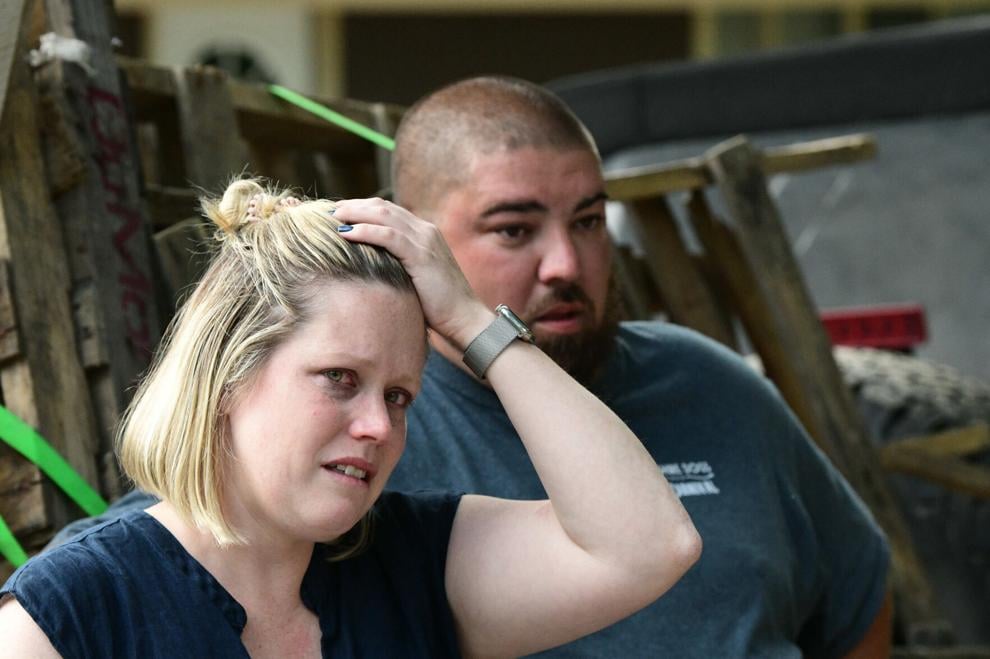 "My husband was outside and he comes running in the house and said 'Call 911.' The flames were shooting out of the side of the house and then up the chimney," said Tina Perusse, of 251 Benton Hill Road. "And then all of a sudden we heard 'pop, pop, pop, pop.' I don't know. I don't know if they had fireworks or what in there."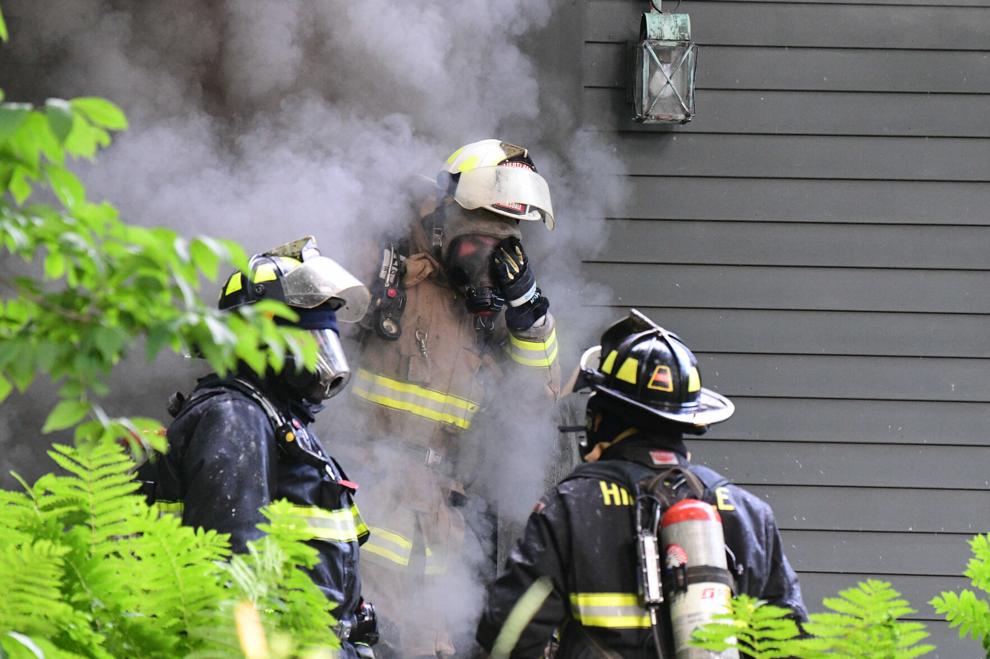 Perusse said police arrived on the scene soon after the fire. "They tried to round the dogs up and put them in that blue house," she said, gesturing to an adjacent structure.
Rick Perusse said he first heard his new neighbors' smoke detector going off, then sounds of what might have been windows shattering.
"I saw the huge flames. The whole kitchen was engulfed by the time I noticed it," he said.
Fire Chief Paul A. Mikaniewicz said the origin of the fire isn't yet known and the search for the cause could be difficult given the extent of damage to the wood-frame home.
"It will be under investigation for a while," the chief said. A state fire investigator was on the scene.
The call came around 4:30 p.m. and flames were showing when crews arrived.
A neighbor said the Kohlenbergers had moved in only recently.
The owner of the property came to the fire site, but when approached, declined to be interviewed. Property records show that the owners of the home are Anna and Charles Corcoran of Hartford, Conn.
The house on the 4-acre property, constructed in 1940, is assessed at $359,800.
The Kohlenbergers are known for providing poodles as comfort dogs to Berkshire County police departments, including Pittsfield and Dalton.
The Becket Fire Department was joined at the scene by joined by crews from Dalton, Hinsdale and Otis.
Because the road has no hydrants, crews ferried up water from Center Pond, using portable bags to hold the water at the scene.
One dog was said to have run from the scene and was being sought.
Freelance photographer Todd Maisel contributed reporting.