Three years after Theory Wellness opened as the first retail cannabis outlet in Berkshire County, 24 licensed recreational-use companies in the Berkshires pull in roughly $200 million in yearly sales.
One company, Theory Wellness, accounts for more than a quarter of that, according to estimates The Eagle derived through public records requests.
"Budtenders" at Berkshire stores now help customers find products as varied as seltzers and ice creams. Brands that previously could only be found on the West Coast are appearing in local stores.
---
---
"We are all still on an upward trajectory in terms of customer base and foot traffic and also cultivation and production," said Jesse Tolz, marketing director for The Pass in Sheffield. "Right now, everybody is kind of very optimistic."
Massachusetts voters approved a ballot question to legalize recreational-use marijuana in 2016 and licensed dispensaries opened in late 2018. The state now has exceeded $3 billion in recreational-use sales, the Cannabis Control Commission announced in May.
Executives say product innovation and partnerships have helped the industry grow. Lawmakers in Massachusetts have the ability to alter the landscape as well. Most municipalities receive a 3 percent cut of companies' sales, but legal challenges make the future uncertain for those payments, which amount to roughly $5 million a year for Berkshire cities and towns.
And as licensed dispensaries begin to operate in neighboring states, they may impact western Massachusetts sales — although many Berkshire businesses say they expect to do just fine.
Through public records requests to municipalities where cannabis companies operate, The Eagle obtained records of payments those cities and towns receive for a share of cannabis sales. Massachusetts law allows cities and towns to collect a 3 percent excise sales tax on cannabis revenue, as well as a 3 percent "community impact fee" on sales.
Using municipalities' payment records and the tax or fee rate outlined in each company's agreement with its municipality, The Eagle estimated the volume of sales at companies for which payment records were available.
For example, Great Barrington received $1,627,134 in community impact fees from Theory Wellness for sales made between October 2020 through September 2021. Under its host community agreement with Great Barrington, Theory pays fees equivalent to 3 percent of its sales, leading to an overall sales estimate of $54,237,828 for that year-long period.
Some companies, including Theory Wellness, declined to comment on The Eagle's calculations of their sales volume. One company said that the revenue number provided was inaccurate. Berkshire Welco, which operates in Sheffield as The Pass, said that the estimate that The Eagle computed was higher than its actual sales volume, but was within a range of $1 million.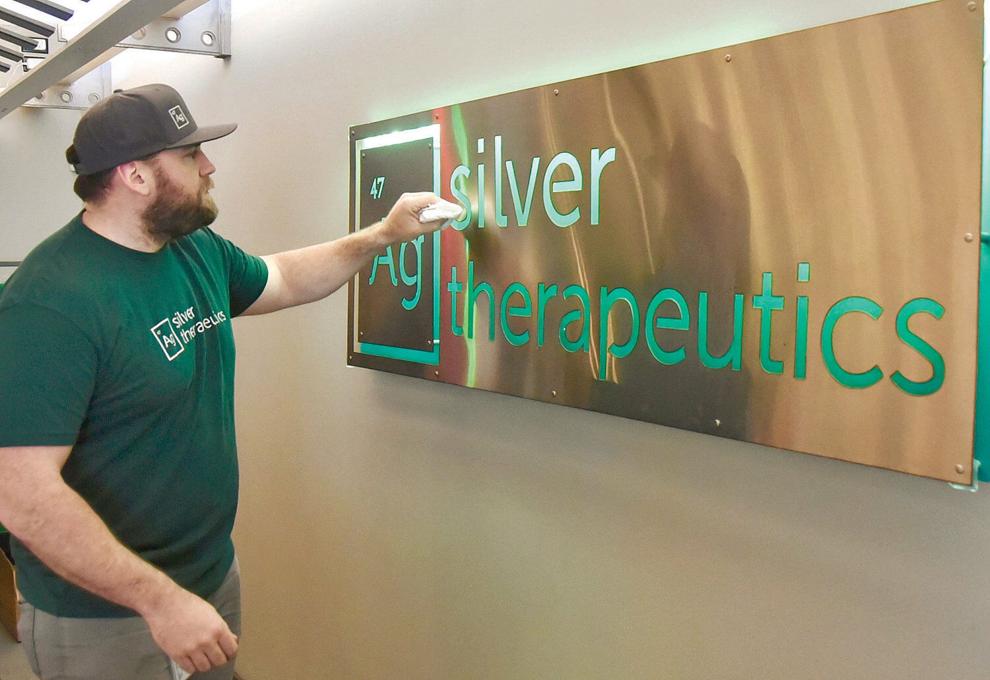 Revenue could not be estimated for every cannabis company in the Berkshires. Pittsfield, home to eight marijuana businesses, does not collect community impact fees on sales. And when the state sends excise sales tax revenue to towns, it does not identify how much each company is paying.
Since the available time period of records varied by municipality, the estimates for each company are not directly comparable.
Payment records suggest that yearly recreational-use sales in the county are in the range of $200 million. All payment records used were for sales that fell between July 2020 and March 2022.
Upward trend
Many executives believe that the industry has room left to grow. Brendan McKee, co-founder and CFO of Silver Therapeutics in Williamstown, said he believes "a rising tide lifts all boats" in the industry.
After opening in April 2019, Silver Therapeutics was the only Berkshire dispensary north of Pittsfield until Clear Sky Cannabis came to North Adams in March 2021. Even after Clear Sky arrived and Liberty Market opened in Lanesborough in July, Silver saw its sales continue to climb.
Silver paid $183,017 in community impact fees to Williamstown for sales between July and December 2021, exceeding the $158,009 that it paid over the same six-month period in the previous year. Those records suggest that Silver Therapeutic's estimated revenue of around $6,100,566 eclipsed sales from the previous year — before Clear Sky and Liberty Market arrived — by 15.8 percent.
Companies have clustered in southern Berkshire County, with four in Sheffield and five in Great Barrington.
Some of those companies see the arrival of more stores and legalization in other states as a boon to the industry rather than a challenge to their market share. With more stores opening, Tolz, of The Pass, believes the stigmatization will lessen and that the customer base will grow.
"There are plenty of people who have still not purchased cannabis ... in a legally licensed dispensary," Tolz said. "And I think that the more dispensaries that open, the more accessible it becomes, the less stigmatized it becomes."
Changing industry
Companies have looked to edibles, cartridges and, most recently, seltzers to capture "canna-curious" consumers who may not have tried cannabis yet. Sales of those products have grown, although flower remains the top seller at many shops.
"As what often happens, when a new adult-use market kind of comes to fruition, we definitely see the transition from flower-based purchases to edible-infused products," said Canna Provisions CEO Meg Sanders, who led the expansion of recreational-use chain Mindful in Colorado and Illinois before starting Canna Provisions.
"Those are all definitely growing fast," Sanders said. "And vapes — we had that very strange action by our governor to ban vapes for a bit of time, and we're really seeing vape customers come back."
Donna Norman, founder and CEO of Calyx in Great Barrington, said her business has jumped on a wave of healthier edible products that lean on natural ingredients rather than dyes. She plans to hold educational workshops to teach community members how to make their own edible products.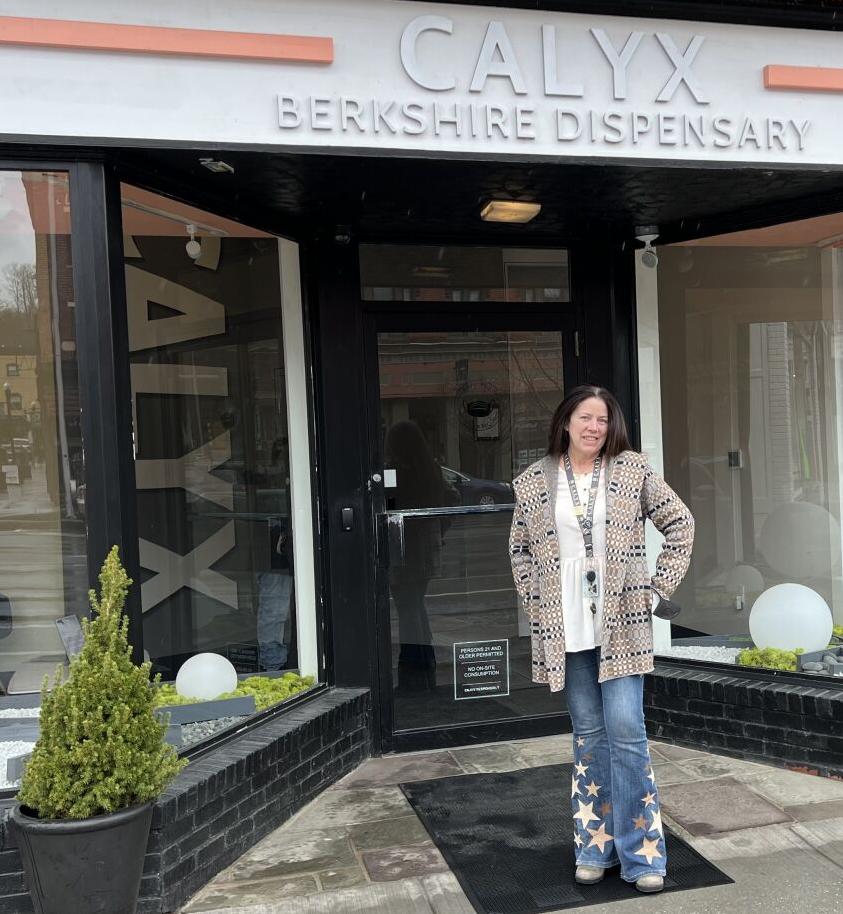 Thomas Winstanley, vice president of marketing for Theory Wellness, said his company's Hi5 seltzer brand seemed to bring in a somewhat new audience.
"We had people who had tried alcohol who said, 'I want to try something new but I've had some bad experiences with cannabis in the past,'" Winstanley said Theory Wellness plans to release fast-acting beverage products in the near future. "And those are the people we really want to reach."
Partnerships also offer companies a way to band together with like-minded entrepreneurs. Calyx, for instance, seeks out partnerships with other woman-owned companies. Other partnerships, such as Theory Wellness' with cultivator Exotic Genetix, serve as evidence of "the merging of West Coast and East Coast cannabis," Winstanley said.
Future of fees, regulations
Reform proposals have the potential to change the industry. A committee in the Massachusetts Legislature has endorsed legislation that would establish the social equity trust fund that Cannabis Control Commission regulators have endorsed, among other changes.
Legal challenges have made the future of community impact fees uncertain. Critics have charged that the fees create a "pay to play" model that amounts to legal extortion.
Last year, Lee agreed to eliminate a year's worth of community impact fees, totaling $1.08 million, for Canna Provisions. Town officials said there was no record that the company's operation led to increased costs for any town department during that year. While Lee said it would evaluate the fees each year, cities Northampton and Cambridge have waived their fees indefinitely.
Excluding Lee and Pittsfield, Berkshire municipalities receive nearly $5 million per year in those fees.
The first few years have given municipalities a chance to decide whether to adopt cannabis-friendly bylaws — or bylaws that restrict the industry.
Alford voters, for example, voted to close their town to recreational-use businesses. Egremont residents elected to ban five license types and restrict the town to one locally owned retail store.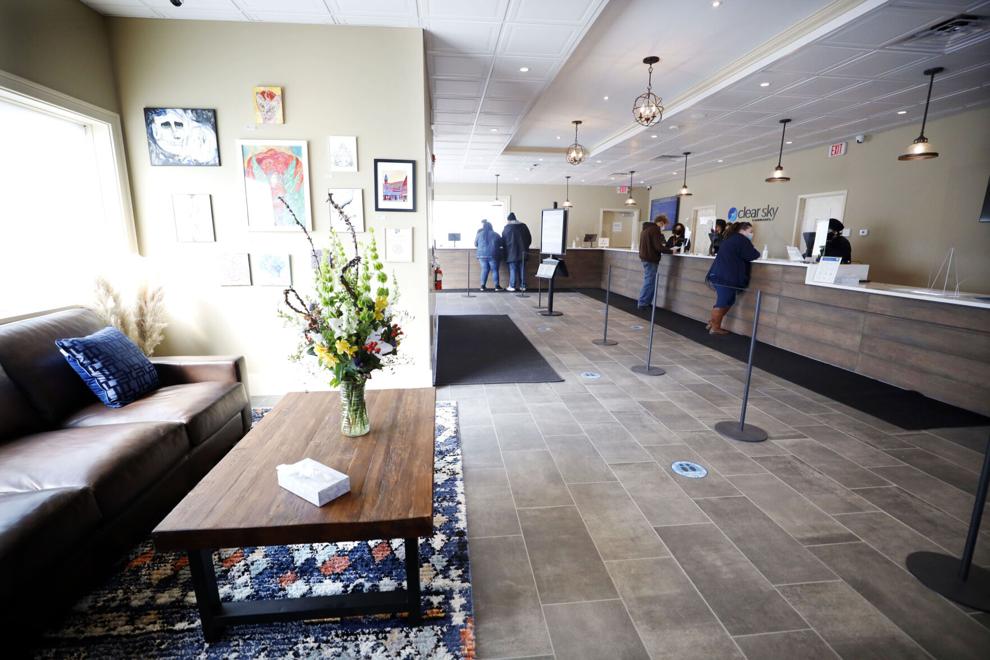 Meanwhile, voters in Great Barrington, have rejected proposals to tighten restrictions. Adams, aiming to welcome its first businesses, chose to allow cannabis cultivation in zones where it previously was not allowed.
Changes outside of Massachusetts also will impact the local industry.
Nearby states like Connecticut, New York and Vermont all are preparing to launch licensed sales, and the federal legalization campaign has made advances, although the Senate will likely serve as a roadblock.
Local cannabis executives say they welcome competition. The Berkshires' tourist economy, some say, will continue to bring customers, although they acknowledge that more options for customers could shift spending patterns.
"There's obviously a limit. If someone is coming for a weekend to the Berkshires, maybe they end up going to the Catskills instead next summer, and then do alternating weekends with the Berkshires," said Tolz, The Pass' marketing director. "Who knows? That's definitely something that we are planning for and strategizing for."